Programmatic Trading of Video Up 100% in Q3
by Sonja Kroll on 15th Dec 2015 in News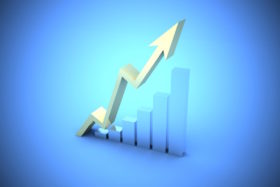 When it comes to mobile video consumption, Great Britain and Ireland are top. Two-thirds of all video views in the British Isles came via smartphones and tablets, indicating the high adoption rate of mobile in this region. With it, programmatic trading is on the rise too – and at robust growth rates, as the Q3 2015 'Global Video Index' finds.
Programmatic is on the way to becoming the norm in video advertising. That is the conclusion drawn by the quarterly 'Global Video Index' by Ooyala, released last week. Real-time bidding increased by a staggering 235%, when compared to Q3 2015 numbers for programmatic deals. According to Ooyala's study, the number of Deal ID deals doubled quarter-over-quarter, while Deal ID transactions increased 150% in the same period.
Mobile video views in Europe amounted to 53% of all online video plays in Q3, with users in Great Britain and Ireland particularly open to mobile consumption of video. In the British Isles, viewing on smartphones and tablets amounted to two-thirds of all online video viewing, surpassing both the European average, as well as the global average of 45%. While mobile consumption is continuing to grow across all markets, the numbers clearly show the disparity between individual markets; as mobile adoption in some markets has already reached further than in others.
Taking a closer look at the mobile devices on which videos are consumed, smartphones are clear leaders, leading at 88% of all mobile video views, with tablets coming in at 12%. However, user preference for mobile video consumption only extends to short-form content. Larger screens are still more popular when it comes to videos that are over 10 minutes long, the report found. The winner here is connected TV, which increased its share of long-form content viewing from 43% to 71% in Q3.
Publisher ad impressions on desktop, meanwhile, are suffering. Comparing Q2 and Q3 2015, ads on tablets (32%) and smartphones (24%) have surpassed those on desktop (22%). The statistics are based on Ooyala's programmatic trading platform; and indicate that traction for programmatic trading among premium video publishers is increasing.
"Leading into 2016, it's abundantly clear that video (both delivery and advertising) is scaling massively across all screens", said Jonathan Wilner, vice president of product and strategy for Ooyala. "For premium content providers, the major opportunity today is getting smarter about their video strategy. Video providers need to know to leverage timely events, tap into new advertising technology, understand how their audience is engaging with content, and optimise their video business accordingly to maximise returns."