Not-for-Profit Sector Lags Behind While Travel Industry Rockets
by Rebecca Muir on 17th Dec 2015 in News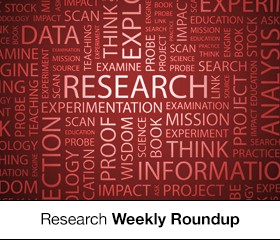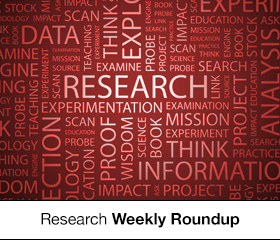 ExchangeWire Research's weekly roundup brings you up-to-date research findings from around the world, with additional insight provided by Rebecca Muir, ExchangeWire, head of research and analysis. In this week's edition: not-for-profit sector is lagging behind when it comes to user experience; the boom in the travel industry and Teads hits record video reach. 
A new report into the state of not-for-profit websites – released Monday (14 December) by digital agency Sigma – has revealed that the sector is lagging behind when it comes to user experience (UX).
The report, titled 'The third sector online experience – Who's hitting the mark?', tested 10 not-for-profit websites, selected at random. Out of a possible score of 25, the research found that the UX of the websites on average came in at just 13.55.
The report delves into the usability, accessibility, and self-help functions of each website, and also looks at how well the sites function on mobile, to accumulate an overall score.
The 10 websites, and their scores, are: Citizens Advice (19), The Prince's Trust (17), Victim Support (16.5), British Medical Association (16.5), Age UK (15.5), Step Change (13) War Child (11), Trafford Housing Trust (11), Business in the Community (BITC) (10), and SportsAid (9).
A recurring theme throughout the research is the issue of mobile. Four-in-ten of the websites tested were found not to be responsive or adaptive, making them difficult to navigate on mobile devices. And just two of the organisations have their own mobile app – as mobile app usage grew by 76% in 2014, this is something that needs addressing.
Accessibility was another area that, although steps are being taken by the majority to incorporate into their website, isn't up to scratch. Seven of the 10 websites tested didn't have captions where they showed video content, and half of the websites didn't have good colour contrast.
Hilary Stephenson, managing director of Sigma, said: "Through our research evaluating and testing these websites, what has stood out is that some in the third sector don't appreciate usability and accessibility, or see the true value of digital; so they are, therefore, reluctant to invest resource into it. What we are trying to achieve with this report is to highlight some considerations that the sector simply can't afford to avoid anymore. We understand the limitations, especially for smaller organisations, but any investment into digital can offer great returns for charities, small and large.
"The main concern in the report is the issue of mobile. Embracing trends isn't, understandably, a top priority for the third sector – and we aren't suggesting that every not-for-profit needs its own mobile app – but if they don't soon adopt an adaptive or responsive website, at least, this is likely to become a big issue.
"Another concern uncovered was that although many of the websites are taking steps to becoming accessible, it's still not quite hitting the mark. Half of the websites had a bad colour contrast, and only two had captions on their online videos. As many of the websites we tested are targeting the general public, and a number of these users may have a disability or impairment that affects how they navigate a website, it's crucial that websites are accessible."
"Overall, the report uncovered many interesting findings that we hope will help those operating in the not-for-profit space. Now we have identified the specific areas for improvement, charities now need to work hard to bring their websites and digital platforms up to the standard they should be."
For more information, please visit www.wearesigma.com
Top Travel Trends
According to the World Travel & Tourism Council (WTTC), the travel industry contributed USD$7.5tr in GDP and 277 million jobs to the global economy in 2014. The sector is expected to keep growing at an annual 3.8% over the next ten years to USD$11.4tr. And that's good news, because the travel industry remains the biggest business in the world, accounting for 9% of the global GDP, according to Forbes. It's also the largest job market, responsible for 1-in-11 jobs today, with 75 million more jobs to be added over the coming years, many of them associated with digital technologies.
At a time when consumer spending habits continue to change at a rapid clip, travel remains a constant priority. In a current study by travel advice website Tripadvisor, 32% of respondents indicated plans to spend more on travels in 2015 than the year before. Meanwhile, the number of global tourist arrivals – an indicator of how many people take vacations – is currently peaking at 1,087 million per year (Statista), and growing. While consumers are reducing their spending in other areas, including books and audio content, travel continues to experience a boom propelled by larger trends.
While customers are more willing to invest in travel, they also demand more than ever from their vacation. The race for providing memorable customer journeys sees companies in the travel industry ramping up digital infrastructures to leverage customer data into actionable intelligence. Travel portal Expedia, active in 70 countries around the world with 50 million visitors per month, is currently not only investing USD$3bn in digital marketing efforts, but also USD$760m on research aimed at making the most out of customer data collected across its websites and mobile apps.
To download the report, please visit www.strongview.com
Teads hits record video reach – second only to Facebook's LiveRail
Teads, the inventors of native video advertising and a global monetisation platform for publishers, yesterday (16 December) announced it has achieved a milestone reach of over 260 million unique viewers across desktops in countries where comScore conducts measurement. This places it second only to Facebook's LiveRail on the Video Ad Ecosystem ranker from comScore, ahead of AOL's Adap.tv, Yahoo's BrightRoll, SpotX and Videology. This ranking reflects video ad streams within comScore's October 2015 Video Metrix data. 
This reach has been achieved after several months of international growth, and the adoption of the Teads platform by some of the most premium publishers in the world which includes Forbes, Bonnier Corp., The Telegraph, The Guardian, Le Monde, Die Welt, La Repúbblica and Nikkei amongst many others. According to the company's internal measurement, Teads has a potential reach of 820 million unique viewers globally.
1.05 billion video ads served per month
Teads also passed another key milestone in November, recording 1.05 billion video ad starts across the month. This is thanks to Teads' respectful ad formats that engage, rather than enrage the user. Its inRead and inBoard native video advertising formats are inserted inside articles and other editorial content. Teads' native video formats available on smartphone, tablet and desktop, are opt-in units that users can choose to watch or to ignore. They are user-friendly formats, skippable from the first second, while the sound is activated and controlled by the user.
Pierre Chappaz, Teads Executive Chairman said "We are the only true global premium video offering and we're excited to expand our reach to even more markets. Our ranking is proof that native video is surpassing pre-roll, due to a lack of premium inventory, poor viewability and user experience, and the rise of mobile. By being respectful of the user and building sustainable ad formats, we expect to see further growth throughout 2016."