Building Winning Cultures in the Age of Programmatic
by Rebecca Muir on 6th Jan 2016 in News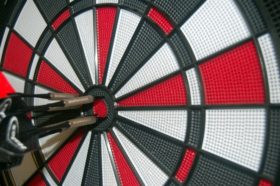 The current debate around commercial media is dominated by technology. Yet people remain the industry's lifeblood, and culture its driving force. In this piece, David Clayton, managing director, True & North (pictured below) argues that getting the culture of an organisation right is essential for short- and long-term success. 
I have seen firsthand how winning cultures are a vital growth driver. True & North conducted new research to identify the relevance and importance of culture in driving sustainable growth. Commercial leaders at Google, Guardian News & Media, and CNN were among those who took part in the survey.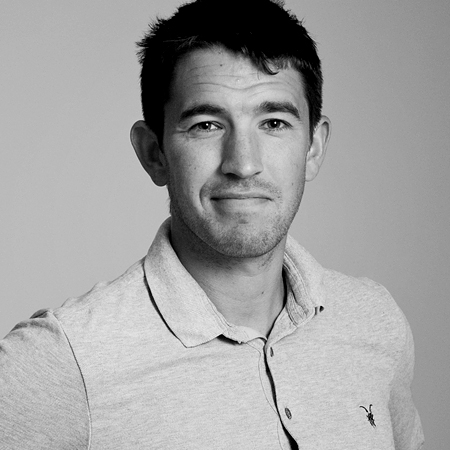 The research shows that people and culture are essential for business growth – 95% of those who took part agree that the culture of the team impacts commercial success. When specifically asked what drives business success, media leaders identified "people" as the single most important factor, ahead of "audience", "brand", and "advertising products".
Despite this recognition, that people and cultures are responsible for business growth, a startling 71% of media leaders answered "no" to the question: "Is your team equipped with the winning culture to positively influence a CMO or agency head tomorrow?"
The gap between the recognition that the right culture delivers success and making this a reality needs to close. Especially in a complex environment where 100% of leaders in the survey agreed that their portfolio of advertising products is more complex than three years ago, and where fragmentation has made investing in media more difficult for brands.
To discuss how this gap might be closed, True & North took the key themes that emerged from the research to a roundtable event attended by 20 leaders from brands, media companies, agencies, and start-ups, including Unilever, Google, and Omnicom.
Jeremy Basset, head of Unilever Foundry, which works with start-ups and innovative tech companies, said that experimentation and building a winning culture go hand in hand: "Foundry provides the framework for experimentation, but experimentation is as much about culture as it is about process. We've found that, for us, in the volatile, ambiguous world we now operate in, it's important to be agile, and to adopt a start-up mindset." Unilever's work with startups is having a significant impact on its culture, creating a more entrepreneurial environment.
Fostering a healthy spirit of entrepreneurialism within a large corporate structure is also a key theme for Emma Sergeant, the president of Omnicom's DAS Europe group of agencies, the second biggest marketing services company in the world, with over 70,000 employees. She said: "Over the years, Omnicom has grown primarily through acquisition and, in the creative industries, bringing in entrepreneurial companies and making them part of the broader network is quite challenging. It's important to ask: 'What's the common purpose?' And that is growing the business. Ultimately, it's about encouraging them to keep their own cultures, there is not just one way to do business, but we also try to find ways for them to connect and make the most of being part of the network."
Sergeant emphasised the importance of creating smart ways for Omnicom colleagues and clients to connect in the physical world, as well as through online solutions: "Often it's that the CEOs meet and have drinks, or we get young people together, meeting, eating together. It's all about smart connectivity."
Her view on identifying a clear, "common purpose" chimed with the results of the survey, in which "purpose" was identified as the most important component of a winning culture, well ahead of financial incentives. Leaders who offer teams a clear purpose when selling, providing compelling reasons beyond financial targets, are likely to build a successful culture.
That sense of purpose is also important to Kevin Mathers, UK sales director at Google. He talked about being a strong believer in creating small teams, ideally of eight people, within a sales operation. He argued that this helps to foster a "circle of trust" and a "family-like" environment among teams.
Mathers also talked about taking a "two-gear" approach to culture, expecting teams to deliver on rigorous short-term financial targets, while also encouraging them to take "a long view": "Teams need to be empowered to take risks, to do their own thing and we should celebrate that. People only do the most exciting and fulfilling work if they know they won't get into trouble for making a mistake."
The discussion closed with some interesting points around culture becoming increasingly vital in the age of technology and programmatic buying.
As media selling and buying becomes more commoditised through systems, media sales teams must proactively help their clients' deliver on business objectives to remain relevant.
In this context, winning cultures that empower people, give them a clear sense of purpose and support a client-first approach, will mark the difference between the media companies that have sustained growth and those that don't.
David Clayton is founder and director of business consultancy True & North. Previously, he worked at The Guardian for six years, primarily in new business development and sales.
TagsAgencyDigital MarketingExchangeWire ResearchMedia SpendSkills