Google Analytics 360 Suite: One Step Closer to a Closed Ecosystem?
by Lindsay Rowntree on 23rd Mar 2016 in News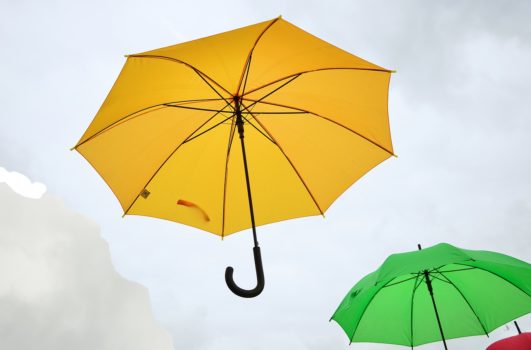 On 15 March, Google announced their Analytics 360 Suite, referring to it as "an enterprise-class solution for a multi-screen world". The new suite combines existing products with new and updated products to allow businesses to house all data and insights under one roof.
Google's DMP, website testing, and data analysis and visualisation products are still in beta and come together with their revamped tag management offering, Google Analytics Premium (now Google Analytics 360) and Adometry, which they acquired in 2014 (now renamed Google Attribution 360), to form the entire suite.
The walled garden argument instantly comes to mind; but Google claim that the suite will be fully open and able to integrate with third-party products, and with products also available individually.
It's an interesting development and probably not a particularly surprising one. With Google's dominance across ad tech, it was only a matter of time before it gained a hold across the rest of the ecosystem.
Google Analytics has long been a popular tool for marketers, both large and small. But the uptake on GA Premium has been slightly slower as a standalone, paid-for analytics package, versus other best-in-breed incumbents. The ability to combine GA Premium with Google's suite of new and updated products will be an attractive prospect for many advertisers, pitching Google comfortably against a new competitor set in the software sector, comprising the likes of Adobe, Oracle, and Salesforce. But should its new competitor set be worried? Probably not.
Enterprise implementation of an analytics suite is a huge undertaking, often requiring a change in infrastructure, resulting in a significant investment in time, money, and resources. Businesses don't just implement a marketing stack overnight. The research, analysis, testing, and insight needed is extensive; and the suite is usually rolled out one product at a time. With this in mind, it's unlikely that businesses will just jump over to Google from their existing enterprise analytics suites.
Where the Google Analytics 360 Suite will change the game is to bring growth to the overall sector, encouraging businesses, which currently invest significant proportions of their advertising budget into Google to look beyond their siloed advertising efforts and invest in a suite of tools that help their Google advertising budget work harder. In fact, Google's share of media budgets will likely increase within the ease and convenience of their entire stack, where they can compete more aggressively with the likes of Facebook, which are firmly stepping out of the ad tech space, with the recent announcement that they are canning their plans to build a DSP into their Atlas ad server.
While Google's suite claims to be fully open, businesses that have historically preferred to put all their eggs in different baskets likely won't be swayed by this new offering; especially if they have concerns about biases over media buys. Furthermore, when looking at each of the suite's six products in isolation, Google are pitting themselves against some pretty hefty, established competition. So, it certainly isn't a given that Google will be making a clean sweep of the marketplace.
We asked industry leaders from Media iQ, Visual IQ, Greenlight Digital, Sizmek, and the7stars for their reactions to Google's latest product announcement.
Concerns of interoperability
"This is another case where Google demonstrates great second-mover advantage. The most interesting part to this is that the roll-out takes aim across a wide spectrum of the marketing technology landscape in one swoop. Google are no longer competing on a smaller number of fronts: namely on site analytics and tag management. They are now honing in on how marketers measure and manage marketing communications and effectiveness. The age-old concerns of interoperability will (and should, in my opinion) continue to rage on, however. Going all in with a company managing your data; informing how you should tailor your communications and, of course, owning and operating a lot of real estate where you look to engage consumers, does prevent conflict of interest. There's no escaping that. But maybe when the tool set is easy and simple to scale, it doesn't matter so much. The launch creates disruption, opportunities and threats for a number of companies, and it will be interesting to see how they respond."
    – Paul Silver, COO at Media iQ
Brands forced to open up all data to Google
"While Google's new 360 Analytics gives marketers a connected suite of applications, it also means brands will be forced to open up all of their data to Google if they want to leverage the entire suite – providing Google with access to more brand data than ever before. This will likely create trust issues in the industry, as brands expect to receive a clear, unbiased view of marketing performance; and since Google also happen to sell digital media, this trust may be hard to come by. The most probable outcome is that brands will, instead, look to vendors that can provide a media-neutral view of marketing performance, without attempting to capture greater share of their media budget."
    – Manu Mathew, Co-Founder & CEO of Visual IQ
A game changer for marketers
"Marketing has evolved to own all of the key touchpoints with consumers; whether that's communications through messaging apps or posts on social media. For too long, marketers have been looking for ways to unify the data from these channels. Enter the Google Analytics 360 Suite. It's a game changer for marketers, allowing them to deliver a more seamless experience for customers across all channels. Google's all-in-one solution will mean marketers can finally get a hold on managing the data that is available to them. Ensuring they cut through the noise and offer the seamless experience that consumers are crying out for. This holistic approach to analytics and communications has the ability to revolutionise the industry and help us overcome many of our biggest hurdles."
 – Andreas Pouros, Co-Founder & COO of Greenlight Digital
Intensifies race with Facebook
"The convergence of advertising and marketing technology is gathering pace. So, it's no surprise Google is moving further into the enterprise technology space, with the ultimate aim of owning the entire process of communicating to client customers – both existing and new. This move intensifies the race with Facebook to have a consistent view of the consumer, and also challenges the traditional enterprise players, Oracle and Adobe in particular. For brands, it creates a significant dilemma: on one hand, it's easy to buy end-to end offerings from a single provider; but many will struggle with the inherent conflict of interest in entrusting a single vendor (one that primarily makes money from selling media) with its data. Not to mention further paying the same source to measure the effectiveness of its own media offerings. For the independent technology marketplace, it heightens the need for companies to ensure smooth transfer of data between systems and develop interoperable products, while offering the reassurance that brands will retain ownership and control of their data."
    – Ben Walmsley, Regional VP, Northern Europe at Sizmek 
Excellent addition to the enterprise scene  
"Individually, none of Google Analytics 360 Suite's products are breaking new ground. In fact, it will be a big test to see how well these individual products shape up against the already established competition. Attribution, optimisation, and analytics all exist; but it's the aggregation of these products that is exciting and bringing them all together is ground-breaking. It also takes Google one step closer to an entirely closed ecosystem. By reducing the overhead and complexity involved in data management, on top of being able to natively integrate all your current Google products such as AdWords and DoubleClick, 360 is shaping up to be an excellent addition to the enterprise scene."
    –  Callum Adamson, the7stars
AnalyticsattributionGoogleIndustry Infrastructure