Programmatic, a Buying Mechanism, Not a Media Channel: Duane Thompson, Head of Programmatic, Total Media
by Lindsay Rowntree on 9th Jun 2016 in News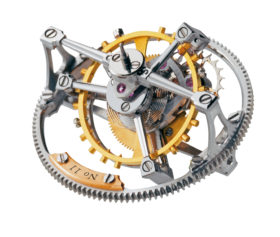 The growing importance of programmatic as an effective route to delivering audience-led strategies across all media leads to a need for the right infrastructure. Following his recent appointment as head of programmatic at Total Media, ExchangeWire speak exclusively with Duane Thompson (pictured below) on his second day in his new role, about what programmatic means in a media agency environment.
Thompson's background is programmatic, data and technology, where he most recently spent three years on the supply-side at IDG UK, so he brings with him a wealth of expertise on publisher data and technology – a valuable asset with which to enter the planning and buying arena.
In his capacity as the go-to figurehead of programmatic, both holistically for Total Media's business and for their client portfolio, Thompson was keen to point out that with programmatic as a buying mechanism, there is a broader opportunity to drive it forwards in other areas, such as TV, OOH, and audio.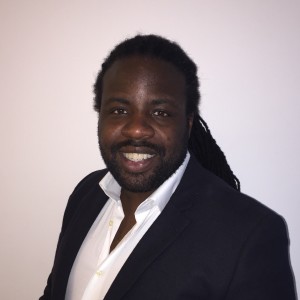 What came out of the conversation with Thompson was that programmatic so often just refers to display buying and it is up to agencies to lead in this space and push the agenda to embrace programmatic across all media channels. The benefit of the smaller agency is the agility and flexibility with which planning and buying operations can shift to allow for an ever-changing media landscape. "Programmatic is a buying mechanism rather than a media channel", confirms Thompson, "that applies to mobile, video, gaming, native, and even traditional media channels like TV and OOH." So, don't think of heading up a programmatic team as solely focussing on automated display buying. That's only one part of it – admittedly a significant part – and to lead in the programmatic space means to consider and embrace all programmatic opportunities.
From an agency perspective, programmatic provides much valuable behavioural data that can be applied across the entire ecosystem. According to Thompson, when, as an agency, the strategic focus is how a consumer thinks, feels and acts, you require intelligence beyond just demographic data, and programmatic can provide that. The emphasis on programmatic must sit across the entire business, not just isolated to a trading team that delivers display campaigns.
Should agencies be adopting a different approach to programmatic? Thompson thinks so. He determines that the beauty of working for an independent, agile agency is its inherent ability to move with the times. With programmatic taking more media channels under its wing with each and every technological advancement, agencies have to be ready for this and understand that media planning and buying is not what it used to be.
Working with clientssuch, as Investec, Epson, and Fred Olsen, Thompson is very excited at the prospect of bringing his technological expertise and helping them keep pace with the digital era: "In our online world, programmatic is crucial to providing clients with the insights-led approach they are looking for."
Ultimately, here is an example of a media agency that understands the current and potential power of programmatic and knows that providing a long-term view of it across all possible iterations will ensure it can keep up with the momentum. Agility and a broad mind seem to be key.