Axel Springer vs Blockr; Funding for Parsec
by Sonja Kroll on 24th Jun 2016 in News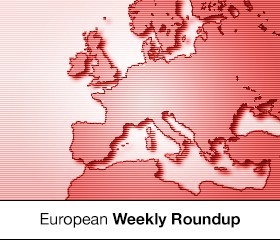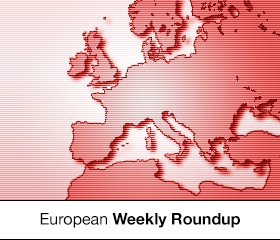 ExchangeWire rounds up some of the biggest stories in the European digital advertising space. In this week's edition: Axel Springer gives up court case against ad blocker; Parsec receives funding; PubMatic launch PMP Guaranteed; Intrinsic buys AOP's Alliance; Yahoo introduces new ad formats; and Facebook announces new products. 
Axel Springer abandons claim against Blockr
Another week, another court case against an ad blocker. Only this time, German publishing house Axel Springer abandons the claim: after a number of cases against Adblock Plus, Springer was appealing an earlier decision in favour of German app Blockr. But once again, Springer has been told that their claims have no foundation.
The court in Stuttgart dismissed Springer's application for a preliminary injunction against the app, basing their decision in favour of the app on the users' right to decide for themselves whether they want to see advertising or not. The publisher has reacted by dropping their claim.
The Higher Regional Court in Stuttgart was put on the case after a prior claim in Stuttgart had been decided against Springer. In the current case, the judges agreed with their colleagues, that Blockr and Springer are not competing with each other, therefore, the distribution of the anti-ad software does not constitute deliberate obstruction of a competitor.
However, the Blockr case differs from Springer's crusade against Adblock Plus: Blockr monetises their app by charging for the use of the software, whereas Adblock Plus monetises through whitelisting advertisers. Thus, Springer argues, the latter is in a competitive relationship with publishers who are monetising their content via ad displays.
The continuing legal dispute between Adblock Plus makers Eyeo and Springer in Cologne is expected to come to a conclusion this week.
Parsec receives seed funding
Parsec rallies a number of ad tech veterans to back their first funding round. Among the backers are investors including Bee Partners, WGI Group, BlueTree Venture Fund, and individuals, like Brett Wilson, CEO of TubeMogul; J Moses, co-founder of UGO; Dan Wallace, CEO of FirstKey, and others.
With USD$1.5m (£1m)in their pockets, Parsec is planning to expand their headcount and continue product development.
Parsec's platform charges for media based on the amount of time that consumers actually spend with ads. Their ad format, Sled, is focused on the mobile web.
"Time-spent is an amazing metric", said Parsec CEO, Marc Guldimann. "The amount of time that a person chooses to spend with an ad can be used to transact media more efficiently, as well as measure creative and audience strategies more precisely than ever before."
Parsec call their ad formats "politely interruptive ad experiences", i.e. the duration of exposure is controlled by the user, thus, neither forcing nor adulterating the attention delivered to the advertiser, Parsec claims.
PubMatic launch PMP guaranteed
PubMatic announces the launch of a guaranteed PMP, combining the certainty of direct sales with the advanced audience targeting of programmatic.
Clients using the Curated Audiences product, will now be able to segment and target audiences in a 'guaranteed' way, across a large portfolio of multiple Private Marketplace (PMP), and through single deal IDs.
"Programmatic changed the way media is transacted; and we believe that PMP-G technology is transforming the industry into a more effective and efficient marketplace, where advertisers can be certain of reach and performance for their campaigns, and publishers can maintain control of their inventory and business", says Kirk McDonald, president, PubMatic.
Thus, publishers and advertisers can sync audiences in advance of a campaign, providing buyers with a higher degree of certainty – and publishers with more predictable revenue forecasting for their business.
Using an intuitive dashboard, clients can identify PMPs customised to their specific needs, i.e. audience or content, as well as sociodemographic profiles, or KPIs.
Intrinsic acquires AOP alliance
Following the lead of other European countries, the AOP established a premium publisher alliance about a year and a half ago, under the 'Symmachia' moniker. The managed service provider for the alliance, Intrinsic, has now acquired Symmachia for an undisclosed sum.
Apart from the change in ownership, no other changes are expected. According to the AOP, Symmachia continues to be helmed by Julia Smith and will remain powered by Appnexus.
However, new owner Intrinsic wants to review the status quo and update the alliance in line with new technologies and trading practices.
As for the reasons of the sudden sale, AOP chair Tim Faircliff says that the running of a commercial business was not a good match for the AOP: "AOP created the Symmachia Alliance on the request of its members and we put the resources and skills behind setting up what has been an incredibly complicated, but promising, Alliance. The AOP is not a commercial business and it feels like the right time to step away from managing and running a commercial enterprise. We believe that Intrinsic are the natural partner to acquire the Alliance, and ensure it continues to be developed and managed by a relevant and experienced company."
Yahoo introduces new ad format
Yahoo wants to enrich the user experience and include more video in their mobile ad offering: 'Tiles' is a new mobile ad format to benefit visual storytelling on mobile devices, the company said, on the heels of the product announcement in Cannes.
When consumers click on a mobile ad, they will be taken to a custom mobile landing page that can feature 360-degree content, including video and images, as well as interactive features such as swipeable images, and social feeds.
Yahoo Tiles is available through Yahoo Gemini and BrightRoll.
Concurrently, Yahoo is also releasing 'Storytellers', a program that bundles Yahoo capabilities such as content consultation, workshops, video development, and editorial content.
Facebook announces ad products 
Facebook use Cannes to announce a whole range of updates and launches.
The Audience Insights API, for instance, which is designed to aggregate data, goes into beta testing. Next up is Canvas, Facebook's Storytelling tool. In order to simplify the review process, advertisers can share their canvas units with other stakeholders to get their campaigns ready for publishing.
Facebook's Slideshow ads also receive an update: small businesses without production resources can create, edit, and boost customised Slideshows using existing photos from their page, or any of Facebook's archive of stock images.
Finally, Facebook comes up with a new Creative Hub, an online interface that allows agencies to preview different ad formats.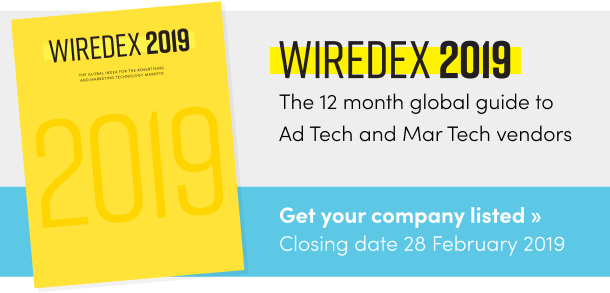 TagsAd BlockingAdvertiserAgencyAnalyticsAutomated GuaranteedCreativeDACHDataDigital MarketingDisplayEMEAFacebookMobilePMPProgrammaticPublisherTechnologyTradingViewability