UK Ad Tech Industry Still Offers Opportunities for Ambitious Newcomers
by Lindsay Rowntree on 6th Jul 2016 in News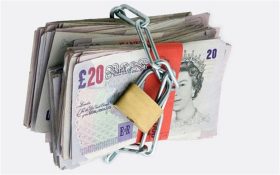 The UK ad tech industry is a thriving, cutting-edge, globally renowned talent hub; but success is by no means guaranteed for start-ups. While programmatic advertising spend in the UK is predicted to reach £2.5bn this year, new arrivals must navigate the complex ecosystem, confront industry issues, and face global marketplace complexities. Jayant Kadambi (pictured below), co-founder and CEO, YuMe talks to ExchangeWire about the outlook for newcomers to the ad tech industry and shares his tips for success, drawing upon insights gained from his career spanning three decades, two continents, and large corporations, as well as successful startups.
Undeterred and ambitious newcomers continue to flock to the ad tech scene, tempted by the promise of technological innovation and lucrative returns. In an increasingly crowded space, experience is more valuable than ever and insider insights are a vital resource. 
ExchangeWire: What are the most significant hurdles an ad tech start-up is likely to face?
Jayant Kadambi: The first hurdle any ad tech startup will face is one of funding. In an industry where venture capital once flowed freely, funding is increasingly hard to secure and the decline in investment was a key topic at this year's World Economic Forum. Ad tech newcomers need to offer something that sets them apart to stand a chance of gaining funding; and the most attractive new ventures currently appear to be those that can grow their customer base exponentially using self-service software, rather than those offering managed services.
Once a startup has secured funding, one of the biggest industry issues it will need to address is online fraud. Traffic quality has become a major differentiator in the ad tech world, and startups need to implement stringent traffic-quality standards from the outset, leveraging the technological solutions available to detect and block non-human traffic if they want to succeed. They must have robust data security strategies in place.      
What is the most important advice for anyone starting out in ad tech?  
The most valuable insight for newcomers is probably to build their strategy around audiences, rather than more traditional focusses such as reach or impressions. With fragmentation across a wide breadth of media choices, audiences are increasingly difficult to define and the links between demographics and content consumption grow ever more tenuous. Today, we need to understand who audiences are and what interests them, not just what they do. Almost 80% of consumers are more open to advertising when it is adapted to their personal tastes; so the ability of ad tech companies to segment audiences by interests is vital.
What methods can startups use to gain a better understanding of audiences?
There are various emerging technologies already being used to gain a better understanding of audiences, such as neuroscience, which offers unique and valuable insights into the subconscious influence of advertising on emotional engagement. First-party data is absolutely essential to understanding audiences – both in the form of observed data and demographic and psychographic survey data – to identify patterns that can be used to create receptive and attentive audience segments.     
It sounds as though data is a key basis for any venture into ad tech?
Absolutely. The volume of data now available from a wide variety of sources is vast and – when used effectively – generates excellent value for both advertisers and audiences. The insights that can be gained from this mass of data enable a better understanding of the consumer journey, allowing advertisers to drive personalised experiences, reaching the right consumer, with the right message, via the right channel, when they are in their most attentive and engaged state.    
So, how has the consumer journey changed and how should ad tech companies respond to that?
The proliferation of media channels and devices has dramatically altered the consumer journey, making it complex and unpredictable. For this reason ad tech solutions should be designed to allow the consumer to take the lead, following them on their journey across platforms and channels rather than trying to force them onto a particular path to purchase. Advertising should be responsive and reactive, pinpointing the consumer's point on the journey and delivering messaging that is useful and appreciated.  Ad tech newcomers must understand variations in consumer mind-set between devices and distinct patterns of engagement that can be observed across different screens, using these to develop creative best practises to maximise the influence of each impression. This enhancement of the consumer experience builds brand loyalty and lays the foundation for a long and profitable consumer relationship.
Ad tech is among the UK's most dynamic and exciting industries, and offers incredible potential to those who enter the sector with their wits about them. With the right attitude, and a willingness to accept good advice, ambitious newcomers should not be deterred from setting out to make their mark on the UK ad tech industry.