Marketing Clouds' Data Models Make Them Slow: Q&A with Manuel Hinz, CEO, CrossEngage
by Lindsay Rowntree on 14th Jul 2016 in News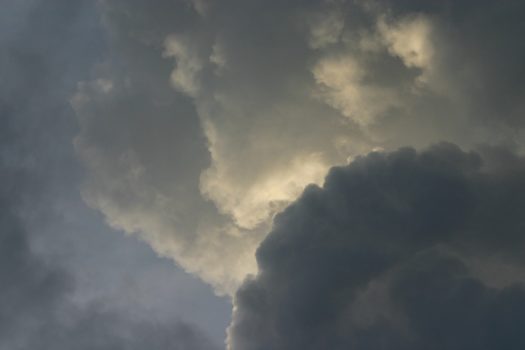 Marketing clouds versus best-of-breed solutions – it's a battle that rages on and there are certainly merits to both. ExchangeWire speak with Manuel Hinz (pictured below), co-founder and CEO, CrossEngage, which is a German company trying to solve advertisers' cross-channel marketing challenges. As well as giving some background to CrossEngage and how they are tackling cross-channel as a best-of-breed solution, Hinz gives his frank opinions on the limitations of the marketing cloud.
ExchangeWire: How did CrossEngage come about?
Manuel Hinz: It started at the beginning of last year. My co-founder, Markus Wübben, and I identified a problem in the market: that advertisers have a lot of data sources, but not in one place. There are also a lot of marketing channels to manage and every week, or month, new channels, ad formats, and devices for one-to-one marketing are developed. We realised that there needs to be something in the middle to bring all of this together, consolidating data from different data sources, both online and offline, that can be accessed directly by marketing managers. Florian Heinemann, one of the investors of CrossEngage, has a slide, which he often presents as a keynote speaker, showing marketing infrastructure and how it needs to be set up as six or seven different marketing tools stitched together. I've seen two or three companies try to build this model, but can't, as the licensing costs are too high. We decided we should build a software to put in between data sources and marketing channels. While Markus was at Rocket Internet, leading the CRM teams, he built a tool called 'Campaign Factory' – this was the nucleus of what we built, but only he was able to use it, so we decided to build it for customers. We now have 25 people in Germany, 20 of whom are in tech and we are looking to open a UK office to service our UK clients, but Brexit has caused some potential uncertainty, as we don't yet know the outcome of the freedom of movement.
Why is the UK market a good next step for you in terms of market expansion?
Our German customers are more on the forefront of companies doing online marketing in Germany; they are more advanced marketers. We see it that the UK market is two or three years more advanced, with companies now saying that they don't want a blackbox, all-in-one approach. We are not there yet in Germany; the market needs to grow into our solution. In the UK, we are not only talking to larger, more advanced marketers, but also to mid-sized businesses. The UK is so interesting for us, as customers understand why our approach to cross-channel could be the right one.
Why do you think that businesses are moving away from all-in-one marketing services to modular, best-of-breed solutions?
All marketing clouds, e.g. Salesforce, have seen great success in the past couple of years, but people are starting to realise that they aren't always the best solution. When you look at the three layers, data, decision, and delivery, they try to do all three. They own their own tools, but the number of channels and devices that you have to work with is increasing at a super high rate and marketing clouds are slow to integrate new ad formats and new channels. For example, WhatsApp and Snapchat started to become popular, but marketing clouds didn't introduce the capability to do anything with them for a long time. Advertisers we talk to want access to this functionality, but marketing clouds are too slow at integrating them. Generally, when you set up with a marketing cloud they require you to replace all other tools in your existing marketing stack, because the cloud owns these same tools. But companies that want really good marketing need to have a best-of-breed approach. When looking at the three layers of data, decision, and delivery, we are concentrating only on data and decision – sitting as a layer on top of existing marketing tools. We are helping marketers coordinate communication across all channels in a better way, from display to call centres.
Are the marketing clouds no longer relevant? Are they in a position to be able to evolve?
Before CrossEngage, we had experience working with various marketing clouds. Their old data models make them slow. They still work with relational databases, which have lots of limitations, making integration very complicated and time consuming. It could take three, six, twelve months to map your own data with their data models. At CrossEngage, we work with an event-based data model, which means we can turn everything into an event. Every page view, add to basket, call centre outcome, weather in the user location, can be turned into an event. This makes data integration much easier, as there are far fewer data mapping projects required. Big marketing clouds don't work with these data models and it would be very hard for them to switch, as it would mean rebuilding their entire infrastructure – this is one reason why they're slower and can't handle large amounts of data.
As a customer, the big marketing clouds will promise you many future functionalities on their roadmap, but the truth is they will never show up. A lot of CMOs say they don't trust marketing clouds and instead just evaluate them based on the features and functionalities they already have, as the roadmap is unreliable. On top of that, as I already mentioned, data integration is too complicated because of the data model. I was an early employee at the German deals site, DailyDeal, which was sold to Google in 2011 – it's amazing how much slower one organisation becomes when it becomes part of a bigger organisation.
Very big corporations with a poor marketing organisation will go with marketing clouds. But others, with good in-house knowledge need to switch to a best-of-breed approach. Large corporations are switching to best-of-breed and flipping the strategy from 'which channel to use' to 'which user to target'. We are turning this around – first make a decision on which user to target and the second step should be the decision on which channel to use. This is complex as many large corporations have different agencies sitting on top of each marketing channel and they aren't talking to each other. You either need one agency or to bring the operations in-house – at the very least, get the agencies to start communicating with one another. We have to ask the question of how we can make all channel communication consistent.
Who makes up your core customer base?
We mainly work with advertisers. Agencies, not so much. We work with many consulting companies, which are good partners for us, as they help and advise advertisers on how to improve their tech stack set up and they bring CrossEngage in to connect the different channels. Agencies have an interest in what we do, but they just aren't set up for it.
CrossEngage operate across online and offline channel functions – do you see a lot of successful integration between the two?
Online and offline is still at the very beginning – some advertisers try to bring the world better together, such as Tommy Hilfiger, which collect customer email addresses in-store to target their customers online, but there is no company that I know that has a perfect set up for online and offline integration. There are a lot of data problems with the orchestration of online and offline activity. You need technical systems to support cross channel; but with agencies sitting across different channels, you would also need an organisational change, but how do you change it? Do you have an audience manager overseeing everything, with channel managers becoming channel experts that support the audience manager? That's one solution, but you must solve the agency problem. Do you focus on one agency; bring your advertising in house; or make the agencies all work together? Even though the UK market is more advanced, they realise they have a problem. They understand that to start working with us, they have to figure out what they are going to do on the organisational side. We realise we haven't picked the easiest business challenge to try to solve, as organisations need to change and look at new ways of managing their data and audiences. There is a big education piece here.
Ad TechCross-ChannelDACHMartechTechnology