Midway Through a Long March to a Converged Media World: Q&A with Ramsey McGrory, Mediaocean
by Lindsay Rowntree on 11th Aug 2016 in News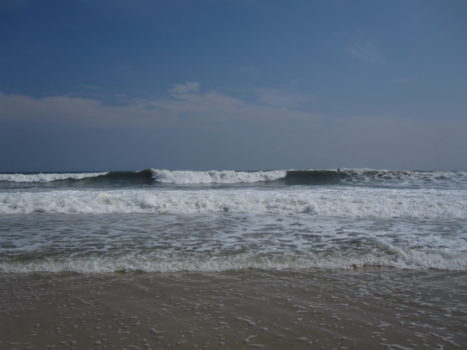 We often talk of convergence, interoperability, and the evolution of media, but how is the ecosystem actually changing? Ramsey McGrory (pictured below), CRO, Mediaocean tells ExchangeWire how, from their unique position within the industry, they see it changing and what these changes mean, particularly in the worlds of TV and video.
ExchangeWire: Mediaocean have a relatively unique position within the advertising ecosystem – what trends do you see in the convergence of traditional and new media? 
Ramsey McGrory: Clients deliver approximately USD$128bn (£96.7bn) worth of media through our platforms, so we are in a fantastic position in the market to see converging trends. Big agency holding companies have standardised in many ways, through tech decisions, partner agreements, and hiring strategies. Globalisation is a huge driver of this change. Beyond that, there are three different types of convergence that are happening:
Planning & Buying – as futures, spot, near real-time and real-time bidding (RTB) media converge, the planning and buying workflow must also converge. The process of planning, buying, and optimising became much more iterative, data-driven, and automated; and the systems have to be more deeply integrated to allow for that to happen much faster. We acquired a planning and workflow, cloud-based SaaS solution about two months ago, called Colspace, which underpins the base of what we'll launch in September: an overall planning solution, covering workflow, analytics, reach, frequency, modelling, and reporting.
Traditional & Digital – an obvious one! We're seeing traditional and digital bought and sold across media packages, especially as 'traditional' broadcasters are offering supply through traditional and new channels (e.g. video, programmatic). We are building flexible, integrated workflows to allow for digital concepts, like audience-based buying and traditional concepts, like fluidity or reach/frequency modelling. A recent area that's heated up has been attribution in order to measure accurately the impact of cross-media buying. Historically, they've been done in separate organisations, with separate processes and technologies, but that's changing.
Buying & Selling – as the two other convergences happen, there's a strong push to integrate buy and sell platforms together to drive automation, with requests for proposals (RFPs), inventory avails, insertion orders (IOs), and billing. Historically, this has been accomplished with little developed to automate the process. Two weeks ago, we acquired Invision, a sell-side cross-media workflow for broadcasters and MVPDs to both provide solutions for the sell side, but also to integrate more seamlessly into our core agency platforms. We have over 2,300 publishers worldwide integrated into our platforms in order to drive automation and efficiency.
Taken together, we're delivering an end-to-end, open, neutral software to provide a foundation for advertising as the world converges.
Are advertisers treating video as an extension of their TV strategy, or are they still very separate entities?
Viewers don't differentiate between their modes of 'TV' consumption, and advertisers are following suit – they want to buy advertising that will best reach their target audience and task their agencies with doing so. Buyers and sellers are increasingly demanding data and software that provides holistic access to the audience advertisers seek. This may not be reflected in the buying process – where audio-visual agency teams are managing VOD and linear TV in separate systems. We've historically had different ways of planning and measuring the mediums, but that is changing.
Programmatic TV is growing. But it has a scalability problem, versus the much broader reach of video – with budgets shifting increasingly to digital, should the TV industry have any cause for concerns?
I'm a paranoid optimist, and think everyone else should be too in this market. That said, short- and long-form professionally produced content ('TV') consumption will always command a meaningful share of the media budget. With the diversity of content and delivery mechanisms driving record audiences, you could argue 'TV' is booming. Digital is growing, but linear is still a huge driver – TV is still a very effective medium, with low operating costs, and it doesn't exhibit the problems we see on the digital side, like fraud and viewability.
I don't believe the 'TV industry' is sitting back idly. There is a perception, by digital natives, that TV industry professionals are archaic in outlook and don't understand the tidal wave that's coming – this isn't an accurate view. Shows are being produced in new and different ways to address the historical costs of production, and delivery and monetisation are changing (subscription versus advertising). Technology is enabling greater accessibility, and measurement is empowering marketers to understand the impact of advertising inside of ad supported content.
Is changing consumer behaviour affecting how advertising budgets are distributed as much as it could be? Has advertising caught up with consumers?
I'm amazed by the progress so far; but there is a lot more change, so yes and no to both questions. What marketers want is not changing significantly, but how marketers want it is changing, and consumers are, of course, changing their habits. The most effective media planning helps the marketer understand the (potential) customer's path to purchase and then engages them on that journey. The 'screen' plays a huge part in that journey. From teenagers to senior citizens, advertisers must reach their audience throughout their viewing life on any device.
Many of the publishers/broadcasters delivering advertising haven't changed in the last ten years, with some notable exceptions. But how they deliver it is changing rapidly. Most agencies, marketers, and publishers see the opportunity for data-driven, automated cross-media campaigns with global real-time insight and attribution that will materially change how and where marketing is delivered. We are all investing in technology, software, people, and process to realise it – and it will take time to make sense of it. In that way, we'll always lag consumers.
What is the future of TV advertising? Will it always largely be a broadcast medium, or does it have the infrastructure to be a scalable narrowcast medium?
We are in the middle of a long march to a converged media world, where we tend to overestimate the impact of disruption in the short term, and underestimate the impact in the long term. The arc of television bends towards data. The future of TV advertising is about the ability to target and reach that audience on any device where a marketer's message can be delivered. Television will never die; but what will change is the way the publishers produce, distribute, monetise, and measure it, and the way the marketers and agencies research, plan, buy, optimise, and measure it.
Industry InfrastructureTechnologyTVVideo