Why Real-Time Guaranteed Will Release Publishers from the Programmatic Trade-Off
by Lindsay Rowntree on 6th Sep 2016 in News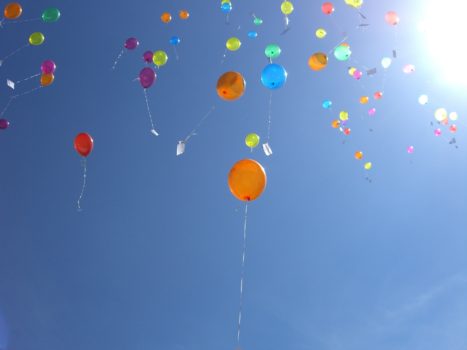 Real-time guaranteed has entered the mix to remove the need for publishers to compromise between RTB and guaranteed deals. For all the talk in the industry about real-time guaranteed, and its benefits to publishers, do we really know what it is and how it can help? Writing exclusively for ExchangeWire, Andrew Buckman (pictured below), MD EMEA, OpenX, takes it back to basics, explaining how and why real-time guaranteed releases publishers from the programmatic trade-off.
Compromise may be "the shared hypotenuse of the Conjoined Triangles of Success," according to Silicon Valley's Jack Barker; but it's no longer something publishers need to settle for when choosing their programmatic trading channel. 
Until now, selecting a programmatic selling method inevitably involved a certain degree of compromise for publishers, where opting for one approach meant missing out on the benefits of another. If publishers wanted guaranteed terms, the leading option was automated guaranteed — secure, but lengthy and complicated. Publishers seeking efficiency had to choose between the scale of open exchanges and the exclusivity of private marketplaces, neither of which provide volume certainty. Now, the emergence of a new programmatic channel, real-time guaranteed (RTG) eliminates the need for a trade-off.
RTG is designed to release publishers from the automation conundrum by combining the security of guaranteed direct deals with the transparency and efficiency of real-time bidding (RTB). So, what is RTG, what programmatic challenges will it overcome for publishers, and does it have benefits for advertisers too?
Real-time guaranteed explained  
Over the past decade, the digital advertising landscape has developed in line with the growth in programmatic ad spend. The technology advanced from RTB-driven ad exchanges to an extensive array of buying and selling options, like private marketplaces and automated guaranteed. RTG is the latest development in the ecosystem, providing a solution to the shortcomings of early programmatic direct selling methods and enabling the execution of guaranteed deals with highly efficient programmatic technology.
Further differentiating the method from current programmatic direct solutions, RTG incorporates audience forecasting into the buying process, which enables publishers and advertisers to discover where their audiences overlap ahead of signing a deal. By using the advertiser's own data and specific targeting criteria, advertisers sync their target audiences directly­­ with the seller's inventory to accurately predict overlap over a given time period, thereby ensuring the desired scale and pacing of every campaign. 
Overcoming publisher challenges
Some publishers are still wary of opening up premium sections of their websites to programmatic, due to the inability to guarantee volume and, ultimately, revenue in the open exchange. To guarantee spend, publishers had to choose between either manual direct-sold models or automated guaranteed, which streamlines the workflow but doesn't provide the performance of RTB. Alternately, leveraging the efficiency of programmatic meant a publisher's only option was to allocate inventory through open exchanges or private marketplaces, neither of which provide assured volumes.
By employing a volume guarantee, RTG makes sellers more comfortable with programmatic trading. The model also introduces the concept of a 'flexible guarantee', which ensures a set revenue expectation for the seller while maintaining the flexibility of choice at the impression level for the advertiser.
In addition to secure sales, RTG also unlocks new advertising budgets and, subsequently, delivers more revenue than direct deals. To gain guaranteed revenue, publishers were previously restricted to a buyer's direct budget, now they can also access the ever-increasing portion of the budget allocated to programmatic advertising.
Finally, the audience forecasting capabilities of RTG allow publishers to build stronger relationships with buyers. In the past, advertisers could be easily disappointed if publishers were unable to meet their targeting criteria, resulting in cancelled campaigns and lost revenue. Syncing advertiser data with their own inventory ahead of time gives publishers certainty that their supply pool can meet the targeting needs of their buyers, increasing competition for their valuable audiences.
Delivering what advertisers want
Advertisers appreciate the intelligent, efficient, and transparent execution of programmatic, and are increasingly willing to commit to the impression volumes and prices necessary to access premium placements. Transacting via RTG delivers both choice and control to advertisers with all the efficiencies of programmatic.
For media planning, RTG provides advertisers with the same benefits of traditional guaranteed deals, such as spend certainty, with the option to take a differentiated approach to buying inventory on a guaranteed basis. Operating in real-time, RTG also gives advertisers increased flexibility, choice and control, which are all features not available with other programmatic direct models. Impression-level choice, like in the open exchange, and the ability to execute campaigns via their own DSP offers flexibility and choice, while the ability to implement frequency caps across numerous direct buys and fine-tune budget allocation while a campaign is running, gives advertisers the control they really want.
By combining the technology of RTB with the guaranteed business terms of direct-sold media, RTG removes the need to compromise from the programmatic landscape and provides choice, certainty, and priority over inventory and audiences to both sellers and buyers. Unlike the mysterious compression algorithm of Silicon Valley's Pied Piper team, this particular breakthrough technology has a clear purpose – to release the industry from the selling model trade-off and finally deliver on the promise of programmatic.
Automated GuaranteedDisplayMonetisationPublisher