Latin America Trends in the Programmatic Market in 2017
by Gabriela Stripoli on 4th Jan 2017 in News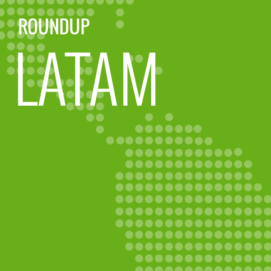 In the first LATAM RoundUp in 2017, some of the leaders of ad tech in the region talk about the main achievements and changes to the market in 2016 and what they expect in the new year.
According to IAB Brazil, digital advertisement had R$10.3bn (£2.56bn) in revenues in 2016, a year-on-year increase by 12%. The forecast for 2017 is another year with a double digit growth, driven mainly by search, display, social media and video.
Below, some of the main executives in Latin American ad tech companies speak about 2016 and set up expectations for 2017.
Lara Krumholz, general manager, DynAdmic Brazil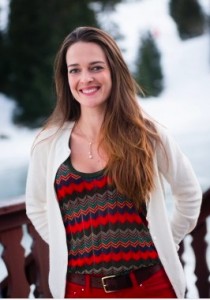 "It was a year of strong development of programmatic media and consolidation of DynAdmic in the country. It was also a year of learning, about the technical knowledge in agencies and advertisers that are still evolving from open RTB to private marketplaces and controlled environments.
"Even with digital advertising growth, especially online video, 2016 had reduced investments, mainly defined by the moment. Yet, I believe in 2017 we will recover the growth, but it will not be fast. We're betting in three main trends. First, the volume of programmatic buying will keep growing and this will help the market to learn best practices, such as private marketplaces and programmatic direct, for example. Second, the pressure for quality will increase exponentially, driven by antifraud, brand safety, and ROI on the agenda.
"Finally, stability for the professionals in the area. They will invest in improving their skills and, therefore, will remain working for the same companies. We expect this will contribute to mature the market and bring benefits to all: agencies, advertisers, publishers and ad techs."
Fernando Tassinari, general manager, Criteo Brazil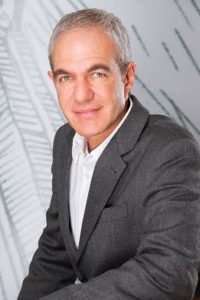 "It was a challenging year in all sectors. We saw the economy decreasing in Brazil after a questionable administration, and this had a negative impact in several areas of society and companies. Here at Criteo, we could use this as an opportunity to offer a product for specific segments, such as retail or travel. We saw an increase to this kind of offer because of the short- and medium-term return.
"In 2017, we see mobile as important in the purchase path: as part of an ecosystem, as another step to the conversion. Cross-device approaches should keep increasing, since it reproduces the behaviour of the consumer, who accesses the internet on several devices throughout the day."
Cristiano Nóbrega, CEO, Tail – Target Audience & Insights Lab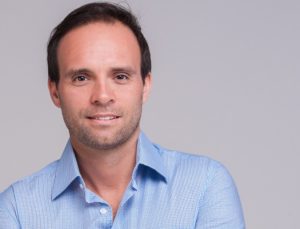 "Programmatic is certainly the main form of digital display media in Brazil. Even though 2016 had a severe crisis, data usage also grew. Data usage will be even higher in 2018, coming from a demand of quality campaigns, correctly impacting the audience and reaching ROI goals.
"So, there are three strong trends in data, both in programmatic but also non-programmatic campaigns: spread data usage to segment campaigns, indicating a change in the behaviour of media purchase, focused on data quality and diversity. Also, CRM using onboard offline data, so data companies enriching their database with third-party data, using resources such as lookalike to amplify the potential of their offline data. Finally, segmentation of mobile campaigns in apps, supported by geolocation."
Edmardo Galli, CEO, IgnitionOne Brazil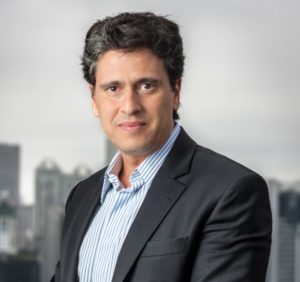 "Even though 2016 was not a good year overall, at IgnitionOne we had a very good year, with a 125% year-on-year growth. We changed our position to be one of the most recognised players in the local market.
"I believe the 2017 trends are the same trends of 2016, but in a more developed way. Data, for sure, is the focus, because it's the centre of the current marketing technology. We can also point out programmatic TV, which is growing in the US, not to mention mobile and video.
"On the other hand, I believe search will suffer in the next years. It's a useful technology, but so many other better solutions are available, such as video. I believe that the journey to the conversion, in which search plays an important part, will be more and more visual."
Douglas Montalvao, solutions & customer success director, Adobe LATAM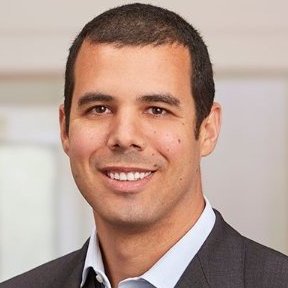 "A great portion of our clients decided to focus on programmatic media this year, pushed by the crisis and competitiveness. Some of them have already adopted best practices, such as audience management with first-party data, which already brought better results when looking at performance and branding metrics, compared to their dependence on third-party data and DMPs.
"We are looking forward two main trends in 2017. First, experience and content matter, they're important pillars in the programmatic media strategy. Companies must be able to create and deliver relevant content. And then data makes a difference. The market already understands the value of enriching campaigns integrating first-party data, partners' data and third-party data, so this should keep increasing.
"Good news is that DMPs are designed to integrate marketing, CRM, and business areas in the data decisions, bringing to the table also the areas that have offline data."
Patrick Casal, market expansion & operations LATAM, AppNexus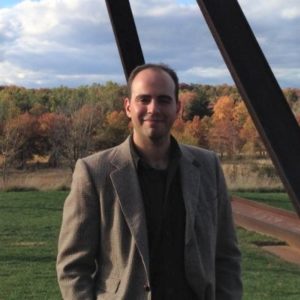 "Brazil is still in the beginning of the programmatic journey, but we expect a higher adoption rate in 2017. Globally, we see revenues coming from print to digital media, with Google and Facebook dominating the market — and this happens in Brazil too.
"There is a trend among publishers trying to avoid Google's build-in approach, and, therefore, applying monetisation technologies such as header bidding, already developed in other markets. This has just started in Brazil, and I see 2017 as the header bidding in Brazil.
"When adding code parts in their browser, publishers can see how much media buyers, beyond Google, are willing to buy for a real-time impression, maximising their inventories. Going beyond 2017, I forecast that header bidding will not be the only alternative. We see some publishers changing platforms, from Google, Facebook, or other black boxes, to open technologies that connect them to the advertisers, where there is autonomy and control about processes and transparency on the demand forecast and future offers."
Alberto Pardo, CEO & founder, Adsmovil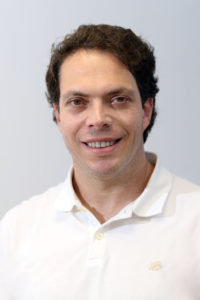 "2016 was an important year for programmatic media in Brazil, and also on the web. Yet, mobile keeps being more complex in terms of programmatic adoption, due to technical and technological differences. There still will be some time before agencies and advertisers understand that those technologies should be treated in a different way.
"In 2017, we see in Brazil a big online commerce industry that will boost advertisement. Therefore, there will be a strong programmatic demand focused on user acquisition. We hope 2017 will be a very good year for the mobile industry, which has been growing fast in Brazil and this is a continuous trend.
"Technologies integration, such as programmatic media, geolocation, rich media, and others, will be a landmark in Brazil. With no doubt topics such as fraud, ad verification, and viewability will be hot this year. Overall, the market will be focused on best practices, especially to fight fraud and to understand and adopt tools related to viewability."
Guilherme Soter, CFO, RoIX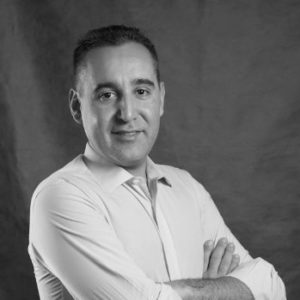 "In 2016, we could surpass expectations of growth and achieved recognition from agencies and advertisers. For the next year, I see a strong mobile trend in Brazil. We're investing a lot in the segment and we hope to make an announcement in the first quarter.
"Currently, more than 35% of our traffic in TVxtender is mobile, and that shows where we're heading to. Moreover, I see that companies who work with programmatic will need to re-evaluate their data strategies in 2017. The industry has been questioning the efficiency of traditional data providers as the only source of intelligence in programmatic buying. Clients and agencies will finally understand the ecosystem to the point they will be able to measure efficiency or bad results coming from bad segmentations."
Guilherme Mamede, new business vice-president, Predicta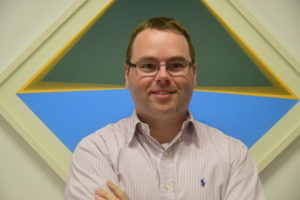 "2016 was very important and positive for Predicta. Despite the crisis scenario, we could achieve a 20% year-on-year growth due to several management and expansion decisions, which also resulted in new business. We also joined efforts with Melt and forged several partnerships, such as with Google.
"We also improved our processes with automation, minimising flaws and reducing the SLA, which we consider to be the best in the market. We also optimised our headcount, based on a strong management model to operate programmatic and advertisement. We are one of the few companies that can analyse the whole consumer journey; and we believe that this will be one of the market drivers in 2017.
"Last year, we conquered important clients to our portfolio such as TIM, BRF, McDonald's, and Volvo. This year, we are working with a forecast of a growth above 80%, based on last quarter's results, as well as other important new contracts that we're already negotiating."
Catherine Archer, Marketing director, MediaMath LATAM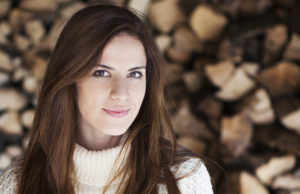 "MediaMath have been in Brazil since 2014. We were one of the first companies to put our cards in the local programmatic market. Two years later, we ended 2016 with great progress.
"Not only did we see our revenues increase by 200%, but also our team grew, our headquarters are new, and the market matured. We know that the topic still brings doubt to a lot of professionals, but we've seen an evolution, so far, and we were part of it.
"We brought the New Marketing Institute to Brazil, presenting the most innovative practices in the global market, and prepared a market study in Latin America. In 2017, we are very optimistic. Programmatic media should conquer more space. I don't mean only our growth, but the whole sector and opportunities for the next years."
TagsDisplay