One Big Trend in DACH is Native Ads: Q&A with Maciej Wyszynski, Sociomantic Labs
by Lindsay Rowntree on 4th Jan 2017 in News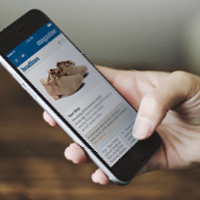 Following the recent launch of the weekly ExchangeWire DACH news roundup, ExchangeWire speak with Maciej Wyszynski (pictured below), Managing Director for DACH, CEE & MEA, Sociomantic Labs about the buy-side challenges in the DACH region. Here, Wyszynski explains how the DACH region compares with other regions globally, and talks future trends and opportunities for advertisers in Germany, Austria, Switzerland.
ExchangeWire: What are the biggest challenges facing the buy-side advertising industry in the DACH region?
Maciej Wyszynski: The first and biggest challenge in the DACH region, as in many other markets, is certainly the evergreen challenge of digital marketing attribution. So many DACH marketers are still trying to find ways to move past the last-click attribution that has raised so many issues in our industry, and yet it takes great dedication, understanding and especially resources and investment to make this possible at scale and across channels. It's infinitely complex. Only a few players in DACH are succeeding with more mature attribution models at this time.
Another big challenge, especially for e-commerce marketers, is mobile apps. It's a new environment with a whole new set of rules and almost no norms (yet), which means that advertisers are having to test and learn to find out what works, and crucially, what keeps users coming back after the install.
Are these challenges different from other regions? Are buyers more influenced by global trends or do they have a unique, local approach?
In my experience, markets that are less mature — in terms of programmatic adoption — are less likely to challenge their partners when it comes to transparency and quality issues. In these markets, focus tends to latch onto last-click measurement and which partners can deliver an 'x' amount of sales for an 'x' amount of money.
In Germany, transparency and attribution have already been causes for conversation and innovation for some time, with Germany being one of the first European adopters of programmatic.  And we aren't slowing down anytime soon when it comes to advancing market initiatives and education on these specific matters for our German advertisers.
What advancements are happening in DACH in the realm of attribution and understanding the consumer journey?
Last click sucks! It does not reveal the true value of every single channel that has been a part of the customer journey. Unfortunately, the majority of advertisers are still using the last-click model to measure their success — because it's easy. But it's time advertisers understand that in working with this model their marketing mix is not as effective as it could be if they were to apply more sophisticated attribution models where credit is more fairly allocated along the way, such as multi-click customer journey based models. We are on a mission to support the market in understanding the benefits of more advanced attribution models and making it possible for them to be implemented through the solutions we release.
Is mobile advertising experiencing growth in the region? How does the approach to mobile versus desktop differ for buyers?
Mobile is definitely experiencing a rise in the DACH region. However, there is room for growth as many advertisers still don't have advanced mobile strategies in place for their mobile website or app. Especially when it comes to apps, there are still uncertainties regarding how to best measure app campaigns and what are the best KPIs. Can we consider 100,000 installs a success? Or should we count active app users as a measurement of success instead? This conversation has potential to shift the focus from cheap, incentivised app download campaigns towards more sophisticated approaches, which take the user's post-install phase into account and are deeply connected with the "customer lifetime value" model of advertising.
What general programmatic trends have you been seeing in DACH this year and how do you expect that to develop in 2017?
One big trend and a big opportunity in DACH, which we already hear so much about, is native ads. BI Intelligence's Native Advertising Report points to investment in native advertising doubling by 2018, and a study conducted by IPG Media Lab and Sharethrough found that 52% of native clicks have a much higher purchase rate than standard ads.
Second to that, transparency will continue to dominate conversations in 2017. There have been many debates in the last twelve months about quality in programmatic advertising, which makes trust and transparency two key issues that advertisers are worried about in this market and throughout Europe.
When we ask our clients of some of their needs, they said they want insights into campaign settings, assurances of quality and to, overall, achieve a better understand programmatic advertising. We addressed these challenges with two main initiatives. First, the Supply Quality Index is a proprietary algorithm that enables our bidding engine to grade our programmatic inventory suppliers — ad exchanges and supply side platforms — based on real-time analyses of three measures: transparency, performance and inventory quality. Second, through a "glass box" approach to managed service, our clients gain full visibility into the targeting options and algorithms that enable them to create value through programmatic personalisation. It's opened up a conversation enabling deeper understanding of the programmatic strategies that drive sustainable business growth.