More Consolidation is Coming: Q&A with Chris Allen, MD of North America, Infectious Media
by Lindsay Rowntree on 10th Jan 2017 in News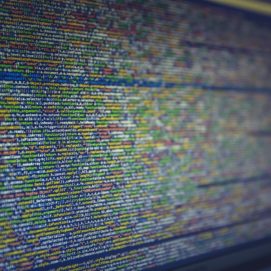 A business model with strong traction in the digital advertising space is that of the Next Generation Agency – a digital agency with proprietary technology that crosses the boundaries between the traditional media agency and the technology provider. Infectious Media, one such agency, have been experiencing significant international expansion as a result of their success with this business model. ExchangeWire speak with Chris Allen (pictured below), Managing Director of North America, Infectious Media, about his new role at the company and how their proprietary technology acts as a key differentiator in an increasingly fragmented industry.
ExchangeWire: What will your new role as managing director of North America at Infectious Media entail?
Chris Allen: My role will allow me to focus on the aspects of our industry that I enjoy the most: building a brand in a market where we are still relatively unknown, expanding our video capabilities to ensure we are positioned to tap into inventory sources unique to this market, and identifying opportunities to attract new clients based in North America. My aim is to draw on the great culture that has already been established in the UK and adapt it in a way that gives the US-based team their own sense of identity.
In your previous experience of working at agencies, what skills do you think will translate well into working with a specialist programmatic agency, such as Infectious Media?
I have been lucky enough to have worked for companies where there has been a great working environment, as well as working for companies with a depth of analytical processes and strategic rigour that exists in many large companies.
I want to advance Infectious Media's position as a central strategic partner that can help advertisers understand their customers, develop more effective marketing plans, and solve business problems.
Do you see vastly different approaches to programmatic in North America, compared with other markets/regions?
The main difference between North America and the rest of the world, particularly in Europe, is the scale of the US market. It owns half of the global programmatic ad spend. Aside from the size, there is just one dominant language and a single currency in the country. In Europe, there are a vast number of languages, cultures, and currencies. To succeed in Europe, advertisers must take this complexity on board when devising programmatic advertising strategies, and create a campaign to suit each region.
I think this creates a mindset where European programmatic agencies don't assume they know everything that is going on in the market, so they take a far more granular and sophisticated approach. This can potentially give agencies an edge when moving into other markets, such Asia, a region with even more cultural and linguistic variation than Europe.
What are Infectious Media's plans in North America?
The expansion of Infectious Media into North America is an important step for us. The company have been experiencing an explosive period of growth, which has seen revenue grow by 300% over the past year and staffing has doubled.
Initially, we will be focused on establishing a strong team that can service our global clients who have a US footprint, and over time we will build further partnerships with clients who are based in North America. Our value proposition is a unique one, in that we operate in an agency model, but function as one global solution, rather than siloed agencies by market. We own our technology, so we control our development roadmap. And, importantly, we are completely transparent.
Infectious Media has built its own platform – Impression Desk. Do you think the value of technology in programmatic advertising is understated across the industry? What value does proprietary technology bring to specialist agencies?
I don't think the value of programmatic technology is understated. But people do tend to misattribute value to the wrong pieces of the technology stack, or to technology that isn't the right fit for its intended purpose, simply because that's all they have access to.
We developed our own technology to bring our clients much closer to the programmatic process and allow them to see how it can work for them. We're able to deliver rich data sets much faster and more transparently than has been available from off-the-shelf platforms. These factors give our proprietary technology the edge that traditional media agencies so desperately need and advertisers should be demanding.
What do you see happening in the programmatic space in 2017?
I think more consolidation is coming, along with a greater emphasis on cross-device targeting, optimisation, and analytics. I don't believe we will see true RTB Programmatic TV in 2017; but we are seeing new ways of marrying data from other devices to the television. Identifying the right audience is only part of the programmatic equation; we've seen that relevant messaging also drives performance, so dynamic creative optimisation will also grow as a trend.