Marketers Must Focus on Data-Driven Decision Making: Q&A with Per Pettersen, CEO, Impact Radius
by Lindsay Rowntree on 25th Jan 2017 in News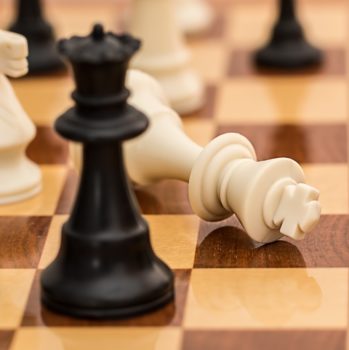 The advertising industry is not without its challenges. And marketers can have a tough time grappling with these challenges alongside maintaining efficiency and effectiveness. Per Pettersen (pictured below), CEO of Impact Radius, which acquired fraud detection platform Forensiq in June 2016, speaks exclusively with ExchangeWire about how brands can overcome these challenges, how the industry is tackling fraud, and how Impact Radius is evolving as a business.
ExchangeWire: What do you believe to be the greatest challenges faced by marketers today, and how do you think these have developed or changed over the past few years?
Per Pettersen: In the first wave of marketing SaaS we've seen a significant fragmented landscape of point solutions. One of the largest problems for marketers is not only incomplete data, but the vast amounts of data points available. It is often daunting and unclear how to connect the dots in both a meaningful and actionable way. In recent years, CMOs have lacked marketing analytics platforms that give them trusted insights, free of fraudulent data points from non-human traffic, and scientifically valid attribution models that do not factor in these data points. These challenges have evolved and developed over the past few years running parallel to the ad tech ecosystem. The biggest challenge that we are seeing, looking into 2017, is that fraud has become significantly more complex. For example, botnets have infiltrated KPIs and have been able to simulate fake signals of effectiveness mimicking human input. Fraudsters are becoming extremely sophisticated, so it is imperative that our industry evolves with them.
Challenges have developed in a couple of key ways. Firstly, over the last few years, the ad tech ecosystem has evolved quite a bit in multiple ways, including: available channels for advertising, such as the rise of in-app; new technologies, such as header bidding; and more robust data. Alongside this, has come the challenge of how to understand the potential value of these streams in theory, and then understand the effect of these channels in practice. Secondly, fraud has become significantly more complex. Botnets have identified which KPIs advertisers use to measure campaign effectiveness (e.g. viewability) and simulate/fake those signals; and bots are attacking these new available channels, like in-app.
How can marketers embrace the opportunities open to them?
In order to take advantage of the opportunities available to them, marketers need to focus on data-driven decision making at all steps in the campaign planning and execution process. This means they need to have systems in place that allow them to not only track the vast amount of user and marketing data available, but allow them to derive insights from the data that can lead to improved performance.
From the marketer's perspective, this needs to start at the pre-campaign launch phase, with clearly defined campaign goals and KPIs that show a true measure of performance, especially for non-direct-response campaigns. Layered on top of this, there needs to be an investment in technology – the key term here is 'investment'. Without committing to using best-in-class solutions, designed specifically for their needs, marketers will often underutilise the true power of their marketing budgets.
Since Impact Radius' acquisition of Forensiq in 2016, fraud and malware have become an important element of your business. Are you seeing strong strides from the industry in combatting these risks?
Yes, we have seen strong strides from the ad tech industry in combatting both fraud and malware. The Media Ratings Council (MRC) now accredits vendors for invalid traffic, and the Trustworthy Accountability Group (TAG) has certifications for fraud, malware, and piracy. Additionally, TAG have made great progress on guidelines for increasing transparency in sourced traffic through initiatives such as the Payment ID Protocol, which helps ensure payments are going to legitimate entities. Additionally, TAG have released Domain Fraud Threat and Data Center IP Lists, both of which help the industry avoid fraudulent inventory. While these efforts are a positive start, they will not help marketers avoid more sophisticated fraud schemes, such as botnets, which can closely mimic human behaviour and spoof viewability. As fraudsters continue to find creative and advanced ways to generate invalid traffic, it is important for marketers to have the right protection in place to protect their ad spend.
AI has been talked about as a strong area of development within the industry in 2017 – how is Impact Radius developing in this space?
We are actively developing the first truly trusted system of record for marketers to manage and optimise digital advertising campaigns. In support of that vision, the team is focused on the development of machine learning technologies, pioneering the new digital currency of attribution, viewability, and ad fraud. Our end goal is to utilise AI and fraud detection, where possible, to expose and remove fraudulent traffic across the consumer journey to create more pure, real-time data for marketers.
What developments are Impact Radius working on to improve marketers' approaches to digital advertising?
We are working to provide a consolidated and fully integrated platform that solves strategic challenges, such as ad fraud, viewability, brand safety, and consumer journey analytics, with one marketing system of record.
From your affiliate background, what role do you think affiliate marketing and lead generation have in the future of digital?
Performance marketing is an integral piece of the marketing ecosystem; and advertisers will continue to invest in the affiliate channel in the future. Performance marketing is trackable and measurable and, as a marketer, you are able to trace your campaign at every click, making it very cost effective and an extreme driver of ROI. It is also an essential way of diversifying your revenue stream and adding innovation and creativity to your marketing campaigns. Media partners are always willing to try new methods and hop on the latest and greatest trends and can add value to your campaign quickly and effectively in a way that expands your consumer reach.
What are you most excited about in 2017?
We are excited about all the innovation in the industry as whole. We are in an extremely transformative period in martech where brands will now have access to technology solutions that will meaningfully improve the ROI of their advertising investments by using statistically valid analysis of their consumer's journeys and associated media buying. Verification of ad inventory and traffic, as well as factoring in attention metrics, offer two other impactful ways to improve ROI.
Ad FraudAd VerificationAdvertiserPerformance