Is Facebook Really 'Connecting the World'?
by Rebecca Muir on 6th Feb 2017 in News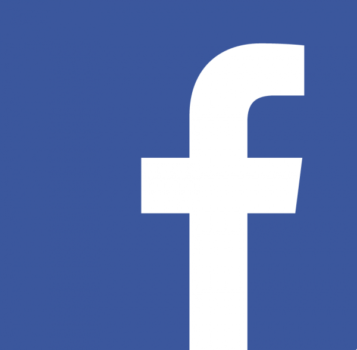 Facebook's mission (quoted on the company's Facebook page) is: "To give people the power to share and make the world more open and connected. People use Facebook to stay connected with friends and family, to discover what's going on in the world, and to share and express what matters to them."
Connecting the world
Mark Zuckerberg, Facebook founder and CEO, said last week (1 February, 2017): "Our mission to connect the world is more important now than ever. Our business did well in 2016, but we have a lot of work ahead to help bring people together." This statement followed the release of the social media giant's financial results for the fourth quarter and full year ended 31 December, 2016.
'Connecting the world' is a phrase Zuckerberg has used consistently since the company went public in 2012.
2012: "In 2012, we connected over a billion people and became a mobile company."
2013: "We're looking forward to our next decade and to helping connect the rest of the world."
2014: "...we're making progress towards connecting the world."
2015: "We continue to invest in better serving our community, building our business, and connecting the world."
The idea of connecting the world is a lovely one at heart. However, there are countless tales of how being so connected is having a negative impact on people's happiness, self-esteem, and real-life relationships. I know many people who have chosen to 'opt out' and have closed their Facebook accounts in favour of calling their friends and focussing on a smaller circle of high-value connections. It's almost impossible to quantify the number of people who are leaving their connected world, but it's definitely happening.
The disparity between Facebook's mission and consumer experience isn't harming the bottom line though: Facebook's advertising revenue is up 53% year-on-year.
I've noticed a major change in the content displayed on my Facebook wall over the last six months. Status updates from 'friends' (read: look how amazing my life is, aren't I wonderful) have been overtaken by 'suggested video' content from the likes of Earthables.
I have to admit, these videos are good! The combination of visual footage and text overlay mean I don't have to have sound on and original inspiring content is captivating in a way that Facebook's advertising has never been before. Is this a subtle move from Facebook to help combat social-network-induced loneliness? Or is it a relentless lust for revenue?
Fourth Quarter and Full Year 2016 Financial Highlights
Three Months Ended December 31,

Year-over-
Year %
Change

Year Ended December 31,

Year-over-
Year %
Change

In millions, except percentages and per share amounts

2016

2015

2016

2015

Revenue:

   Advertising

$ 8,629

$ 5,637

53 %

$ 26,885

$ 17,079

57 %

   Payments and other fees

180

204

(12)%

753

849

(11)%

Total revenue

8,809

5,841

51 %

27,638

17,928

54 %
Full Year 2016 Operational Highlights
- Daily active users (DAUs) – DAUs were 1.23 billion on average for December 2016, an increase of 18% year-on-year
- Mobile DAUs – Mobile DAUs were 1.15 billion on average for December 2016, an increase of 23% year-on-year
- Monthly active users (MAUs) – MAUs were 1.86 billion as of December 31, 2016, an increase of 17% year-on-year
- Mobile MAUs – Mobile MAUs were 1.74 billion as of December 31, 2016, an increase of 21% year-on-year
- Mobile advertising revenue – Mobile advertising revenue represented approximately 84% of advertising revenue for the fourth quarter of 2016, up from approximately 80% of advertising revenue in the fourth quarter of 2015
Instagram?
Facebook don't breakout revenue from Instagram. According to Facebook's business help section: "The Instagram placement will automatically be selected for you." Furthermore: "Your ad will be optimised to show on the placement that gets you the most clicks to your website at the lowest cost." (Assuming clicks are your objective, you can select other KPIs). This begs the question, how much of Facebook's increase in revenue is coming from Instagram? My gut tells me it's more than we might think – Instagram ads are far more engaging and less intrusive.
In response to Facebook's earnings announcement, Olivier Remy, MD, Marin Software EMEA (pictured left), said: "Instagram's recent endeavours to compete with Snapchat are clearly paying off. More than 150 million are using Instagram Stories every day. In total, Instagram's user base has surpassed 600 million active users every month."
Comments from industry thought leaders
Chris Constantine, head of user experience, Syzygy (pictured right) said: "Facebook's results are evidence of their relentless growth, constant evolution, and ability to innovate out of trouble. High-quality content assures marketers that the channel should remain central to their plans as a method of securing engagement and reach. This approach will sustain advertising revenue in the longer-term, as brands will see the platform as a natural home for content."
Sarah Flannery, head of display at Forward3D, said: "With Facebook's impressive year-on-year growth, their shift in focus to become mobile-first has paid off, resulting in a huge share of voice on mobile with ad revenue to match. Due to their scale, Facebook have the flexibility to be innovative with their ad formats without compromising reach, which few other publishers are able to deliver on. We expect that Facebook will continue to push the boundaries of the digital advertising industry; providing, of course, that they are able to maintain an active user base."
Ally Stuart, strategy director at native advertising SSP, Sharethrough (pictured right) said: "
Despite Facebook recovering from a number of public measurement issues, brands still find Facebook an attractive option for ad spend. 
It will be interesting to see what's next for Facebook, as they try to increase their revenue per user. Continued growth will depend on whether they find additional video inventory (mid-roll?!) and how effectively they monetise other platforms, like messenger."
Gavin Stirrat, MD at Voluum (pictured left), said: "
As digital continues to be an effective investment 
for advertisers, we will see a number of issues arise, including the growing threats of ad fraud and viewability. As we have seen from the recent announcement from P&G, the issue of trust is front of mind for all major brands. Everyone in the market, including the big players, such as Facebook and Google, are not immune from these challenges, and need to play a proactive role in protecting continued investment in digital."
Victoria Morrison, a director at digital agency TH_NK, said: "
With their acquisition and development of Whatsapp and Instagram, mobile will continue to be the key driver for this growth in the future. The most interesting developments in this area are still to come. They may have already launched Facebook M, their digital assistant service, but we haven't yet experienced what it will be capable of, which brands will be the first to capitalise, and where it sits in the Internet of Things hierarchy alongside Google Home and Amazon Echo. Then there's Oculus Rift, even further away in terms of realising its potential, but is arguably the most game-changing part of Facebook's ever-expanding kingdom."
Daniel Fisher, European MD, Playbuzz, said: '
Video has clearly been the grower – first threatening the then incumbent behemoth YouTube by redefining how users consume video as a natural part of social. Live is an interesting development to this – Facebook have been the first to make it work at any meaningful scale; and it is still largely untapped in terms of commercial value. Perhaps most interesting is Facebook's continued competitiveness with Snapchat, which shows that, with a big enough user base, Facebook can keep users on their platform without losing out to the younger upstart."
Justin Taylor, UK MD, Teads (pictured right), said: "Video sits at the heart of Facebook's amazing growth, but we are now seeing the company working harder to maintain momentum. Facebook have built their business on creating a brilliant user experience, which pulls people in every day and has made it indispensable for many users. If Facebook are not careful, the search for more ad revenue could put that user experience at risk."
DisplayEarningsFacebookMobileVideo