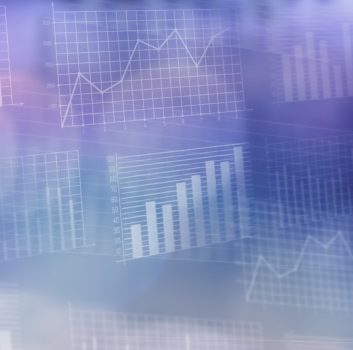 Today (17 May), PubMatic have released their latest Quarterly Mobile Index (QMI) report, providing insight into the mobile advertising industry for both publishers and advertisers in Q1 2017. The report identified six key trends from activity in the last quarter, relating to header bidding; mobile video eCPMs; monetised mobile private marketplaces (PMPs); mobile web versus mobile app; Android share; and programmatic opportunity in mobile.
1. Mobile channels highly conducive for header bidding
With more than half of US digital ad spend set aside for mobile in 2016, it was only natural the success of header bidding on desktop would make it an obvious contender for maximising mobile monetisation. The QMI report found that monetised impression volume transacted using header bidding on both desktop and mobile more than quadrupled year-on-year. What's interesting is the part mobile had to play in that growth – monetised impressions coming from mobile grew more than 12x year-on-year. This is slower growth than the previous year-on-year quarter; but given that header bidding technology adoption was almost nonexistent in 2015, this isn't unexpected. The growth in mobile header bidding meant the balance between desktop and mobile header bidding inventory shifted from a 93%:7% split in Q1 2016 to 76%:24% split in Q1 2017.
eCPMs from mobile header bidding also saw an increase of 55% from Q1 2016 – a strong indication that the split between desktop and mobile inventory will continue to level out as we move through 2017. The next stage is, of course, in-app header bidding, which, once it takes hold, will further transform the mobile ecosystem.
"Ad tech companies have innovated to address the growing opportunity of the lucrative mobile audience, most notably with header bidding, which is seeing adoption grow like wildfire, leading the tactic to expand beyond the header this year with new solutions such as in-app and server-side header bidding products introduced to market", said PubMatic CMO, Jeff Hirsch. "Furthermore, brands are now able to leverage the technology to enable sophisticated, targeting buying strategies at a time when they are shifting more of their ad spend to programmatic channels."
2. Mobile video eCPMs increased 7% quarter-on-quarter
"For the first time this quarter, we introduced analysis around mobile video", said Osbaldo Franco, director, marketing research, PubMatic. With mobile screens becoming a mainstream medium for video consumption, opportunities for both publishers and advertisers existing in this space are significant; but there is industry-wide work to be done to ensure that growth is supported by transparency and quality.
A decline in monetised mobile video impressions was seen on PubMatic's platform in Q1 2017, versus the previous quarter, which could have been for a number of reasons. Firstly, the natural peak in demand during the holiday season was compounded by the US presidential election in November. Secondly, the brand safety furore, which hit in March 2017, resulting in a number of brands boycotting YouTube, also caused a wider pullback of mobile video investment. "Q1 of this year was a particularly volatile period for video monetisation, with quality concerns appearing front and centre in conversations around programmatic advertising", confirmed Franco. The QMI report found the number of monetised video ad impressions dropped by 33% versus last quarter on mobile on PubMatic's SEVEN platform.
It's been a challenging start to the year for video; but, in general, demand for mobile video inventory is outstripping supply, as brands continue to see the value in programmatic video. Despite a decline in monetised mobile video impressions, the report found a 7% increase in mobile video CPMs, which correlates to the growing demand from brands causing a price hike. Even more notable is the growth occurring post-holiday – a time typically linked to a drop in eCPMs due to a drop in demand, as seen in desktop, which saw a 12% decrease in eCPMs quarter-on-quarter, according to the QMI report. "We were impressed by the resiliency of mobile video eCPMs to post-holiday seasonal swings", verified Franco, "proving that it remains a significant opportunity for publishers across both app and mobile web to capture growing brand budgets across programmatic channels.
3. Monetised mobile PMP impressions volume rose 68% year-on-year
2017 has certainly been the year of brand safety, so far. The increasing appetite for a private environment certainly tallies with this. The report found that monetised impression volume going through PMPs was nine times higher than two years' ago, with the private programmatic environment delivering on the brand safety and inventory quality fronts. Long is it expected to continue.
As with the trends expected in mobile video, mobile PMP volume usually experiences a seasonal decline in Q1 and, while there was a slight decline, the steady growth in mobile PMP volume over five quarters continued and was 68% higher than Q1 2016.
The report found that the increase in mobile PMP volume hasn't really diminished the pricing advantage of PMPs against open exchanges and PMP deals as a whole; mobile eCPMs rose 58% in Q1 2017 versus the previous year – nearly three times the returns of overall mobile programmatic inventory.
4. The share of mobile web and mobile app impressions almost hits parity
Mobile app is on the up and, in Q1 2017, accounted for 49% of total monetised mobile impressions across PubMatic's platform, versus just 27% in the first quarter of the previous year.
The margin between mobile app and mobile web eCPMs also levelled out in Q1 2017, according to the report. Mobile app eCPMs have always been higher than their mobile web counterparts, due to more robust targeting capabilities. But the fact that mobile app eCPMs were only 15% higher than mobile web in Q1 2017, compared with 93% higher in Q1 2016, just goes to show the level of maturity the mobile web landscape is reaching. The report concluded that this trend highlights the need for a diversified channel mix, now that mobile web appears to be less susceptible to seasonal fluctuations.
5. Android took a 71% share of app impressions, but iOS produced higher eCPMs
With sales of Android devices representing 75% or more of smartphones sold in France, Germany, Italy, and Spain, as well as dominating Australia, Japan, the US, and the UK, it is no surprise that PubMatic saw it take a 71% share of mobile app impressions across their platform globally; almost doubling from the previous year. Breaking this down into regions, the standouts were APAC and EMEA, which saw a 261% and 814% year-on-year increase in Q1. The more mature region of North America registered just a 67% increase during the same time period. The numbers looked slightly bleaker for iOS, with all regions delivering double-digit reductions in mobile app impressions.
iOS delivered higher eCPMs, but the premium was only 3% over Android in Q1 2017, compared with a gap of 41% in Q1 2016. The iOS premium is waning; and it shows that mobile OS strategies focusing on price versus reach, and vice versa, need to be redefined.
6. Mobile programmatic represents huge opportunities globally
Inventory monetisation appears to be heading in a positive direction for publishers in 2017, with regions globally experiencing an increase in mobile eCPMs. EMEA, in particular, saw a significant 69% year-on-year increase in eCPM.
The proportional volume of inventory looks a little different. After two years of consistent inventory growth, EMEA now makes up 27% of monetised mobile ad impressions across PubMatic's platform; up eight percentage points from Q1 in the previous year. APAC also saw growth and is up from 9% to 11%. This proportional growth has seen the Americas' share of monetised mobile impressions decline to 62%, from 72% in Q1 2016.
The latest Quarterly Mobile Index report, issued quarterly by PubMatic, is available to download now.
Brand SafetyHeader BiddingMobilePublisher