The Rise of the CCO: Creating a Customer-First Experience
by Lindsay Rowntree on 1st Aug 2017 in News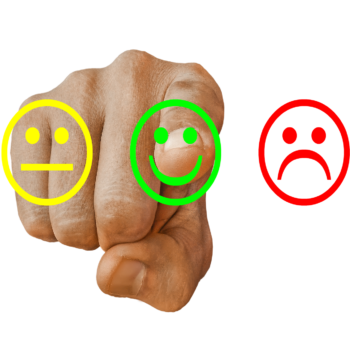 Customers have developed high expectations for their interactions with a business and are now more loyal to the experience than the brand, making them more powerful than ever. Online search makes it easy to find an alternative product, price, or brand and, as a result, businesses can no longer rely solely on their reputation for customer loyalty. Tom Goodmanson, president and CEO, Calabrio, explains why the quest to achieve the ultimate customer-centric strategy must begin at the C-level, as he charts the rise of a new role starting to appear in the C-suite: the new 'chief customer officer'.
For brands to succeed in an era when customers expect seamless communications across channels, the C-suite must put the customer at the centre of every business strategy. Leading players, such as Netflix and Airbnb, have succeeded in disrupting entire industries with their customer-first business models. By improving every interaction that customers have with the brand, they have been able to transform the entire buying experience.
However, as revealed in our new report, 'Success in the Experience Era: Connecting Customer and C-suite', while most brands view customer experience as a key differentiator, there are barriers preventing them from securing customer loyalty.
There are four key hurdles organisations should address to improve customer experience:
Clearly define roles & ownership
The report findings revealed there are still questions regarding who owns the customer experience. Over the past ten years, the chief marketing officer (CMO) role has changed. Increasing expectations, coupled with the wider technology landscape, has both stretched capacities and enhanced capabilities. Now, the role of the chief customer officer (CCO) has emerged as the modern liaison between brand and customer, taking some of the responsibility from the CMO.
While having one person completely responsible for the customer experience within the C-suite is a positive change, the data reveals that ownership lines remain blurred. Thirty percent of respondents noted confusion surrounding customer experience responsibility, and many also believe the CCO role will nullify the CMO position within the business.
Confusion over ownership, alongside potential tension between the CMO and CCO, means that customers could suffer. There must be a clear understanding of how each role relates to customer acquisition and retention, both separately and collaboratively.
Access the right tools
The report found that nearly half of CMOs believe they do not have the right tools deployed to understand their customers' greatest challenges. This is combined with uncertainty about the way that customers complete a purchase, and the number of devices customers are using throughout the purchase cycle. Although C-suite leaders fully intend to deliver a connected customer experience, it is impossible to achieve without the technology that allows brands to gain a single customer view across channels.
A fragmented approach will never please discerning customers; and brands must look to technology partners to help create a seamless experience that will allow them to stay competitive. This will take work, but the CMO and CCO should focus on capturing and leveraging customer data and insights to audit processes and create change. By identifying data silos, or breakdowns in the customer journey, they can weave together the right mix of solutions to achieve a personalised, connected experience.
Measure data effectively
Many marketing leaders aren't utilising the best sources of customer data to truly capture customer sentiment. Often, brands are still using surveys to benchmark success, which do not take advantage of the analytics available from across the organisation. One of the best sources for these insights is the contact centre. The contact centre is a powerful source of customer intelligence because brands can gather insights about customer sentiment and behaviour directly from conversations with customers. These insights are critical for customer-experience leaders to understand what customers want across all channels. When brands begin to leverage contact centre data, it opens up a world of new insights that will help instil best practices and guarantee better outcomes.
A standout customer experience
Customer experience is now the key differentiator for brands. By solidifying internal ownership, leveraging the right technology, and analysing the proper data to gain powerful insights about how to exceed customer expectations, brands can create a seamless customer experience across all channels. This will allow brands to meet customer expectations, and customers will reward brands with their loyalty.
AdvertiserMartechSkillsTargeting