Driving the Industry Forward with Collaboration
by Lindsay Rowntree on 5th Sep 2017 in News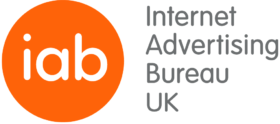 Collaboration. It's a simple concept, but it seems to be one we take for granted. In a professional environment, at least, collaboration is a concept that could definitely be worked on and developed. Collaborating with potential industry competitors may not be a natural instinct to most, but the reality is that the industry should be working together to create a positive and sustainable environment for digital, as a whole. In this piece, members of the IAB's Display Trading Council – in particular Adform, Index Exchange, Integral Ad Science, PubMatic, and Rubicon Project – discuss the importance of industry collaboration and the steps that need to be taken in order to achieve it. The IAB strongly believes in building a long-term future for digital advertising. Only when the industry joins forces for a unified mission will this be achieved.
Why do you think collaboration between different parts of the industry is so important?
Collaboration across our industry is imperative for continued progress and innovation. The key challenges and obstacles that the industry is currently facing are not specific to a certain side or faction. From brand safety, to transparency, to header bidding, these are all things that cannot be fixed while operating in silos.
Collaboration between different parts of the industry allows us to best find the solutions to our most difficult challenges. It helps drive better working standards with existing work flows. For example, prior to this year, there was no unified approach to dealing with ad domain spoofing, which has long been a problem for the industry. Thanks to collaboration across the entire industry, we now have Ads.txt, which allows publishers to clearly state to the market who can sell their inventory which, in turn, creates a transparent and safe environment for advertisers.
Of course, there are no easy fixes to the problems that have hit the industry in recent months. However, in order to rebuild trust in the industry, both from the point of view of the outside world as well as internally, to tackle ad fraud, viewability, and brand safety etc., collaboration is a must. We need to be more open to speaking about the challenges and giving advice on how to overcome them, rather than pointing fingers.
Our industry challenges can only be tackled when all of the legitimate players are singing from the same hymn sheet. Both buy and sell sides face the same challenges, and sophisticated digital markets can lead the way so that emerging markets can avoid the same challenges.
Consistency in the practises of trade bodies, recognised stamps of approval, and standardised measurement technology can help elevate standards. By actively taking part, and working with industry bodies, such as the IAB and JICWEBS, sharing best practises with our peers, we can continue to build a sustainable future for digital.
Following on from why collaboration is so important, what makes for a successful collaborative relationship?
A collaborative relationship can only be successful if there is a common goal. To ensure this, there needs to be open communication lines for all sides and a full understanding of all involved parties.
For example, publishers are looking to optimise their revenue streams, and buyers are intent on reaching their audiences in the right place and at the optimal time. On the surface, this can be problematic, because buyers are looking to buy at the best price and sellers are looking to squeeze every penny out of their inventory. However, this can be mediated in the middle by tech vendors, who should, theoretically, be aiming to increase liquidity in the marketplace to result in a high frequency of inventory flowing through them – it would make it easy and frictionless for buyers and sellers to transact.
Vendors need to develop a true partnership with their clients and understand what business goals they are working towards and what KPIs matter most to them. In addition, vendors need to be completely honest with their client so that they have complete control over their programmatic strategy and can make informed decisions; this includes educating the client on issues they have limited knowledge on, such as how auction dynamics work or how a supply chain is organised.
As simple as it sounds, transparency is the key, particularly when entering a new partnership. Common goals need to be established and an understanding of what success will look like for each party will bring to life a collaborative effort from involved parties. Every stakeholder needs to be heard, listened to, and reasoned with, for a successful collaborative relationship. JICWEBS, for example, includes representatives from publishers, brands, and agencies, in the form of IAB, AOP, ISBA, and IPA, respectively, that are all working together to develop industry standards for measuring digital media performance and benchmarking practise for online ad trading.
And, finally, what one thing do you think the industry could do to foster better collaboration?
As an industry, we're very quick to detail what isn't working and why, but we don't often provide effective industry-wide solutions. Solutions, not problems, are needed to foster better collaboration. Discussing challenges, as an industry, is healthy and necessary, but these discussions need to lead to more tangible solutions for our challenges. We can only do this by ensuring that we are active in the industry working groups dedicated to resolving issues, such as the IAB's Display Trading Council.
Many companies are currently reluctant to share their best practises, for fear of losing business advantage, or fear that it will leave them vulnerable. Although an understandable reservation, the reality is that if the industry, as a whole, were able to work in a healthier environment, it would then be able to improve and fulfil its potential. As a result, the full potential of businesses within the industry would be realised, whether it needed to be or not.
There are many pieces of work, like OpenRTB protocol and Ads.txt, that are great examples of successful collaboration having a positive impact on the industry. As such projects become more common, it's incumbent on all entities in the ecosystem to play a positive role and ensure that we keep driving shared standards forward.
It takes just one company to evoke that change. Someone to take the lead and be a role model to the rest of the industry in order to showcase the importance of collaboration and transparency and, as a result, silence the naysayers and show everyone exactly why digital is the smartest way to reach and wow people.
Jonathan Markwell, Industry Initiatives Executive, IAB, on behalf of the IAB Display Trading Council.