VideoAmp Raises USD$21.4m in Series B Funding; SpotX Acquired by RTL Group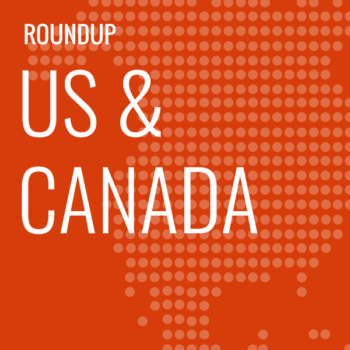 ExchangeWire round up some of the biggest stories in the US/Canadian digital advertising space. In this week's edition: VideoAmp raises Series B; RTL Group acquires SpotX; Valassis acquires MaxPoint; The Trade Desk and White Ops partner; Inneractive launches initiative to clean up the market; and GTCR acquires majority stake in Simpli.fi.
VideoAmp raises USD$21.4m in Series B funding
Just when you thought there wasn't as much growth in ad tech, VideoAmp, a TV operating system technology for advertising, raises USD$21.4m (£16.5m) in Series B funding, led by Vista Equity Partners (Mediaocean), RTL Group, and others. This shows ad tech isn't slowing down, and certainly not in the world of video and TV.
Driving approximately 400% revenue growth last year, VideoAmp, scaled their TV OS to agency holding companies and content owners for planning, packaging, and activation of linear TV and digital video campaigns cross-screen. They give clients the ability to use digital audiences to plan linear TV, allocate upfront linear TV units, buy media across linear TV/OTT/digital channels programmatically, and report on de-duplicated reach and frequency within a self-serve interface.
Building on their partnership with Mediaocean earlier this year, integrating within Mediaocean's Spetra product to optimise committed network television buys, the new funding will be used to continue growth in the convergence of linear TV and digital video.
Dave Gullo, co-founder and CTO, VideoAmp, tells ExchangeWire: "We are very enthusiastic with the recent capital infusion and validation from our investors in this Series B round. We will be growing our data science and data engineering teams to increase capacity and reduce the innovation time in our linear suite of products. Given our lean-and-mean engineering ethos, our commitment to continuous learning and improvement, and our contributions to the open-source Apache Spark project, we have the best data science and engineering team in this space pound-for-pound."
RTL Group fully acquires SpotX
Denver-based video ad serving platform, SpotX, has had their remaining shares acquired by RTL Group for 100% ownership. Popping into the news twice this week, RTL Group, also involved in VideoAmp's Series B funding, proves their commitment to their own ad tech strategy as well as SpotX's overall growth. RTL Group initially invested in SpotX in 2014 with an option for future buy-out of the remaining shares, which is now based on an enterprise value of SpotX at USD$404m (£312.6m) on a 100% basis plus net cash.
"With RTL Group's full backing, SpotX is uniquely positioned to assist broadcasters, and other modern TV players, maximise their profitability as the TV and digital video worlds converge. SpotX and RTL Group will continue to work together to execute our joint vision of building the leading global video monetisation for broadcasters and media companies, independent of walled gardens. For SpotX, our brand and mission, it's business as usual, with the full backing of multibillion dollar RTL Group and their parent company Bertelsmann clearing the deck for even more aggressive expansion into global markets and the TV world", Mike Shehan, CEO and founder, SpotX, tells ExchangeWire.
The acquisition is set to close in October 2017, and the company's co-founders Mike Shehan, CEO, and Steve Swoboda, COO/CFO, will be staying on to continue to lead the team.
See more coverage from ExchangeWire.
MaxPoint acquired by Valassis
Raleigh, NC-based MaxPoint, a digital marketing technology company providing a DMP solution for display advertising and in-store campaigns, has been acquired by Valassis, a media delivery company based in Livonia, MI. The acquisition enhances Valassis' portfolio of multichannel delivery solutions, adding to their wholly owned subsidiary, Valassis Digital's, offering of digital solutions including mobile and desktop display, video, social, digital coupons, retailer offers, search, and email marketing solutions for online engagement.
Bringing to the table a strong foothold in the financial services, healthcare, and automotive verticals, MaxPoint's location-powered technology will assist in delivering both print and digital advertising campaigns across multiple devices with precise relevance to the same customer, complementing Valassis' advertiser client base.
Joe Epperson, CEO, MaxPoint, tells ExchangeWire: "At MaxPoint, we are tremendously excited about combining our digital advertising solutions and advanced technology capabilities with Valassis Digital's powerful suite of services. By joining together, we will create an expanded offering of relevant digital and print campaigns for our clients. Once the transaction is complete, which is expected in the fourth quarter of 2017, we will combine the resources of our two exceptional companies to derive rich consumer intelligence. We will deliver a new and unparalleled ability to make that intelligence measurable and actionable while providing personalisation at scale for our clients."
Harland Clarke Holdings, a wholly owned subsidiary of MacAndrews & Forbes Incorporated and owner of Valassis, will acquire all of the outstanding shares of MaxPoint for USD$13.86 (£10.70) per share in cash, with an equity value of approximately USD$95m (£73.36m), according to the agreement.
The Trade Desk Partners with White Ops
Tackling ad fraud, White Ops and The Trade Desk have partnered to implement White Ops' Human Verification technology to ensure there is a human on the other end of each impression served in real time through The Trade Desk, eliminating the buying of fraudulent impressions by advertisers and agencies.
"For too long, invalid traffic has been part of our industry", said Jeff Green, CEO and co-founder of The Trade Desk. "There's no level of fraud that is acceptable. Our partnership with White Ops means that we are the first advertising platform to block nonhuman impressions at the front door."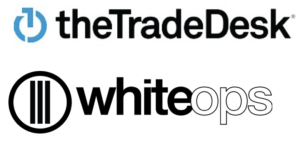 "With this historic partnership, the industry is coming together to take a stand against ad fraud", said Sandeep Swadia, CEO of White Ops. "White Ops is a cyber security firm at the vanguard of an ongoing arms race with cybercriminals. This is the first time that White Ops' Human Verification technology is being used to prevent fraud across an entire buy-side platform. This is a game changer."
The plan is for White Ops and The Trade Desk to co-locate servers and data centers in North America, Europe and Asia, to scan every biddable ad impression in real time, replicating high-frequency trading done in the financial markets. When White Ops identifies a nonhuman impression, known as Sophisticated Invalid Traffic (SIVT), The Trade Desk will block the impression from serving, applying this technology to every impression The Trade Desk bids on that runs through White Ops globally. This method will add uniformity to the process and work to prevent ad fraud from the start.
Inneractive launches clean market initiative
Fyber-owned subsidiary, Inneractive, a mobile ad exchange, has launched an initiative called 'Keeping it Clean' to battle ad fraud in the industry.
Ensuring the highest level of quality for traffic going through its mobile exchange and supply-facing platform,
'Keeping it Clean' will apply new technologies to verify, authenticate, and protect ad traffic, along with partnerships with Pixalate, MobileWalla, and Moat, to combat fraud throughout the supply chain. These measures are in addition to adopting the IAB's framework, ads.txt, on its platform.
"Ad fraud in the programmatic environment is a major concern, it's a hindrance to a truly efficient marketplace. However, as there isn't a solution available, today, that doesn't require a lot of maintenance. To maintain a clean marketplace, Inneractive is applying new technologies in creative ways while partnering with other players in the supply chain. Most importantly, we are providing our clients with these tools to increase the efficiency of their programmatic trading", Yoni Argaman, SVP marketing and corporate strategy, Inneractive, tells ExchangeWire.
Inneractive's parent company, Fyber, is launching a similar initiative and has appointed a quality officer who will oversee all quality initiatives for Fyber and all of its subsidiaries.
See more coverage from ExchangeWire.
GTCR to acquire majority stake in Simpli.fi
Programmatic platform, Simpli.fi, based in Fort Worth, TX, will have a majority stake owned by private equity firm, GTCR, out of Chicago, IL. Investment from GTCR will continue Simpli.fi's support for their clients and contribute to growth and acquisition initiatives.
"Frost, Paul, and the Simpli.fi team have built a strong business serving a unique niche that is well-positioned for continued success in a rapidly growing industry", said GTCR managing director Craig Bondy. "As both large and small advertisers look to localise and personalise their campaigns, Simpli.fi's platform, through the use of unstructured data, will help them better connect with their target audiences."

"We are excited to partner with GTCR as we continue to build our platform and solve the needs of local advertisers", said Mr. Prioleau, who has served as Simpli.fi's CEO since its inception. "GTCR brings significant resources and experience in building industry-leading companies, and they will be a valuable resource in the long-term expansion of our business."
The deal is expected to close in late September 2017, and co-founders Frost Prioleau (CEO) and Paul Harrison (CTO) and the rest of the Simpli.fi management team will continue to lead the company.
CanadaNorth AmericaProgrammaticUS