Launch of Gold Standard Is a Positive Step, But More Still Needs Doing
by Hugh Williams on 26th Oct 2017 in News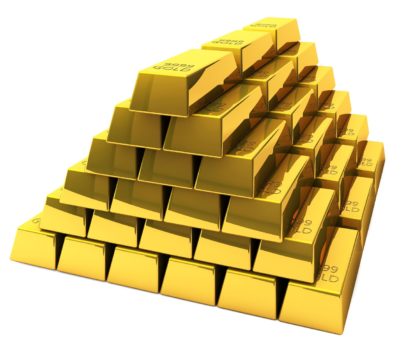 In an effort to raise standards in digital advertising, and address key issues facing the industry, the IAB UK is launching the 'IAB Gold Standard' initiative, comprising three primary actions that media owners can take.
Initially, the Gold Standard has three fundamental aims:
Reduce ad fraud by implementing the ads.txt initiative on all sites carrying ads

Improve the digital advertising experience by adhering to LEAN principles, the Coalition for Better Advertising standards, and never using the 12 'bad' ads

Increase brand safety by working with JICWEBS with a view to becoming certified or maintaining certification
ExchangeWire spoke to some of the digital advertising industry's top thought leaders about what the latest report means.
The changes should be welcomed by the industry, and need to be implemented as soon as possible, according to Joy Dean, director, partnerships and platform sales, Widespace: "While it's all our responsibility, it's brilliant that the IAB has tasked itself with leading the charge in cleaning up online advertising. It will be equally as important to ensure media owners understand the benefits of working with partners who value the IAB's Gold Standard initiative and are making changes themselves, regardless of whether they have been asked to. By taking further steps to clean-up the quality of advertising on their sites, and looking beyond the short term revenue win and considering the long term loss for the overall industry, we will then start to see real change. We need to grow up, take responsibility for our actions as an industry, and stop making excuses. The IAB, as a byproduct, is sounding the alarms and shining a light on the changes we must all adhere to not tomorrow, but TODAY!"
An achievable goal
Andrew Morsy, MD UK, Sizmek, highlights that there's no excuse for advertisers not to implement these standards, given they are all achievable: "We applaud the IAB for launching a much-needed scheme to raise the quality of digital advertising. At Sizmek, we try and lead by example, and do all we can to deliver meaningful, personalised experiences that are brand-safe and protected from fraud. While it's frustrating that, as an industry, we are not yet achieving the highest standards across the board, the launch of this initiative will hopefully highlight to advertisers how important this issue is to us. Every action on the IAB's Gold Standards is achievable and advertisers need to take responsibility for ensuring they are fully implemented."
How will alternative inventories be standardised?
Farzad Jamal, GM UK & SVP, global demand partnerships, Mozoo, also commends the standard, as well as questioning how tools such as AI and VR will fit into the initiative: "Having contributed our own thoughts to the IAB on the issues of ad fraud in the industry, it's refreshing to see action where it is needed most. Bringing together all of the great initiatives out there to tackle the challenges of fraud, brand safety, and the overall digital advertising experience under one overarching standard is a commendable goal, and we urge the wider industry to get behind it.
"It will be interesting to see how these standards evolve to take into account advertising mediums and tools that are yet to be fully exploited such as in-app, AI, and VR. Delivering brilliant, brand-safe ads, and an exciting experience, needs to be the aim for every campaign on every device."
This is a sentiment echoed by Christophe Collet, CEO and founder, S4M, who says app inventories must be central to any initiative: "It's encouraging to see the industry coming together to support the IAB UK's Golden Standard initiative. 2017 has been a pivotal moment for digital advertising, with fraud and brand safety being highly debated issues. While this initiative is welcomed, we cannot forget that the majority of time consumers spend online is on mobile; so the ads.txt initiative, for example, needs to also consider app inventories, which it currently does not. The next step would be for the app bundle ID to become part of a prerequisite in the ads.txt file to ensure that we are fully addressing the mobile channel. An impactful combination of technology and human efforts can truly help the industry achieve a fraud-free and brand-safe environment."
Google & Facebook on board
The commitment of Google and Facebook to the Gold Standard is a particular cause for optimism.
Chris Dobson, CEO, The Exchange Lab, says that "There's no doubt that obligatory best practice is required across the digital advertising industry. We need to work together to put a stop to irritating and irresponsible advertising, and that includes ensuring brand safety, and combatting ad fraud. Fraud alone is set to cost the ad industry in excess of USD$16bn (£12bn) this year, rising to USD$39bn (£30bn) by 2020, if we don't get a grip on it now. If advertisers needed an impetus to get behind the IAB's initiative, then this is it.
"What's promising, is Google and Facebook's commitment to implement the Gold Standards as the largest players. This positive move from the top will hopefully see other companies follow suit. All industry players are individually responsible for raising standards and need to be held to account where this doesn't happen."
Emma Newman, country manager, UK, Pubmatic, notes that Google and Facebook's involvement shows the levels of accountability necessary in the industry: "Transparency is the topic of the moment – everyone's talking about it, but who's actually doing something about it? The demand for transparency amongst some of the world's biggest advertisers is changing this. The IAB plays a strongly influential role in the UK market, so the Gold Standard offers a way of putting transparency into practice.
"The involvement of Facebook and Google, two industry players not traditionally known for opening up to third-party verification, highlights that the era of accountability is upon us. Initiatives like this only help to raise the bar of our industry. Rather than placing the blame on the bad actors, we need to highlight all the companies that are getting transparency right and all the best practices we could learn from them. Sharing insights, strategies, and new technologies is one step closer to getting it right.
"Whilst standards and verification are a good thing, their impact is potentially being hampered by the sheer number of organisations playing in this space – JICWEBS, TAG, and MRC – to name a few. This fragmentation leads to more confusion (and, potentially, cost) and raises the question, 'If I follow one standard, but my client another, who is right?' The IAB's initiative is a way of creating a universal standard to which everyone must adhere."
Anant Joshi, country manager, UK and Ireland, Meetrics, agrees that Facebook and Google's participation is key, but still notes Amazon has not yet committed to the standard:"The biggest obstacle to sorting out the issues facing online advertising is the widespread adoption of the numerous initiatives being put out by an increasing array of industry bodies. These are all having an impact, but to get anywhere near eliminating them it needs everyone in the chain doing their bit – which simply isn't happening. For example, the excellent brand safety certification scheme (DTSG) from JICWEBS should rightly be proud of the 45 certifications, but the digital advertising Lumascape alone shows at least 300 companies in the space, excluding the hundreds of mainstream publishers.
"That's why I'm particularly encouraged by the fact that 23 of the IAB's 24 board member companies (come on Amazon, we're waiting for you) have said they're committing to the three actions, particularly Google and Facebook, who've been a bit slow at getting on board with industry initiatives. Having said that, Facebook has opened up in allowing verification companies, including Meetrics, to validate display and video ad viewability on Facebook and Instagram globally. The duopoly alone is perhaps the single most encouraging aspect of the news and, hopefully, should lead to the longer tail outside the board member companies following suit.
"My only slight wobble is the 'small print', in that the deadline for committing won't be announced for a few weeks and we all dearly hope that the timeframe given is dictated in weeks rather than months. However, it's certainly two thumbs up for the IAB and their board on this one."
A step in the right direction...
Dale Lovell, chief digital officer & UK managing director, ADYOULIKE, feels that the Gold Standard is necessary in a time of ad fraud and transparency issues: "In my view, the IAB Gold Standard will ensure, in an age of ad fraud and transparency concerns for brands, that digital advertising is regulated in line with the fast-changing developments of our industry.
"Also, as a pioneer of native advertising, this is really positive news for our ad format. This new standard comes into force at a time when native ads are already seen as less intrusive, better-performing and, undoubtedly, in my mind, this is another example of why native is set to become the de facto digital ad format of the future.
"Overall we, and many marketers, see this as a sign of significant progression in the industry and one that will encourage continual growth and sustainability for digital advertising."
Andy Evans, CMO at Sovrn, also feels that this move is a big step towards building trust in the industry: "A healthy internet is one that delivers a quality uncluttered experience for readers and helps digital buyers have trust in the audiences and content they are buying against. This initiative is an excellent step forward, and as a company that not only ticks all the boxes recommended by this initiative (and many more) we applaud this step forward. We encourage all our peers to get audited and follow these steps, as well as all other industry initiatives that support a better web."
...but there's more to be done
Despite the positive step represented by the Gold Standard initiative, there is still more to be done when it comes to improving the online advertising ecosystem. Nick Welch, VP business development UK and Northern Europe, ADmantX, says: "Any initiative that is created to improve the delivery of advertising has to be welcomed, and the IAB's Gold Standard aims to do just this. The focus on independent certification is reassuring, and as a provider of contextual brand-safety solutions for both the buy and sell side that is working towards JICWEBS accreditation, we fully support it.   
"The very nature of digital media is that – unlike traditional media – it's in the hands of consumers every minute of every day. The digital advertising industry must respect this privilege, and commit to delivering engaging, and ultimately safe, experiences for both consumers and advertisers. All parties within the digital ecosystem must work to balance the need for a fun user experience that is safe and profitable for brands. Only by moving away from legacy technologies like keywords – instead, delivering contextually brand-safe experiences through Natural Language Processing – can we commit to the necessary improvements within the digital ad tech industry."
Clean advertising is something which, even with the new initiative, the whole industry needs to strive towards, according to Justin Taylor, UK MD, Teads: "We're excited to see the latest commitment from the IAB to improving standards of digital advertising. But, while this is a good first step, we believe there's much more to be done to clean up digital advertising across the industry.
"Guarantees of transparency, brand safety, and fraud-free environments should be the standard for everyone if we're going to maintain trust in digital advertising. For brands and agencies, this means having transparency and verification on ad buys: if it's not viewed, the advertiser shouldn't pay. For consumers, this means seeing nonintrusive, quality creative. For publishers, it's having access to high-yield video inventory and global brand advertisers, with the right tools to prevent fraud.
"The Gold Standard is a step in the right direction, but clean advertising is something that the whole industry should be getting behind."
Meanwhile, Ben Barokas, CEO and co-founder, Sourcepoint, feels that publishers need to view the Gold Standard as the first step to better reaching audiences: "The IAB's Gold Standard coalition marks a positive step forward within advertising to establish a sustainable digital ecosystem. However, publishers must consider this industry initiative as part of a wider strategy to reach and engage audiences.
"While cleaning up ad formats may lead to a more appealing user experience – and is something I actively support – exploring alternative means of compensation should also also be an integral part of a publisher's strategy. Providing digital publishers with guidance to improve their advertising experience, offered alongside the choice of other options, like direct payments or subscription packages, will help move us towards a sustainable future."
Ad FraudFacebookGoogleTransparency