Can Mobile Movement Data Truly Drive Advertising Efficiency?
by Sonja Kroll on 10th Jan 2018 in News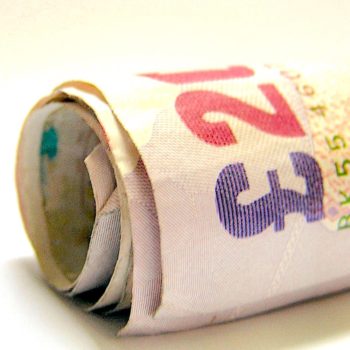 In this exclusive piece for ExchangeWire, Alex Wright, head of insights, Blis, explores the relationship between data and efficiency and how this differs from the relationship between data and increased spend. 
Retail marketing teams in the UK are engaged in a pitched battle for consumers' attention. According to eMarketer, retailers are the UK's biggest digital advertising spenders, accounting for 12.4% of total spend in 2017, or £1.04bn. In 2018 they'll spend even more.
More than two-thirds of that spend was in mobile, which is not surprising given that in the UK adults will spend 1 hour 59 minutes a day on their smartphone, and 43% of brand discovery is a result of online ads. No one can argue that targeting shoppers while they're out and about isn't a sound strategy, but simply upping a budget in the hope of delivering greater returns is not the solution. Marketers are under pressure to show ROI for their ad spend, and they'd have an easier time of it if they had more visibility on consumers' offline behaviour as they move around the physical competitive landscape.
Collecting mobile data as consumers move from one location to the next may be the key to gaining these behavioural insights. To test this theory, Blis has created its own data set that overlays device ID, long/lat, and timestamp data, which can merge with a range of first- and third-party demographic and behavioural data, including devices that were (or were not) exposed to mobile ads.
Our goal was to assess in-store behaviour amongst groups of users across multiple location types and brands, which we did by comparing how consumers in seven countries behaved as they visited four leading international retail brands: H&M, Victoria's Secret, Zara, and Topshop.
We used this data in a variety of ways to glean insights. For instance, we looked at mobile activity per unique consumer – a metric we called 'Session Index' (SI) – where mobile activity represents any app or web interaction and unique consumers are the number of unique devices seen in-store. Put another way, Session Index measures levels of mobile activity while consumers are in a store. This is an interesting metric for a variety of reasons: most obviously that marketers can benefit from a direct channel to the consumer in order to reach and engage him or her while in-store. By tracking the number of advertising bids requested by a device, Session Index represents the extent to which that opportunity exists. The higher the Session Index, the greater the opportunity to reach the shopper on their mobile in-store.
And because Session Index is based on a set of unique devices present in a given retail outlet at a particular point of time, marketers have the opportunity to learn more about the owners of those devices. For instance, we can overlay additional demographic data, such as age and gender, to determine the types of consumers who interact with their mobile phones while in-store. Thus, understanding which demographics exhibit the highest Session Index allows marketers to create messages tailored to these segments.
Case in point, we learned that there is a strong correlation between heavy mobile usage and a keen interest in fashion. We also learned that younger female shoppers exhibited an average Session Index twice as high as their male counterparts. Interestingly, that behaviour switches with age, as Generation X men demonstrate the highest Session Index of all age and gender groups.
Session Index was even more interesting when we compared consumer behaviour across the brands. For example, H&M had the highest footfall, but the lowest SI, suggesting that many more consumers visited the outlet (compared to Topshop) but spent the least amount of time there, or simply use their mobile less. Extrapolating on that data, one could suggest that H&M benefits from proximity to competitive outlets that are consumer destinations, and the right H&M mobile ad could lure them in.
Consider how useful these insights are to a marketer. By targeting based on a combination of demographic, location, and Session Index, retail marketers can customise messages, offers, and promos to each demographic. They can focus their efforts on those shoppers who will be most receptive to their messages, creating an holistic online and offline in-store experience. And, thanks to the consumer being on-site – in proximity to product and point of sale – there's an improved chance to maximise ROI of media spend.
DataMeasurementMedia SpendTargetingTechnology