2018: The Year of Intelligent Marketing
by Romany Reagan on 26th Jan 2018 in News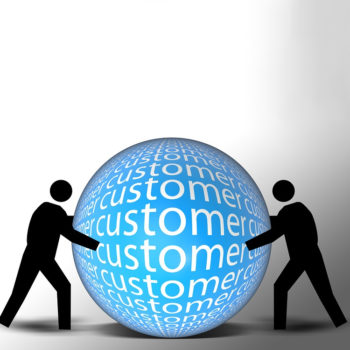 To remain competitive in a crowded marketplace, and ensure sustainable growth, many businesses are focusing on becoming more customer-centric and less product-centric. The old adage of the customer being king has never been more true. At the core of this approach lies the customer journey – the realm of digital marketing, sales, and customer experience teams. The customer journey, crucial for engagement, conversion, and retention, is shaped by data and supporting technology; but, as Anoma van Eeden (pictured below), CMO, Relay42, discusses here, the fragmentation of this data and misalignment of technology is one of the key challenges for these organisations.
Many companies are taking the necessary steps to get this customer-centricity right – using personalisation as a key tool. In addition, there's the realisation that success also depends on having a single customer view that must be aligned across channels. Going into 2018, this remains an important, ongoing endeavour. But the landscape is also being shaped by changes in the market and advancements in technology that could have a resounding impact on the customer journey and a brand's approach to it.
We've identified three topical areas that apply across verticals where marketing can look to add value to their efforts in 2018, and beyond:
Everyone's talking about it: AI
Artificial intelligence (AI) – or, in particular, 'machine learning' – is being talked about in all corners of marketing… and beyond. But making it a reality will ultimately come down to developing customised, industry-specific algorithms to ensure marketers can maximise its potential by delivering the next level of personalisation. Overall, AI helps brands recognise patterns, learn from them, understand behaviours, and apply lessons learnt to processes and outputs. For marketing, this means true personalisation and relevance, making the entire approach far more customer-centric. In addition, orchestration becomes more effective in terms of relevance, timing, and channel. This largely depends on accurate, clean data; but it needs to be used with industry-specific insights to ensure its effectiveness.
The future is visual
2018 could see a surge of more visual communication. Digital marketing has been the mainstay of many brands for a long time. And, yes, it's being complemented with text messages, digital advertising, apps, social media, and even in-store messaging that is personalised and targeted. But, in 2018, video will be used more and more, and it will be used everywhere – not just with the inclusion of more gifs and short videos into email content, digital adverts, social media, and apps, but as a channel on its own, such as YouTube. Just think of the ways in which YouTube has helped organisations monetise their content by providing them a dedicated, branded channel to reach their target audience.
In addition, 2018 just may be the time when augmented reality (AR) finally makes its mark. It's been around for some time, but it's never quite reached the levels of adoption and innovation that we've all been hoping for. At the moment, we can see its potential (just think of the Halifax homefinder app that enables users to access data on houses that are for sale as they walk past them). But brands need to seize this opportunity and provide consumers with a new channel to boost engagement and contribute to the improvement of the overall customer experience. However, it needs to make sense in the customer journey – based on intent data, behaviour, and other channel insights – and not merely adopted for the sake of it. Of course personalisation and the use of data will also be critical here in ensuring you're actually delivering what your customers want and need, based on what you know about them. And, importantly, this needs to fit into your marketing strategy and not be used in isolation.
The impact of IoT
While there's much hype around the Internet of Things (IoT), talk of fridges that will order groceries for you and smart mirrors that can act as a personal assistant, are perhaps the most extreme of examples. However, as more devices are added to networks as IoT develops, more data will be generated. This represents an opportunity for marketers because this data can be fed into their AI platforms to improve algorithms and better understand customer behaviour. These additional channels will certainly expand in 2018 and marketers need to ensure they have the technology at their disposal to fully take advantage of them.
The future: Intelligent orchestration
Whatever 2018 brings in terms of digital marketing efforts, the customer experience remains the highest priority. In today's fast-paced world, where consumers are exposed to so much information from brands, through so many touchpoints, getting that competitive edge will be increasingly important. And whether that comes from more effective use of personalisation or the innovative use of new technologies – or better yet, a combination of both to bolster engagement – it will be an interesting year. But, importantly, whatever methods they use or trends they consider, for brands, 2018 should be about preparing for the future by unifying the data they have in a way that enables them to orchestrate outreach and build sustainable customer relationships.
Artificial IntelligenceCross-ChannelCross-DeviceIoT