What's in Store for Ad Tech This Year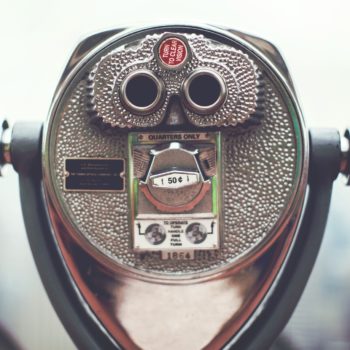 Ad tech and advertising are always changing; and there's a lot to look forward to as we move ahead this year. Writing exclusively for ExchangeWire, Eric Wheeler (pictured below), CEO, 33Across, talks about what will be changing in the industry with the adoption of ads.txt and GDPR, and what publishers will be facing next.
Now that the digital advertising industry has kicked into high gear for 2018, we're seeing many emerging themes from last year taking centre stage. These include more coordinated efforts to clean up the digital supply chain, the evolution of consumer privacy legislation in Europe, and the duopoly continuing to upend content discovery.
But what does it all mean for those of us immersed in the advertising technology ecosystem and how will these influences play out in the coming months? Based on conversations with industry leaders, partners, publishers, and advertisers, this is what's in store for ad tech this year.
Ads.txt adoption will rapidly increase, therefore cleaning up the supply chain
The ads.txt initiative, introduced by the IAB Tech Lab, is part of a broader effort to
eliminate the ability to profit from counterfeit inventory. Essentially, ads.txt provides a mechanism to enable content owners to declare who is authorised to sell their inventory.
While adoption of ads.txt has been steadily rising, this year it will dramatically increase thanks in large part to Google's adoption of ads.txt to block purchases of unauthorised inventory identified. Since making this move, inventory prices in Google's ad exchange are rising, and the company says its due to ads.txt, according to The Wall Street Journal.
Additional benefits of ads.txt are that it helps media buyers avoid illegitimate sellers and the entire industry benefits from thwarting the unauthorised reselling of ad inventory. To accelerate these benefits, the industry needs to work more closely with the IAB and collectively come together to advance the widespread adoption of ads.txt.
GDPR puts consumers back in the driver's seat, creates demand for DPOs
On 25 May of this year, the European General Data Protection Regulation (GDPR) will go into effect. GDPR was created to provide online users with greater protection and privacy of their personal data. Organisations that violate GDPR will be liable to non-compliance fines of up to 4% of global revenue. It's important for publishers to also understand they could face shared liability and incur penalties for working with third parties that aren't GDPR-compliant.
While the GDPR is an EU mandate, it has a global impact. Yet many publishers aren't prepared, and recent research from MediaPro shows that more than half of US-based employees have never heard of GDPR. Publishers around the globe should be prepared when a European IP address is detected on their site. Along with this, they need to be vigilant with tech partners about their use of data and compliance efforts.
As we get closer to the GDPR deadline, we'll likely see a spike in demand for Data Protection Officers (DPO) with global expertise in ensuring compliance integrity and the security of data.
Facebook pivots newsfeed – drives publishers to diversify on other platforms
To address the fake news issue, Facebook recently moved to prioritise user's postings over news. Adding to this change, the social media giant is relying more heavily on users to discern what's relevant and real news. Understandably, this shift sent a wave of panic through the ad tech community.
Seeing major shifts from the industry's dominant players (Facebook, Google's daily algorithm changes, etc.) isn't out of the ordinary. In response to Facebook's latest news, we'll see greater diversification as publishers flock to different platforms like Google, Apple News, and content marketplaces for the syndication and distribution of various forms of content, especially video. There will be a significant upside for publishers that are flexible and nimble to move with the tide.
What it all means
There is a possibility of some major shakeups in the industry this year. We'll see ads.txt help to out the bad guys, GDPR provides audiences with added assurance that inspires them to engage more, and an evolution of sorts stemming from Facebook's latest moves.
For publishers to fully monetise their sites, they'll need to be even more strategic and transparent as they build their audiences and align with the right partners. That's a tall order.
One major way to fulfil it is to ensure that ads on publishers' sites truly deliver results. However, current research shows that only 9% of ad impressions get looked at for more than one second; yet the longer an ad is in view, the higher it performs. Publishers that are savvy about the three big trends impacting the market, and focus on time-in-view and viewability of ads, will be best positioned for success as these market shifts bring change once again to the ad tech ecosystem.