How to Make Friends & Influence People
by Sonja Kroll on 14th Feb 2018 in News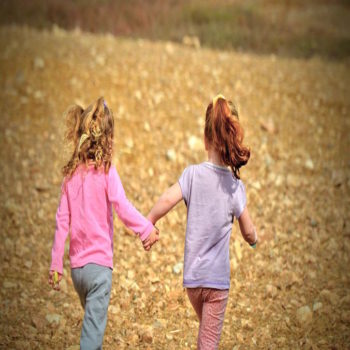 Building strong relationships is always beneficial, and what better day to celebrate than the Random Acts of Kindness Day on 17 February? But before you cross the office to give your MD an unsolicited bear hug, a word of caution: relationships take time. Good things come to those who put in the work and wait, recommends Amy Fox, Head of Product, Blis, in this exclusive piece for RetailTechNews.
Customer relationships take time to build and nurture. It requires marketers to constantly improve their understanding of their target audience. But that isn't the only relationship marketers should be investing in.
As important as customer relationships are their ad tech providers' data partnerships. Companies with strong data partnerships can open up new worlds of opportunity to brands by providing new audience insights and ways to reach them – which is, on the whole, much more effective than suddenly lunging at an unsuspecting colleague.
Let's take a closer look at how making friends can help influence people.
Location is context
Relationships are often based on where they began: new friends from travelling, old friends from school, work colleagues, workout buddies… Location is context, which is why it's audience profiling's best friend.
In the Venn diagram of marketing, location data is at the core of building new audiences because it says so much about them. This then dovetails with other data from other places, such as social media, OOH, beacons, and point of sale, to offer detailed insights into – and novel ways to reach – new audiences.
Now, it's time to look at how you can meet some new friends.
Choose your moment
Twitterstorms happen as the result of events in a certain place at a certain time in the real world. So, whether it's an election result, a football final, or just some freak weather, location data and keyword tracking can create compelling, localised campaigns relevant to what people are talking about on social media in real time. They demand attention by being of the moment and of interest to many.
If it unexpectedly starts snowing in London in late February, people are going to be talking about it online. Brands can tap into that conversation, such as by reminding them of the winter warmers on the menu at a local restaurant that can offer delicious respite from the cold snap.
Connect the dots
The value of OOH has always been difficult to measure, especially in comparison to digital and mobile. But by approaching OOH and mobile together, it is possible to realise this untapped potential – because location data tells marketers when and where audiences engage with billboards.
Geofencing connects the dots between OOH campaigns and the audiences who see them, thereby linking real world and digital behaviour and movement. With location data, OOH no longer has to be a static, isolated channel; instead, it can be fully integrated into mobile campaigns.
But if you're hurrying to work in the morning, your mind is unlikely to dwell for long on the billboard you've just passed. No problem – the anonymous device IDs of busy audiences who pass by it can be used to retarget them later when they are relaxing at home and likely more receptive to advertising.
Follow the footsteps
Beacon technology provides an additional layer of precision to location data, such as revealing how long a consumer spends in a shop, or even an aisle within that shop. These insights can be linked with online activity for a fuller picture of how that particular consumer arrived in that aisle.
Beacons can help brands create campaigns that deliver hyper-relevant, localised messaging when a consumer enters the specific aisle of a shop where their product is stocked. Such personalised interactions on the ground can help seal the deal for FMCG companies that need to stand out from the crowd when a consumer is choosing between them and a similar brand. Savvy marketers could even offer a discount to consumers in-store who are cheekily browsing for better deals online.
Close the loop
The path to purchase is more fragmented than ever before, leaving marketers struggling to follow each step in the customer journey. As a result, proving ROI is an increasingly difficult game to play. But one way to ensure accurate attribution is through point-of-sale data.
For FMCG companies and retailers, point-of-sale data can help brands paint a picture of how digital campaigns have affected in-store sales, and make better-informed marketing decisions in the future. This, combined with location insights, can demonstrate the relationship between footfall and sales.
For instance, a sportswear boutique could enlist the help of a POS company to identify its underperforming stores. Location data could then identify and target devices near those stores to increase footfall and conversions. Finally, POS data could help assess the effectiveness of the campaign by tallying up sales.
The quality of brands' relationships with their customers is paramount – that much everyone knows. But what people don't talk about enough is how the quality of customer relationships is the direct result of a different relationship: that between ad tech providers and their data partners. These are the kinds of collaborations that can strengthen any campaign and maximise those ever-shrinking ad budgets.
Relationships are a lot of work, and there aren't any shortcuts. Just like those precious Friday night date nights, it is important to put aside time to check in with your customers. Know where they are and what they're doing, because that is the only way to stay relevant in the long term. After all, it's a marathon, not a sprint.