Rebrand With a New CDP: Q&A with Sigvart Voss Eriksen, Tapad
by Sonja Kroll on 20th Feb 2018 in News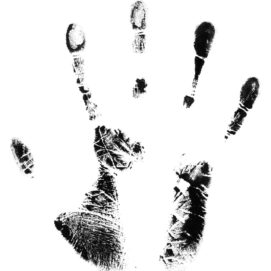 Martech provider Tapad is launching its new customer data platform as we speak. ExchangeWire speaks with Sigvart Voss Eriksen, CEO, Tapad about the importance of personalisation for marketing, and gets the lowdown on the new CDP.
ExchangeWire: Why is Tapad moving towards an identity-driven marketing future?
Sigvart Voss Eriksen: Today's modern marketer is constantly striving to build meaningful relationships with vast audiences of consumers who all behave differently, use different devices, and who increasingly expect personalised communications as standard. However, we've realised that for marketers to accomplish this kind of personalisation at scale, they need to have a strong grasp of consumer identity. Identity goes beyond just knowing a consumer's age or hometown, but takes into account far broader contextual data to provide a true persona, such as what device they prefer, making it fundamental to true personalisation. This is why we are making it our mission to reinvent the way marketers personalise and deliver content to consumers by providing best-in-class identity solutions – starting with our new platform, the Tapad CDP.
What are the key product capabilities and how do they differ from competitors?
The Tapad CDP is a platform purpose-built to help marketers better connect and engage with both new and existing customers. The new offering, which makes marketers' first-party data actionable against The Tapad Graph, amplifies their data with new consumer insights, letting them project customer data onto prospects. With this enriched view of consumers, marketers can build high-performing segments for acquisition, cross-sell, upsell, and churn-prevention to increase the size and revenue of their customer base. The Tapad CDP also provides a unified customer view powered by the Tapad Graph, consolidation of all customer data and insights, reach extension across your customer base, access to new prospects in your markets, Tapad's proprietary consumer insights, as well as projection of your first-party data onto prospects and baked-in third-party data via The Tapad Graph and industry-tailored, privacy-safe onboarding.
Any data to back it up?
The effectiveness of the Tapad CDP to drive new customer acquisition has, in fact, already been realised across the globe by several subsidiaries of parent company, Telenor. In both Southeast Asia and Europe, Telenor reached customers outside of its network and increased conversions, all with a decrease in CPA.
For example, a Telenor Group subsidiary in the Nordics used the Tapad CDP to maximise new customer acquisition and achieve a 34% lower cost per acquisition (CPA). Telenor subsidiaries in southeast Asia realised similar success, with one subsidiary achieving a 75% lower CPA and another achieving 7.7x ROI.
Is the Tapad CDP GDPR-compliant?
The Tapad CDP and Tapad's wider product suite are nearing GDPR compliance for May 2018, further establishing its ongoing commitment to privacy and transparency in every country in which it operates.
How is GDPR going to affect the industry come May?
GDPR is calling for companies to set a new standard for privacy, and we will see improvements across the industry as a result. Brands around the world will look to GDPR compliance as an indicator of a company's commitment to privacy; and at Tapad, we see this as an opportunity to renew consumer trust and further prove our dedication to privacy.