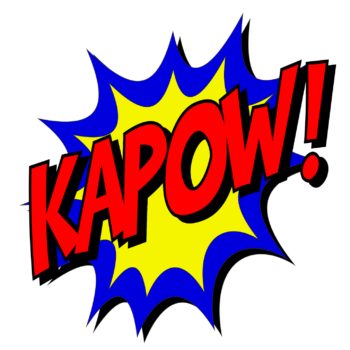 The subject of ad blocking may have enjoyed a media hiatus recently, as issues such as brand safety take centre stage. However, explains Ivan Ivanov, COO, PubGalaxy, writing exclusively for ExchangeWire, it's still a large-scale problem for publishers and he regularly hears how ad blocking continues to impact PubGalaxy's clients' revenues.
Just over a fifth of internet users in the UK have an ad blocker installed, but these tend to be those who access the internet most frequently, meaning almost two-fifths of page views have blocked ads. According to the AOP, larger publishers are each taking an annual hit of up to £2m as a result of ad blocking, with the average loss across all UK publishers equalling around £500,000 a year.
So, what options are open to publishers in tackling the persistent issue of ad blocking?
Focus on delivering a great user experience
If there is one good thing to stem from the rise of ad blocking, it's that most publishers now recognise the need to deliver a great user experience through appropriate ad formats. When they originally emerged, ad blocking solutions were deemed a blunt instrument used to obstruct any type of advertising; but as they evolve ad blockers are increasingly allowing certain formats that don't negatively impact the user experience.
For instance, the new default ad blocker in Google Chrome will only remove ads from sites that have violated the standards of the Coalition for Better Ads for 30 days. Even Adblock Plus – whose controversial and very strict Acceptable Ads policy precludes most formats, including all rich-media ads and pre-roll video – is reviewing its perspective, with management of the Acceptable Ads initiative transferred to an independent committee last year.
Publishers should acquaint themselves with the Coalition for Better Ads standards and keep the ad experiences that breach them – including pop-up ads, auto-playing video ads with sound, and prestitial ads with countdowns – away from their websites. By avoiding the ads users find intrusive and annoying, and embracing more engaging formats, publishers increase their chances of ads getting through the blockers, while also delivering a positive experience that prevents visitors seeking solace in ad blockers in the first place.
Improving the user experience must be a priority across the entire web. After all, a single poor experience that leads to a user installing an ad blocker could have a detrimental impact on every other website that user visits.
In pursuit of a better user experience, many publishers have explored native advertising, which isn't filtered out by ad blockers and should adapt seamlessly to the page and device on which it is viewed. But there are many different types of native ads and not all of them deliver the non-intrusive, high-quality experience the user craves. When using native, publishers must still pay attention to ad placement and clutter, as well as ensuring the content of native ads is relevant and appropriate to the on-page content it is served alongside.
Communicate the value exchange
As the Guardian's global revenue director Tim Gentry observes: "For publishers, ad blocking represents a clear lack of understanding from readers of their value exchange."
Since the emergence of the internet online content has been viewed as 'free', with many users simply not realising publishers' costs were covered by advertising revenue. While this situation is beginning to change, and internet users are becoming accustomed to paying for digital content such as music and video, there is still a lack of awareness of the role advertising plays in the digital ecosystem.
Some publishers have tried politely messaging their users, explaining the value exchange and asking them to whitelist their sites, but this appears to have little impact. Asking users to turn off ad blockers in exchange for an ad-light viewing experience has gained more traction, with two-thirds of Forbes' readers who had ad blocking software installed agreeing to switch it off after receiving a message.
Others, such as Business Insider, are taking a more forceful approach and restricting access to content until ad blockers are disabled. This approach can be effective and, according to the IAB, almost a quarter of users who switch off ad blockers do so because they can't access specific content. However, it does risk alienating some readers. Finally, publishers can consider offering an ad-free subscription service, with or without a paywall. While subscriptions are unlikely to bring in the same revenue as advertising, offering a paid alternative is one way to educate internet users on the costs of producing premium content and highlight the benefit to the user of the ad-supported model.
Use the right tech when necessary
When publishers are delivering a great ad experience, and communicating the value exchange to their audiences, but are still struggling to make enough revenue, there is another option open to them in the form of ad reinsertion. This technology detects whether or not an ad has been blocked and bypasses the ad blocker by masking the ad as part of the page content.
The clear benefit of this approach is that publishers can monetise their content, but this solution does not bring back lost revenue in its entirety. This is partly because advertisers will be less inclined to deliver ads to users who have explicitly said they are not interested in them, and partly because the effectiveness of these ads is difficult to track, making it hard to quantify their value. Ad reinsertion doesn't solve the issue of ad blocking, but it is one way for struggling publishers to increase revenue.
While ad blocking may have left the media spotlight, its impact on digital publishers is still very real. There's no one-size-fits-all solution; but by renewing their focus on delivering a great user experience through appropriate ad formats, increasing their efforts to communicate the value exchange to audiences, and using the right tech to monetise their content when necessary, publishers can be sure to pack a punch in the battle to beat the blockers and get their readers back onside.
Ad BlockingEMEAMonetisationPublisher