The Anatomy of the Modern Digital Advertiser: Outcomes-Based vs Enterprise
by Ciaran O'Kane on 20th Mar 2018 in News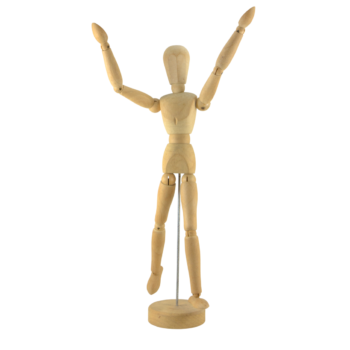 The service layer is a complicated space right now. Holding groups, consultancies, and vendors are all fighting to work directly with marketers. All are approaching it from a different angle.
Holding groups are in a forced rationalisation process, as they to try to recalibrate a convoluted model in a complicated landscape. With their big-brand clients slashing spend, and the duopoly grabbing more digital spend, their need to evolve their model is more urgent than others.
Consultancies (including auditors) seem to think they can disrupt the agency model by offering high-level consulting. How far that will get them is anyone's guess.
Fearing they will get sidelined by agencies, vendors are going directly to brands. Global tech deals wrapped in complicated service agreements are becoming the norm.
To understand the respective strategies, you need to understand the anatomy of the modern digital advertiser: outcomes-based and enterprise.
One sage observer called me out on Twitter on this recently, pointing out that this was not different from brand and performance. And he is right, to an extent, but the new definitions are more nuanced, with a bigger emphasis on the relationship with tech, data, margin, transparency, and execution.
Below, I outline the anatomy of the outcomes-based and enterprise advertiser – and where the opportunity lies for the vendor, the agency, and the consultancy.
The Outcomes-Based Advertiser
The outcomes-based advertiser is predominantly interested in results. Google and Facebook's success is based on deliverables. If it doesn't work, investment is pulled. The service layer needs to de-risk the advertiser's media investment and deliver an agreed outcome. Transparency is provided on allocation and performance of media spend. But in this scenario, margin isn't a concern.
Where is the opportunity?
The Holding Groups
They have the opportunity to win much of this business. But, as I pointed out in a recent article, it will require a pivot in the way they work with clients.
The Tech-Driven Agency
The TDA (tech-driven agency) is in a strong position to pick off advertisers in this classification. Ad nets, that are being blocked by agencies, will move from the middle to being closer to clients. Built on the back of AppNexus/IPONWEB/DBM/The Trade Desk, these optimisation specialists are poised to build a lucrative business in the outcomes-based business.
Consultancies
Consultancies don't like media – and are averse to risking their own money in delivering real-world outcomes.
The Enterprise Advertiser
The enterprise advertiser is more complicated than the outcomes-based advertiser – but given its scaled digital-buying budget, it's one you cannot ignore. The enterprise advertiser is now looking to in-house ownership of areas like tech, data, and the supply chain.
Where is the opportunity?
The Holding Groups
They have the most to lose here. Mark Pritchard and his fellow FMCG peers are looking to cut costs everywhere, as well as across in-house function. The ability to add margin is being taken away. Data, tech, and execution are all being in-housed. Agencies are fighting to keep execution and creative, and will also be working hard to own the 'consulting strategy'. This might well be a margin-heavy piece of business that will advise on execution and tech-implementation. This type of client is becoming problematic. It's likely they will lose a lot of this business – and will be left with low-margin, manual processes.
The Tech-Driven Agency
This will be a tough piece of business to win. The benefits of a high-maintenance brand do not outweigh the financial benefits. There have been too many cautionary tales, like P&G and Audience Science. My advice to TDAs here: buyer beware.
Vendors
The big opportunity for vendors here is to sell the technology. They would be advised to stay away from execution, as enterprise advertisers will be difficult to manage (see cautionary tale above).
Consultancies
The consultancies want this business, particularly the 'strategic consultancy'. With their tight C-level relationships, consultancies will likely win the majority of this business. Creative is an obvious target as well for consultancies – but they will soon see there is little money in creative.
AdvertiserAgencyConsultancyDigital Marketing