Leveraging Second-Party Data Alliances to Understand Your Audience in a Data-Compliant World
by Hugh Williams on 23rd Mar 2018 in News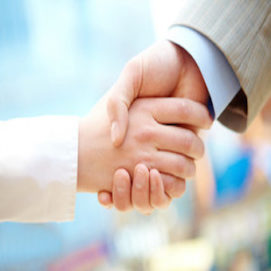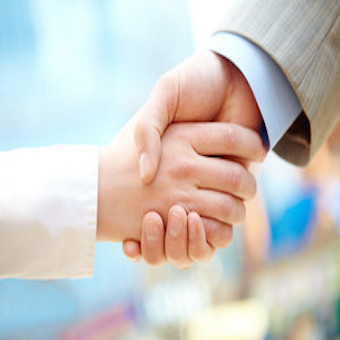 With many marketers having issues scaling their first-party data, and trouble trusting their third-party data, there is a clear gap in the market. Enter second-party data. In this piece, RetailTechNews, with the help of David Morris, director of solutions consulting, EMEA, Tealium (pictured below), will shed light on how second-party data alliances can fill this gap, as marketers prepare to manage their data under the guidelines of the GDPR, as well as examining the future for third-party data.
Second-party data alliances can take many forms, but boil down to a data-sharing agreement between manufacturer and retailer, or two non-competing retail or e-commerce brands (such flowers and greetings cards). In the face of GDPR, where brands and retailers alike will need consent from their customers around how their data is used, entering into agreements such as this, which add scale to data sets and provide additional insights, could prove crucial.
Not only can it enable retailers to compete against data-rich companies such as Amazon, but, as David Morris, director of solutions consulting, EMEA, Tealium explains: "Second-party data alliances provide retailers with trusted and reliable data beyond their own first-party data. This, in turn, provides immediate value in having a wider data set to activate acquisition and retention plans against, and at the same time keeping retailers' trust with consumers intact. There is no doubt that personalised experiences drive higher brand loyalty – which can lead to conversions – and data fuels those experiences. Finally, alliances can be relatively easy and inexpensive, from an operational technical setup, and typically don't have the cost of buying or leasing a third-party data set for each media campaign, which means it has low cost-of-use."
Are second-party data alliances the future for ensuring data integrity and compliance with GDPR?
With retailers and brands needing to be data-complaint by May, second-party data alliances could represent a way of ensuring compliance (as only compliant data will be shared), without compromising on the integrity of data models.
Morris highlights that: "Second-party data alliances are certainly part of the future. Tealium has seen a growing trend and active involvement in such alliances, which are seen as a key strategy to ensure much-needed data integrity to reliably and accurately attach consent to a person's data profile."
In addition, a brand's key focus in an alliance is on the use and management of their own first-party data. Brands that have gathered consent will begin to see greater ownership and control over their marketing. Therefore, having a first-party data strategy brings control back to the brand; and they can choose more carefully how, and if, they share this data – second-party data alliances are an example of this. One of the great outcomes of this data sharing is the benefit to user experiences. Alliances arise out of common goals and brand values that typically correspond to consumer attitudes and culture. Data sharing can benefit customers in a number of ways – from getting the best loan for a car, access to the best hotel rooms when buying a flight, or the best credit card rewards programme.
Will this change the data market as we know it?
Most retailers and brands in Europe still rely on the third-party data market. Unless you are sitting on hordes of first-party data, which few retailers other than Amazon are, then third-party data sets are crucial to scaling your data models, in order to derive meaningful insights from them. However, GDPR has raised questions around the role of the third-party data market.
Despite this, Morris outlines that "third-party data has a future, as there will always be an interest in generating more reach for brands, and first- and second-party data can only give so much insight. Sometimes, marketers need to target and talk to users that they don't know.
"One interesting trend is the use of third-party data directly from publishers (Facebook, Google, Oath, etc.) versus independent sources. The consolidation of users on these major players enables advertisers access to massive audiences they can target using the third-party data supplied within those ecosystems. This collection of (source) and usage of (target) is readily understood and trusted between the end user, publisher, and advertiser. While closed, these ecosystems actually provide a ton of transparency to end users in their understanding of what data is collected and how it is used, compared to independent sources that provide far less insight into data-collection sources, form of aggregation via probabilistic matching, and identity pools, not to mention usage and distribution of that data."
There's no doubt the third-party data market will have to evolve; and those who can't prove that the data they're providing to retailers was gained with the user's consent face a challenging time. However, for those who can prove this, there will still be a marketplace to help retailers and brands expand on their own first-party data, and the data gained through alliances.
This content was originally published in RetailTechNews.