What Programmatic In-Housing Means for the Future of the Service Layer: Q&A with Adform
by Hugh Williams on 26th Mar 2018 in News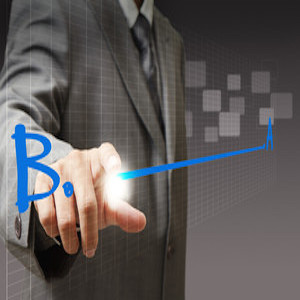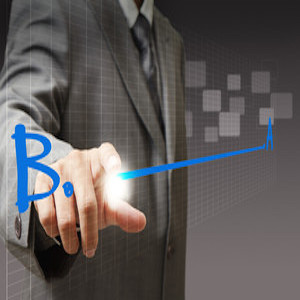 In the build up to ATS Paris, ExchangeWire speaks to Julien Gardes, vice president southern Europe, Adform, to get his thoughts on the future of the service layer, the role consultancies can play in helping advertisers, and the trend of moving programmatic in-house.
ExchangeWire: There has been a lot of talk about the end of the service layer recently. Is this being facilitated by in-housing, and is there still a need for a service layer?
Julien Gardes: There has definitely been a lot of discussion about the end of the service layer; and it all links back to the transparency issues that were plaguing the industry last year. We are certainly seeing more deals signed with advertisers, and this is an area which continues to evolve.
It is all coming from the added scrutiny placed on agencies, with advertisers demanding to know whether they're getting played. However, despite this, you can count on one hand the number of advertisers who are full in-housing their programmatic. Although advertisers want a direct contract with the tech companies, it is impossible to dismiss the agency. This is mostly because of their media buying capabilities, the workforce, and the negotiating clout they carry with publishers. In-housing part of the programmatic process, however, remains an attractive proposition, as it is an easy way to control cost.
So, will the relationship between advertiser and consultancy take the form of a strategy layer?
I think so. Consultancies are in the perfect position for this, as they are supposed to be media-agnostic. They have a good knowledge of the programmatic ecosystem, which makes them well-placed to tell advertisers what to do (or not do). There is no reason the biggest, and even some medium-sized companies, shouldn't be creating this strategy layer. However, only a couple of advertisers in France are.
This is because a lot of the advice given to advertisers at the moment is to not cut off ties with your agency, but instead to get a direct relationship with your tech vendors, and use the agency for its buying and negotiating power.
Are things starting to change in ad tech? It feels like we're moving away from focusing purely on execution, and towards data technology and marketing – are you seeing this?
I think the hype around programmatic is over. The industry has become over-complicated and, as this has happened, there has been a loss of trust and confidence. On the buy side, for example, advertisers are requiring new tech partners to be able to work with their bidding systems, CRM systems, first-party data, and analytics technology. Eventually, there is going to have to be consolidation in the industry. There are too many small companies for there not to be.
It feels like we're waiting for the next big talking point or trend in programmatic. For the last few years, there have always been big topics: header bidding, full stack, and GDPR all spring to mind. There's nothing super 'out of the box' that we're seeing at the moment.
What is the future for agencies and consultancies operating in the programmatic space?
Consultancies are going to carry on being sought out by advertisers for their advice. They have the money to hire talent from the best IT and engineering institutions, and can pay this talent double what agencies are able to. With a lot of scrutiny on media spend and ROI, advertisers are not sure whom to trust, and rely on this advice from consultancies.
Like I said, though, this doesn't mean agencies are dead. They have the size of workforce, number of advertisers, and negotiation power over publishers to remain crucial to advertisers. A consultancy cannot call a publisher and say "give me a 20% discount or I won't buy any of your inventory" – and it is this ability that means agencies are here to stay. The role of the agency will continue to come under scrutiny, as advertisers try to accurately measure ROI, and this is no bad thing.
Julien will be on stage at ATS Paris, on 28th March, to discuss whether in-housing means the end of the service layer.
AgencyATS ParisConsultancyMeasurementMedia Spend