The Power of Couponing; Millennials Turning to Online Reviews
by Hugh Williams on 5th Apr 2018 in News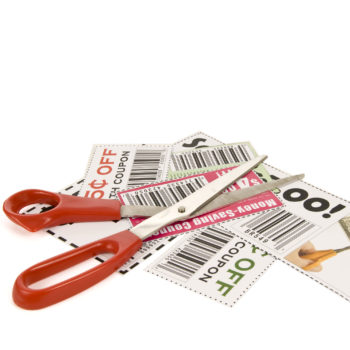 RetailTechNews' weekly roundup brings you up-to-date research findings from around the world. In this week's edition: The Power of Couponing; Millennials Turning to Online Reviews; and An Eggcellent Easter.
The power of couponing
Nearly two-fifths of US grocery shoppers have bought more than they intended because of a good deal, shows a study by Inmar. This resulted in almost the same amount buying from a brand they wouldn't have otherwise purchased from.
As expected, consumers continue to rely on a combination of coupon types for savings. More than half (55%) of those surveyed said they use both digital and paper coupons.
However, 53% of respondents expressed a desire for all coupons to be digital. What's more, 63% would increase the amount of coupons used while shopping if the offers were available online.
Despite the interest and convenience of mobile coupons, eMarketer estimates only 53.2% of the adult population will use digital coupons this year. That's an increase of just 3.3% over 2017. Although shoppers haven't made a complete switch to digital coupons, the format does affect the timeline for purchase decisions, according to the Inmar study.
Of those who rely on digital coupons while shopping, 82% redeem the offer within a week. And three in 10 apply the discount to a purchase less than 24 hours after receiving it. Still, many shoppers (43%) miss out on savings because they forget to redeem digital coupons at checkout.
To diminish missed savings, scan-and-go apps—which drew interest from 60% of respondents in Inmar's survey—may be an opportunity for retailers. The technology allows consumers to scan product SKUs, see and apply available discounts, and pay for their order without waiting in a checkout line.
Millennials turning to online reviews
Eight out of 10 millennials never buy anything without first reading a review, finds a study by BOXT. Around three in 10 only buy from websites they have used before, while an equal number only spend money on sites with trusted recommendations.
Almost half (45%) of millennials admit they prefer buying online because they can run comparisons on products and prices, with three in four stating it's "easier than going to the shops".
However, the study also finds that while half of Brits like being able to ask store staff questions, just 7% agree it is cheaper to buy in-store than online.
It also emerged nearly half of Brits will check ratings online when spending money, reading an average of six reviews. However, just 8% will ask the opinions of friends and family members, with their partner and best friend being the people they are most likely to consult.
An Eggcellent Easter
There will be a 6.4% year-over-year increase in Easter spending figures in the UK, according to research conducted by Savvy. This will bring the total spent over the long-weekend to £824m.
Over half (55%) of shoppers typically plan in advance what they'll be buying for the Easter weekend, with 39% saying they'll be trading up to purchase more expensive food and drinks for the holiday.
Alastair Lockhart, insight director at Savvy Marketing comments: "While consumer confidence continues to wobble, the outlook for Easter looks encouraging for retailers. With almost 40% of us planning to spend more this year, our research supports a wider trend towards shoppers wanting the make the most of calendar events. Discounters are well placed to win, with half of us planning to buy meal ingredients from the likes of Aldi and Lidl. While we expect premium will do well, savvy shoppers will be looking for value at every price – 74% tell us they know where they can find the best value eggs".This content was originally published in RetailTechNews.