UK Consumers to Trigger Data Privacy Requests; Multi-Device Shoppers Spend More
by Hugh Williams on 3rd May 2018 in News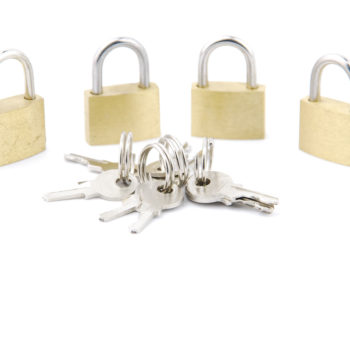 RetailTechNews' weekly roundup brings you up-to-date research findings from around the world. In this week's edition: UK Consumers to Trigger Data Privacy Requests; Multi-Device Shoppers Spend More; and UK Consumers Believe AR Influences Purchasing.
UK Consumers to Trigger Data Privacy Requests
Many organisations will be inundated with requests for personal information from UK consumers, finds a study by Veritas Technologies. Two-in-five (40%) are already planning to take advantage of their data privacy rights within six months of the new General Data Protection Regulation (GDPR).

The study shows that consumers are most likely to target the following industries with personal data requests:
- Financial services companies, including banks and insurance companies (56%)
- Social media companies (48%)
- Retailers (46%)
- Former, current, or potential employers (24%)
- Healthcare providers (21%)
The research shows that UK consumers welcome their enhanced privileges. Of those who intend to exercise their rights, two-thirds (65%) plan to request access to the personal data a company holds on them, while the majority (71%) intend to exercise their right to be forgotten under the new regulations.
A key driver for exercising their data privacy rights is increased control over personal data. Over half (56%) of respondents don't feel comfortable having personal data sit on systems that they have no control over.
The majority (79%) believe that organisations won't be able to find and/or delete all of the personal data that is held on them; and a fifth (20%) believe that businesses will only be able to deliver up to 50% of the personal data they hold.
Multi-Device Shoppers Spend More
Consumers using more than one device to make a purchase spend almost a quarter more (23%) than single-device shoppers, according to research by CJ Affiliate. In fact, multi-device shoppers who begin browsing on a smartphone spend 37% more than single-device shoppers, representing a clear opportunity for retailers.

According to the study, almost equal numbers of users start their browsing on 'mobiles' and 'desktops/laptops', before finishing on a 'desktop/laptop' device (30% and 31%, respectively) clearly showing that consumers still prefer to finish purchases with a larger display and interface. Slightly more users (48% vs 47%) start cross-device purchases on 'mobile' compared to 'desktop/laptop' devices, highlighting the smartphone's 'browsing power' in the early stages of buying.
Tablets are used less frequently than smartphones for shopping. But for marketers, they remain an important part of the cross-device story due to the high-value of orders completed on tablets. Content, search, and social publishers experience a higher share of cross-device sales that convert in the weeks after an initial engagement. For these publishers, about 38% of sales occur eight to 49 days beyond the last click.
UK Consumers Believe AR Influences Purchasing
A third (33%) of consumers believe AR would help them to narrow down choices when shopping, suggests new data from Mindshare UK and Zappar.

Increasingly, consumers are expecting products and other physical objects to contain additional layers of digital content or information. In fact, 55% want to be able to point their phone at any object and receive information about it, rising to 74% amongst those who have already experienced AR.
Working with Neuro-Insight, the study also reveals that AR experiences generate almost double (1.9x) the levels of engagement amongst consumers compared to their non-AR equivalent. Already consumers are anticipating the potential of AR smart glasses. Over a quarter (26%) of consumers would prefer to experience AR hands-free through smart glasses than through their mobile phone. While AR is currently mostly used for 'evaluation' or 'post-purchase' stages, there is great opportunity for it to facilitate direct purchase. This content was originally published in RetailTechNews.
Augmented RealityGDPRMobileTechnology