Upper vs Lower Funnel: What Native Advertising Can Do for Retail Performance
by Hugh Williams on 8th May 2018 in News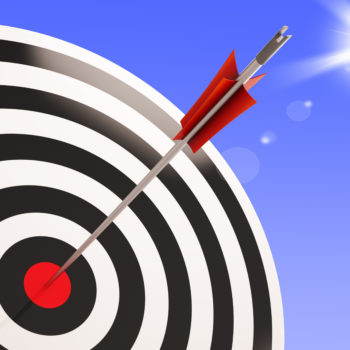 In a challenging market, where almost a fifth of retailers are issuing profit warnings, marketers need to extract maximum performance from every penny of their advertising budgets. In this piece for RetailTechNews, Ally Stuart, managing director EMEA, Sharethrough, outlines that, to achieve this, they must choose advertising techniques that not only engage consumers, but also push them to the next stage in the complex purchase path, bringing audiences a step closer to conversion.
Native advertising is becoming an intrinsic part of the marketing landscape, with a 74% increase in ad placements last year, driven by a quest for quality and brand safety. So, could native advertising provide an answer to maximising performance in a retail environment and can marketers use it to drive results across the entire shopping journey?
Native at the top of the funnel
Marketers understand the benefits of an ad format that looks, feels, and functions like natural content, matching the visual design of the web page and behaving in the context of the user's preferred online journey. Native ad placements are more visually engaging than banners and are looked at over 50% more frequently than standard display ads, while minimising disruption to the browsing experience. As a result, premium publishers are increasingly adopting native ad units to deliver a better user experience across all platforms and devices, and to lift ad revenues.  
Previously, native has been largely used for top-of-the-funnel activities, such as increasing brand awareness and affinity, and is extremely effective in helping nurture relationships with prospective customers and putting retailers front-of-mind when consumers begin to consider a purchase. But native can also increase performance at the mid and lower stages of the funnel, from consideration through to conversion.
Native as a lower-funnel tactic
Far from just a brand-awareness tool, native advertising is a purchase driver that can be effective at the interest, desire, and action stages of the shopping journey and can directly move the needle on sales. In fact, a study comparing its effectiveness to that of traditional display reveals native ads register an 18% higher lift in purchase intent than standard banner ads, with an even more pronounced difference for existing customers who have previously bought from the retailer.
Just because an ad is native doesn't mean it can't prompt a reader to make a purchase through a call to action and link to a product page, for example. With native ads achieving better response rates than more traditional lower-funnel tactics, such as standard banners and paid search, especially on mobile devices, the potential to boost sales is clear. With native advertising available to be traded programmatically, real-time data insights can be used to reach precisely targeted audiences at any point on the path to purchase and, with the formats being more measurable than ever before, retail marketers can prove that all-important ROI.  
For many retailers, digital advertising is not just about driving online purchases, but also offline sales, which are being hit hardest by the recent downturn. Native advertising provides an answer here too, as it is proven to boost traffic to physical stores by 21% and drive in-store traffic more efficiently than standard display ads, keeping ad spend to a minimum. For example, a native ad could promote a specific in-store offer, valid with a code, thereby connecting online activity with a physical store visit.
Native is well-known as a brand discovery tactic, used to bring new prospects into the sales funnel. But, if retail marketers want to make every penny of their ad spend count, they should include it in their marketing strategy at every level of the funnel. It is time to better align native with the complex, cross-channel journeys shoppers take, from awareness through to consideration and conversion, to ensure media plans deliver the performance retailers need to succeed in these challenging times.This content was originally published in RetailTechNews.
AdvertiserCreativeDataE-Commerce