Getting to Grips with Your Technology: Q&A with Mindtree
by Hugh Williams on 18th May 2018 in News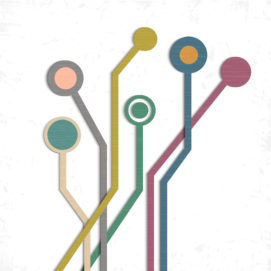 Retailers are all, in some way or another, going through digital transformation, whether this is planning for the distant future, or implementing technology today. In this piece, Anshuman Singh, GM & head of digital strategy & consulting, Mindtree, tells RetailTechNews how brands and retailers alike are continuing to get to grips with their tech.
RetailTechNews: What obstacles are stopping retailers from fully embracing digital?
Anshuman Singh: Although we are starting to see an increase in the number of retailers taking a digital approach, there is a notable barrier stopping retailers from fully embracing digital. The challenge for retailers is that they are operating on very slim profit margins. Embracing digital requires investment to move beyond the legacy IT systems. Most of these systems were deployed to service e-commerce as it existed 5-10 years ago. However, the issue now is that the upgrades are expensive and business cases are tough to make.
How do these obstacles differ to those faced by FMCG brands?
For FMCG brands, selling online, especially when it is directly to the consumer, requires a rethink of the value proposition of the product and what benefits the customer has from buying online. If FMCG brands are to fully embrace digital, and do this successfully, then they need to work out what their reworked value proposition is and many brands are still experimenting with this. For example, Nescafe uses Nespresso machines and pods, P&G uses subscription models, and Dulux uses tester-pots.
How can retailers and brands alike use data to overcome these obstacles?
As a first step, leveraging data from multiple channels – i.e. online, on mobile, and in-store – allows retailers to obtain a better understanding of customer triggers with additional insights. These include the path to purchase and sensitivity to fluctuations in pricing or changes in display. Secondly, possessing an innate understanding of consumers and making use of relevant data across the multitude of digital channels and leveraging data-management platforms (DMP) will enable retailers and brands to offer a personalised customer approach. Thirdly, using real-time data exchanges (e.g. product information) with retail partners can help you turbocharge your e-commerce on partner sites. Lastly, leveraging new kinds of data and insights, such as video analytics, can transform shopping experiences.
How do both ensure they are making the most of the data available to them?
The world has become increasingly connected and, as a result, we have become inundated with staggering amounts of data. For retailers, getting data monetisation right is no easy feat. Retailers need to be able to make sense of their customers' data; and the simplest way to do this is to use a sandbox that can help you create a hypothesis, analyse the data, and to decide if it is useful or not.
Furthermore, if retailers want to become data-driven organisations, then they need to have a concrete data-acquisition strategy in place. Companies such as Google approach data in a comprehensive manner – asking customers the right questions to get the information they need to offer a tailored experience to their customers. In order to make sense of their data, retailers need to follow in the footsteps of the data-driven organisations and take a proactive approach to data. Smaller retailers and startups can also partner with companies such as Tesco and Amazon, using their tools and expertise to make sense of the data.
As brands and retailers invest more of their budgets in digital, what happens to the role of the physical store?
Even as retailers become more digital, the importance of brick-and-mortar stores will continue. Retailers still need to invest in the high street and define what the role of the physical store is. For example, the purpose of a grocery store is to provide consumers with the items they need at short notice or to provide them with high-touch purchases. In contrast, for cosmetic products, the role of the store is experiential, giving customers the opportunity to try out the products before making a purchase. An electronic store is informational. Therefore, it is important for retailers to understand that not every physical store is an experience centre; however, they need to clearly characterise what the purpose of the physical store is and then design around that purpose.
This content was originally published in RetailTechNews.