The Keys to Technological Integration – Q&A with Perry Ellis International
by Hugh Williams on 4th Jun 2018 in News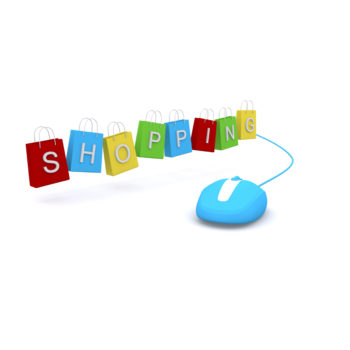 The race for technological integration in retail is well and truly on. Whether its IoT, AR, or virtual assistants, retailers are always on the lookout for exciting ways to drive consumer engagement and improve the bottom line. In this Q&A with RetailTechNews, Isaac Korn, director of innovation, Perry Ellis International (PEI), describes how his team, and others within PEI, are working with retail technologies. 
RetailTechNews: Is the role of technology in retail more important now than ever before?
Isaac Korn: Yes, technology is crucial to the success of retailers since we live in an increasingly digital world. The capabilities are endless – whether it's utilising social media to engage with consumers, implementing software to streamline internal processes, rolling out products in the IoT category, and more. At PEI, we're utilising technology across all divisions of the company and are constantly looking for new ways to streamline our processes and increase efficiency.
How can technology in retail help drive customer engagement?
As consumers continue to have more options when it comes to brands and ways to purchase products, providing a high-quality customer experience online and in-person is crucial in driving customer engagement. It's important that brands are omnipresent, meaning in-store and online, and, ideally, brick-and-mortar locations will have some sort of tech integration or help consumers have a seamless in-store/online experience.
Before virtual assistants really blew up, the Perry Ellis brand exclusively developed a program for Amazon Alexa, a first-of-its-kind personal stylist that gives on-demand fashion advice and allowed users to shop various looks. As technology continues to evolve, and retailers tap into more consumer data, we'll be able to create personal, customisable, and convenient experiences.
What sort of technologies are going to be most important for retailers going forward?
I expect a major priority will be integrating technology that helps consumers connect and interact with the brand. Keeping an open line of communication with your customer base and being able to deliver personalised experiences and products is instrumental in increasing brand loyalty and driving sales.
Some things I'm working on include the integration of different technologies to further streamline internal processes and improve clients' in-store and online experiences. We're also placing significant resources in improving communication with our customer base, as well as improving how we identify and predict new trends.
Why are some retailers struggling to successfully integrate technology with their business models?
Without a clear vision and set goals, discovering new technology and navigating the expansive market can be incredibly overwhelming. To alleviate the challenges, companies should develop a plan with specific goals, which will then help them narrow in and start introducing new technologies.
Additionally, established companies typically have set procedures in place, which can often lead to pushback regarding the initial learning curve. However, this often dissipates as soon as team members see the benefits and how much easier their lives are with new software and programs.
Within my own role, a great example of this is our new 3D design/sample software. Shortly after implementation, our design teams saw a huge increase in efficiency and the apprehension was completely gone. That open-mindedness has spread to other departments, so they'll have confidence when we present and implement new technologies and software.
What does the increasing prevalence of technology mean for the future of the high street?
With the increasing prevalence of technology, brands should focus on being omnipresent. It's important now more than ever to excel in all arenas (physical stores, social media, and online) and integrate digital aspects into physical spaces. Because products are easily accessible online, retailers across industries need to engage the consumer in new and unique ways. Elevating consumer experiences with activations is also an effective way to incentivise consumers to physically come into the store – driving foot traffic and sales. One way we did this at PEI was creating a barbershop pop-up across some of our Original Penguin stores, which drove social interaction as well as in-store attendance and purchases.
This content was originally published in RetailTechNews.
E-CommerceIn-storeLoyaltyOmnichannelPersonalisationTechnologyWebsite