Playable Ads Need Emphasis on Creative & Technical Design: Q&A with Jeff Marshall, CrossInstall
by Lindsay Rowntree on 5th Jun 2018 in News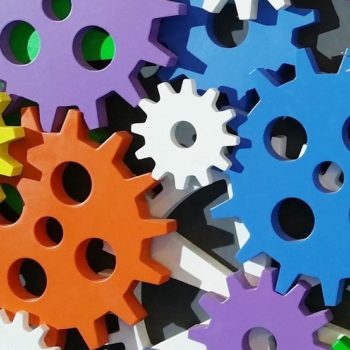 Arguably, one of the most crucial aspects of performance advertising for in-app gaming is creative. From leveraging the correct ad format – depending on your user acquisition, retention, and reactivation strategies – to multivariate testing of creative across those different target segments, gaming developers need to place a lot of importance on creative output. TheGamingEconomy speaks exclusively with Jeff Marshall (pictured below), CEO, CrossInstall, about its newly launched Creatives as a Service (CaaS) platform, to help gaming developers do just that.
TheGamingEconomy: What is CrossInstall's new unit, Creatives as a Service (CaaS)?
Jeff Marshall: With our new Creatives as a Service program, we are dedicated to producing high-quality playable ad units across major networks like Facebook, Google UAC, Snap, AppLovin, Vungle, AdColony, Tapjoy, and The Trade Desk. We want advertisers to be able to leverage the power of our highly engaging and custom-designed playable ads in order to expand their reach to the hundreds of millions of users across the industry's largest platforms. Basically, we strive towards making all our ads universally compatible to unlock each advertiser's potential scale.
Why are you launching the new CaaS platform? Are advertisers missing an opportunity in maximising creative output currently?
The purpose of our Creatives as a Service is to empower advertisers with more options, while we do the work to optimise creative output. Clients love our playable ad units, and they consistently ask to leverage them on other networks. In an effort to maximise client satisfaction, and help them capitalise on newly arising multi-platform opportunities, we decided to launch our CaaS program. Many of our clients have found it
a natural fit to take their advertising to the next level after substantial success with the programmatic traffic acquired via our CrossInstall bidder technology.
Our programmatic experience gives us the advantage of using dynamic parameter and interaction rate tracking to produce fully optimised, high-quality playables for advertisers.
We work alongside clients to iterate and optimise their creatives to drive the best results and meet their goals.
Each network, and its algorithms, is unique. And a different version of the playable could work best within each platform. Our service ensures our advertisers' playables are used in ways that drive the best ROI.
What will the CaaS platform manage for the advertiser?
For our clients, we manage all reporting and analysis aspects of running interactive creative across multiple networks. Advertisers have the option to receive new creative builds every 4, 8, or 12 weeks. Packaging is dependent on individual network and platform requirements, and CrossInstall provides versions of the creative with weekly dynamic parameter (variable testing) selections. Our subscription plan means we manage beyond the creative build process, helping also with ad optimisation across platforms. Working collaboratively with their account managers, our clients are able to see, interact, and provide feedback throughout each step of the ad build and optimisation process to achieve impressive scale.
CrossInstall focuses on tailoring the playable on a consistent basis through dynamic parameters, theme and character updates, and creative experience iterations to help clients reach their goals on each platform. In the coming months, we plan to provide a self-serve dashboard to deliver creative insights as well as reporting on ad spend and quality. Our goal is to offer a self-serve, real-time analytics dashboard where advertisers can get their hands dirty with playable optimisations and reporting.
What are the barriers advertisers don't consider, or aren't aware of, when investing in playable ads?
Advertisers can run into both technical and optimisation barriers with their playable ads. Buying playable units outright is always more difficult than advertisers expect, because of issues surrounding creative optimisations, SDK environments, file-size requirements, and more.
Our service covers all the steps in the process, including creative iteration, storyboarding, design, development, and QA to ensure all ads are visually pleasing and universally compatible across platforms. Our QA team ensures that each creative unit's technical integration adheres to a platform's unique guidelines, including policy and file-size variances. We also perform regular checks to ensure loading, layout orientation, and interaction performance.
Even after an advertiser overcomes the technical hurdles, the performance-optimisation process to maximise ROI can be just as laborious. One of the most common misconceptions among advertisers is that they can pay a flat fee to purchase creatives and the assets will function and reach optimal performance independently. However, the iterative process to dynamically test ad variations is just as important as the actual creative. This is where we excel.
To discover which combination of parameters have the strongest performance on each network, CrossInstall tests many different versions of the ad. Simply recreating a game in an ad form does not necessarily offer the best ad experience. The process is not rinse and repeat.
Are playable ads a scrape of the app, or is there much greater creative and technical design and execution required?
Playable ads require much greater emphasis on both creative and technical design. Unlike streaming and similar solutions, playable ads are all custom-built from scratch using assets and resources provided by each client.
There is a difficulty aspect of building interactive units that work based on each platform's unique needs. Our specialty is not just building stellar units, but the process of making them work after the fact.
We are excited to push the envelope on formats and styles. Stay tuned!
What flexibility will the CaaS platform provide advertisers that they may have had challenges with previously?
We want our advertisers' ads to represent the in-app or brand experience, while also being targeted and visually appealing. Our service provides the affordability and portability of interactive creative assets, ensuring these ads can be run everywhere.
From experience, CrossInstall
knows that each network and its algorithms are unique, and a different version of the playable could work best within each platform.
We test many different parameters in each ad on each platform. In some cases, this results in over 100,000 different unique combinations of variables served. We test to lock in an optimal ad with the best CVR (conversion rate) and ROI. The optimisation process is just that – a challenging and ongoing process.
This content was originally published in TheGamingEconomy.com.
CreativeIn-AppMobilePlayablesRewarded Video