Waking the Sleeping Giants for Mobile Opportunities: Q&A with Itamar Benedy, CEO, Glispa
by Sonja Kroll on 11th Jun 2018 in News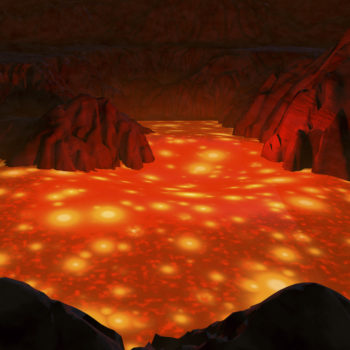 Mobile continues to drive programmatic growth, reaching record highs in 2017 – and promising outlooks for the future. That makes it more important than ever to get attribution and measurement right, says Itamar Benedy (pictured below), CEO, Glispa. In this Q&A with ExchangeWire, he talks about GDPR as an opportunity for mobile, how to create more transparency in the supply chain, and why MNOs and OEMs are the sleeping giants of mobile advertising.
ExchangeWire: What are the challenges in mobile ad measurement and attribution?
Itamar Benedy: Measurement and attribution are both hugely important for mobile advertising – if you can't track it, you can't measure it, so essentially it doesn't exist. Mobile attribution has advanced dramatically in recent years, due to companies such as AppsFlyer and Adjust really innovating in their field. We're also seeing new ad formats such as playables being used on a far greater scale, which is a step forward for attribution as advertisers can measure user interactions, engagement rates, and active play time, bringing a whole new level of insight.
The biggest challenge is the need for mobile attribution to adapt to new opportunities in line with innovation. Mobile advertising is constantly evolving and attribution and measurement technologies aren't responding to changes quickly enough. For instance, the focus for app marketers used to be entirely on installs, but this is now shifting to retargeting to bring users back to neglected apps, prevent uninstalls, and sustain consumer engagement. The current approach to measuring retargeting is too simplistic and is not data-driven, so this needs to change. There is also an increased focus on mobile network operators (MNOs) and carriers, who hold the key to vast amounts of consumer data and extensive scalability, but these have access to different touchpoints with end users, so the industry must evolve attribution here, too, and make the most of the opportunities that MNOs can offer. One of the challenges specifically within MNOs is education, as few people understand the opportunity, or are aware of the technology needed to make the most of it. This is something that needs to change.
Further challenges are the fact that companies are not adopting comparable mobile attribution models, which presents issues when it comes to benchmarking. Facebook, for example, adopts the last-click attribution model and works to its own standards. Situations like these mean advertisers trying to measure the impact of ads running on Facebook as part of a wider campaign will experience a large degree of disparity or overlap. Cross-channel measurement also presents a challenge, as there is no effective attribution between mobile and other platforms.
Once the industry comes together to tackle these challenges, the positive impact will be instantaneous, as brands and advertisers maximise opportunities on mobile.
How do you think that mobile creative is evolving? What opportunities do you see in this area over the next 3-5 years?
With the support of companies like Celtra, mobile creative is evolving rapidly. At the crux of its evolution is how it can be part of a bigger story and a company's wider media plan. In terms of ad formats, playable will be huge for 2018. Playable ads are up to 3x more effective than other formats, such as interstitials, and these promising KPIs mean the format has moved beyond gaming apps to be adopted widely by brands, and also largely for performance campaigns. It is important for the industry to view mobile creative as a key driver behind connecting branding and performance marketing, bringing these closer together.
The fact remains, however, that currently creative is a standalone niche. Our thinking behind the JustAd acquisition was to combine the creative and media world in one platform, one language, with shared data, so it became part of the same thing. Instead of just producing ads and stopping there, we create interactive ads and take responsibility for distributing and optimising campaigns to maximise brand goals. Having all the campaign technologies under one roof means greater insights from data and creative can drive optimisation.
One issue with creative as a silo is that it results in hidden fees. As creative is typically a smaller portion of the budget, than say programmatic, it's easier to be less transparent, so there are some companies taking advantage and charging over the odds. At Glispa, we aim to be fully transparent and take full ownership of campaigns from planning and creative to buying and selling. We want to educate brands and agencies about the hidden fees they may be paying so the industry can become more transparent.
What opportunities does mobile advertising offer MNOs & OEMs?
Mobile network operators (MNOs) and original equipment manufacturers (OEMs) are the sleeping giants of ad tech and two of the most exciting and promising opportunities for advertising. Demand for mobile campaigns is increasing, due to mobile's high engagement, but there is no new supply of user data and the available publishers and in-app sources are becoming limited. The upshot is the same users are seeing the same ads in the same environments time and time again. Mobile will start to lose effectiveness if new touchpoints aren't made available.
MNOs and OEMs provide the answer because they hold immense amounts of valuable user data, while enjoying massive scale, and they provide the opportunity for a new premium distribution channel. Advertisers typically have to choose between hyper targeting or scale and transparency. For instance, Facebook has precise targeting and scale, but no transparency; while programmatic typically has limited targeting and scale, but high transparency. With MNOs and OEMs, advertisers can benefit from the best of both worlds. There is no other medium that so effectively combines targeting, transparency, and scale and, most importantly, offers something fresh.
To date, MNO and OEM audiences have almost never seen ads. The touchpoint with each is something new and unique, not the same annoying in-app banner that's been done to death across desktop and mobile. There is an enormous opportunity for MNOs and OEMs to offer value-added services that deliver great content to endusers and create additional revenue. For me, the most important part is communication with their audiences. Connected mobile advertising gives MNOs and OEMs real channels to keep in touch with their audiences through advertising touchpoints and maximise their potential.
While most MNOS are currently doing little to harness and utilise the data they hold, we're starting to see stirrings among some of the more forward-thinking operators, such as AT&T's planned partnership with Time Warner and, over the next few years, we expect to see this activity increase.
Will GDPR bring new opportunities for mobile?
GDPR is the elephant in the room. It's everywhere in the media, but in the industry people are much less inclined to discuss it, as no one is really sure what the impact will be. I think it's going to be positive, as it will force the industry to treat data in a more cautious way, and any unethical vendors will find it a lot harder to take advantage.
We have taken measures to ensure GDPR compliance at Glispa. We are a German-founded company and the German regulations towards the use of data are already a lot more stringent than other countries, so this has stood us in good stead.
Where we see an opportunity with GDPR is through creative, particularly in relation to playable ads. These interactive experiences can offer a more exciting and engaging way of encouraging users to opt-in than more traditional ad formats.
What needs to be done to make mobile advertising more transparent?
Brands and advertisers increasingly demand transparency, as it gives them greater oversight of their campaigns. It is one factor in the growing popularity of playable ads, which offer full transparency and offer control over where ads will run. They also enhance user engagement and provide valuable data on interactions with the ad itself. Transparency is also a key factor in fighting fraud, which is a big issue in mobile advertising.
Transparency is often compromised by the fragmentation of the media supply chain. If brands work with disparate creative and media companies there is likely to be conflict of interest, and each will be protective of its own data, seeking ultimately to bring value to its own business. We've recently seen holding groups investing in businesses in the value chain; but even this is not enough to solve issues of transparency, as contention will still exist between the different companies.
The rationale behind Glispa's strategy is to combine technologies to aid transparency. We take the traditional app install business and integrate it with MNOs, retargeting, and playable ads under one roof. This strategy helps us to fight fraud, leverage data effectively, and offer transparency for clients. To become a more transparent industry we need to see more companies owning multiple parts of the value chain, thus removing conflicts of interest.
CreativeGDPRMobileProgrammaticTransparency