Weekly Focus: Grab Introduces Grocery Delivery Service & Opens Platform for Third-Party Services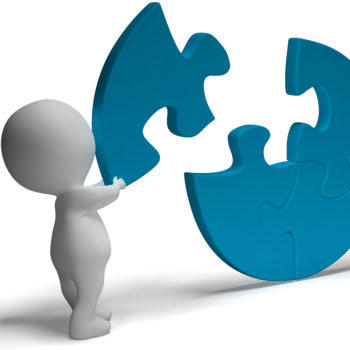 This week, ride-sharing operator Grab has further expanded its offerings to include grocery delivery as well as unveiled a suite of APIs (application programming interfaces) to allow other companies to integrate their services with Grab's platform.
The grocery service, called GrabFresh, is delivered through a partnership with Southeast Asian grocery delivery provider, HappyFresh, offering a range of more than 100,000 products from 50 supermarket and speciality grocery chains.
Orders will be fulfilled by GrabExpress drivers and delivery partners, which can be delivered within an hour or at a pre-scheduled time.
HappyFresh CEO Guillem Segarra said: "Grocery delivery is a huge opportunity in Southeast Asia. From our research, 70% of grocery delivery app users shop at least once per week and they like to shop from the stores that they are familiar with. What they want is for their preferred items to be available and ready, when they want it."
Segarra said the Grab partnership would allow the grocery services provider to add more delivery slots and scale to its global operations.
GrabFresh currently is available as a beta service in Jakarta and will be progressively extended to include Thailand and Malaysia by year-end, with other markets to follow.
The new addition to its crop of services is Grab's vision to provide an "everyday superapp", through which consumers can access essential services they need on a daily basis such as transport, payment, and food delivery.
On this end, it has introduced a platform with which other service providers can integrate their services. GrabPlatform comprises APIs that provide access to components of the company's technologies, including logistics, payments, messaging, mapping, and transport.
It also is betting on the reach its network of 7.1 million drivers, delivery partners, agents, and merchants – across 225 cities in eight Southeast Asian markets – can provide to entice partners to build on its platform.
Grab's group CEO and co-founder Anthony Tan said: "Southeast Asia is set to be the fourth largest economy by 2050. More people are moving into the middle class, technology infrastructure is catching up, and companies must adapt fast to shifting emerging market opportunities.
"Combining Grab's assets with the specialised expertise of our partners will enable both Grab and our partners to grow most efficiently and quickly to serve more Southeast Asian customers daily", Tan said.
By building on GrabPlatform, its partners would be able to offer their services to Grab users or integrate Grab's technology and products with their own websites and apps. Grab said its mobile payment platform GrabPay, logistics service GrabExpress, and user-authentication tool GrabProfiles were available for third-party integration.
In addition, its partners would be able to tap the company's loyalty programme GrabRewards.
Apart from grocery delivery, Grab also introduced a service in Indonesia that lets mobile users top up their prepaid phone credits.
It also inked a content agreement with Yahoo to provide news updates via its app in Singapore, Malaysia, and the Philippines. It said it planned to sign further local news partnerships in other regional markets soon.
Grab revealed that it was launching an updated version of its app soon, as it worked towards its goal to provide an everyday superapp. The app would feature localised news feeds, as well as reviews of nearby restaurants and shopping malls, and content tailored for specific events such as the daily time for breaking fast during Ramadan.
Grab's product head Jerald Singh said: "Our goal is for one Southeast Asian app to offer all the daily essentials you need, anytime you need it, and even before you know you need it.
AirAsia Inflight E-marketplace Takes Off
The budget airline has unveiled an inflight e-marketplace with Jakarta-based Plaza Bali Duty & Tax Free as its introductory airport partner.
Named 'Ourshop', the retail platform is now available to passengers and customers across 26 markets that the airliner covers.
AirAsia's group CEO, Tony Fernandes, said the company hoped to bring on more partners to the platform, including airports and retailers. "What used to be a 20-minute shopping experience as travellers rush to their boarding gates is now 365 days of shopping indulgence.
"AirAsia was the first airline to sell tickets online in this region. We are going back to our e-commerce roots, as we know it best. We have taken a mix of models and applied it to our marketplace. Ourshop is an e-commerce site without the risks of capex and stocking."
Customers eventually will be able to choose from various delivery options including airport, onboard flights, downtown in-store collections, and home delivery. These will be made available in phases, the carrier said, adding that airport pickup and onboard delivery currently are offered at selected airports and flights.
Shoppers also can earn loyalty points and use these to redeem products and services across all of AirAsia's platforms, including flight reservations.
To give its partner retailers greater exposure, the airliner said it would be marketing the e-commerce offering on various channels along the customer's travel journey, such as online booking, social media, check-in, boarding gates, on-board WiFi, and arrival.
In addition, retailers on the platform would have access to data insights on AirAsia's passengers, including departing and arrival destinations. These then could be used to facilitate better targeting and product delivery.
AirAsia said its long-term goal was to spin off Ourshop as a standalone product, so other airlines would be able to tap the platform, too.This content was originally published in RetailTechNews.
Customer ExperienceDataE-CommerceM-CommerceMobilePaymentPersonalisation