News Round up - Americas; S4M has showcased First Saas Platform for Drive-To-Store
by Ginna Peña on 16th Sep 2018 in News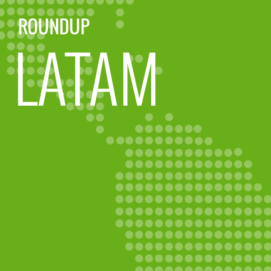 This week's news roundup features S4M, a leading mobile programmatic platform which showcased the latest version of FUSIO by S4M, its drive-to-store technology. 
The platform enables marketers to have complete access to a handful of exciting new features that bridge online campaign investments with real-world results, such as incremental visits to stores with features including geolocation, measuring effectiveness and the fragmentation of the advertising campaign process.
"With the new version of FUSIO by S4M, we are responding to a real need on the part of media agencies and advertisers: having a single interface allowing them to manage online and off-line drive-to-store campaigns in complete autonomy," explains Christophe Collet, Founder of S4M.
Geotargeting and Location Data Accuracy
Currently, a geolocation campaign is based on a radius placed around a point of sale. These geo targeting zones may include places such as schools, hospitals or uninhabited areas lacking any potential clients for the advertiser. S4M has developed an exclusive feature, Dynamic Catchment Areas, to define a point-of-sale geotargeting zone according to the time required to reach the location on foot or by car and geographic areas of mobile users who have a high affinity with a brand.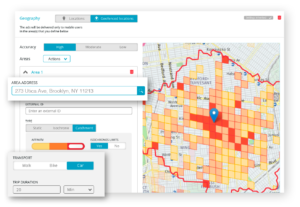 The quality of the geotargeted campaign depends on the GPS coordinates of devices. In programmatic, these coordinates are sent by the publisher within the bid request. It is therefore essential to verify and validate the accuracy of the data, all in a few milliseconds. To identify and exclude fraudulent GPS coordinates, S4Mhas developed GeoAccuracy®. This feature allows the user to filter out suspicious X-Y coordinates, including those of IP addresses or uninhabited areas.
Incremental In-store Visits
Although assessing the effectiveness of a drive-to-store campaign based on its in-store traffic is not enough, it continues to be a common industry practice.  Often these total visits can include organic visitors of a brand, who go to the point of sale without having seen the brand's advertisement. To guarantee additional visits are in response to an advertiser's campaign, S4M offers the only advertising platform in the world able to measure and optimize in real-time the incremental visits to stores, generated by the users exposed to a message. This data feeds an artificial intelligence algorithm to optimize media investments. The optimization is based on the parameters that generate the most incremental visits, such as creative formats, specific targeting areas or publishers.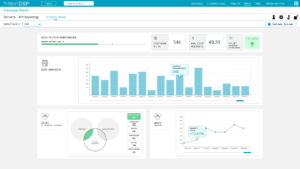 Campaign Management Fragmentation
Lastly, today most of the advertising technology remains highly fragmented. Due to its complexity, the process can be difficult, slow and lacking transparency for trading desks and advertisers. FUSIO by S4M is the first SaaS drive-to-store full-stack technology to resolve these issues.  FUSIO by S4M offers users not only the option to independently manage advertising campaigns but also the capability to do so with ease, speed and transparency.
"Technologies that can attribute and optimize digital campaigns based on real world measures, such as store visits, mark a major shift for the advertising industry. Brands and advertisers can be more confident that their digital investments align with their ultimate business objective – generating more sales," says Tom Cijffers, Chief Client Officer USA, MediaCom.