Industry Comment: Search & Social to Be Driving Force Behind Global Ad Spend Growth
by Lindsay Rowntree on 27th Sep 2018 in News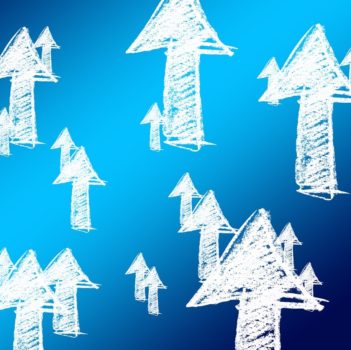 Zenith released its latest ad expenditure report on Monday, 24 September, finding, perhaps surprisingly to some, that paid search and social media will be the main drivers of global growth between 2017 and 2020, growing by USD$22bn (£16.8bn) and USD$28bn (£21.3bn), respectively. The 'internet display' sector, which includes social media and online video, is set to be the biggest overall driver of growth over the same period, contributing over USD$44bn (£33.5bn) to the global growth in ad spend up until 2020, representing a 23.4% share of total global ad spend by this time
ExchangeWire asked industry experts to share their views on Zenith's forecasts and what it spells for the future of global advertising growth. 
Make your voice heard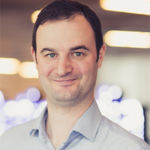 The rise of voice search is believed to be a large contributing factor to the growth of the online search space, with Jonathan Barnard, head of forecasting and director of global intelligence at Zenith, saying: "Voice search is in its early days. Consumers are much more likely to use voice assistants to set a timer while cooking than to search for products to buy. But voice search is here, it's used by early adopters, and it's growing fast. As voice-recognition technology improves, and voice interfaces are added to more devices, it will quickly become a mainstream method of finding new information, entertainment, and products and services. Brands thinking about making use of voice search should not primarily be thinking about advertising, at least not at the moment. There have been a few early missteps where advertising has been awkwardly inserted into the voice experience and met with resistance from users. For now, brands should be working with the voice platforms and developing strong online content, to ensure that they appear first in the organic results for the keywords they decide they need to own."
Jonathan Barnard, Head of Forecasting, Director of Global Intelligence, Zenith
It's still positive for the UK market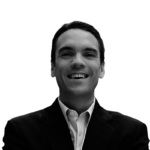 "Amid growing industry speculation about cuts to digital advertising budgets, it's refreshing to note that the UK ad market is continuing to thrive and how different ad formats are resonating with consumers. Brands continue to have faith in digital advertising – as shown by their spending commitments – so, to keep up the momentum, advertisers need to not only meet their needs, but exceed them, by providing high-quality engaging ads and making the most out of the opportunities that mobile and rich media ad units present. A new survey from OpenX and The Harris Poll also supports this behaviour change in content consumption, showing a large shift away from traditional television to mobile – with 90% of UK consumers skipping some or all ads on TV. To gain consumer attention, brands and advertisers must find new and unique ways of advertising. To optimise revenue and engagement, marketers must develop omnichannel strategies that meet changing consumer needs and match where they are choosing to make their purchases."
Dallas Lawrence, Chief Brand Officer, OpenX
Reach audiences open to discovery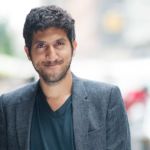 "The Zenith report is interesting for two reasons: firstly, as shown in the report, I think sponsored content and social media content will continue to boost global advertising spend and support the growth of premium publishers/journalism, with the UK expected to remain fourth out of the top 10 ad markets in 2020. It's more important than ever before that brands maximise their opportunity to reach their audiences during 'moments of next', when users are open to discovering something new. This is in line with what we've seen from our UK partners – Euronews, as one example, saw a 100% increase in revenue from advertiser spend and a 60% increase in engagement following implementation of the Taboola Feed.
"Secondly, It's quite discouraging to see that most of the growth is still predicted to come within the walled gardens of search and social. We know consumers are increasingly looking for quality and relevant content on trusted sources, such as on premium publishers, and our hope is to start seeing a shift in how budgets are being spent.
"Overall, it's exciting to see that the UK ad market is set for continued growth. This underscores our view that not only the sponsored content, and the 'discovery category' is growing – it's still just the beginning, and we have a real opportunity to affect the future of the open web, and journalism, building a truly personalised experience for consumers."
Adam Singolda, CEO, Taboola
UK economic uncertainty hasn't diminished advertiser demand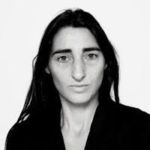 "The Zenith report shows a promising future for the UK's advertising industry, with demand from advertisers stronger than expected, despite the uncertainty surrounding Brexit, and the introduction of GDPR in May. On top of this, global ad spend is predicted to increase by 4.5%, shedding a positive light on the industry as a whole. However, if the UK is to retain its position as fourth in the top ten ad markets in 2020, it's integral that advertisers continue to consistently deliver experiences that captivate and inspire audiences, and are relevant to the end-user."
Estelle Reale, Marketing Director EMEA, Sublime
Search can deliver what consumers want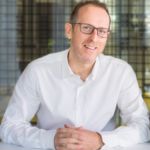 "Search continues to act as an effective barometer of digital growth. One reason why it's growing in precedence, is due to the emergence of AI-powered search solutions that can identify consumer purchase intentions, and act on them in real time. Marketers have long seen the value of search as the highest form of user intent; but now, thanks to AI, we can take this a step further, by creating detailed maps of people's search activity across search engines and publisher sites and, in turn, predict what else they might be interested in and what they are most likely to respond to. Consumers ultimately want to see and engage with messages most relevant for them; and search now has the power to make this happen in real time. The next challenge for advertisers will be to look for ways to plug into its many facets and work out how to reap the rewards of this useful tool."
Carl White, Global CEO & Co-Founder, Nano Interactive
Advertiser demand for social is strong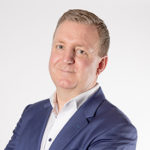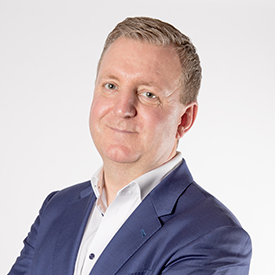 "This [report] continues to demonstrate strong interest in digital advertising. This is seen most predominantly in paid search and social media ads, with two-thirds of the overall growth predicted to come through these channels. Indeed, with social media ad spend expected to grow by USD$28bn (£21.3bn), it is clear that demand from advertisers is strong, and will remain so for the foreseeable future. The exceptional growth of these channels offers significant opportunity for those who provide practical alternatives to the usual players. It is likely that the digital advertising market will see much evolution in the coming years; and buyers will welcome new and innovative ways of spending budget."
Andy Evans, CMO, Sovrn
'Advanced Asia' & 'Fast Track Asia' are the ones to watch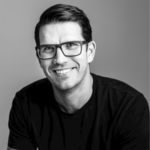 "The results of this study actually reinforce the fact that each advertising channel within the digital market is holding its value within the wider marketing landscape. Those companies that develop powerful insights, and optimise the use of technology to improve performance throughout each of these channels, will be the ones that achieve a competitive advantage. What this study has also unveiled, is that there are varying results from subregions within regions. Within APAC, 'Advanced Asia' (Australia, NZ, HK, Singapore, South Korea) as defined by this report, is showing steady growth and is expected to grow by a modest 3.2% a year to 2020. Surprisingly, 'Fast Track Asia' (mainly China) is now expected to build on its market share, possibly through the sustained interest in the channel of video, and achieve a more accelerated growth of 7.6% a year to 2020. This continual improvement in the APAC region is being put down to the broad adoption of existing technologies and, more importantly, innovating new ones. Time will tell how this plays out for both Advanced and Fast Track Asia over the next year. My best guess is, it's only up!"
Adam Furness, MD APAC, Impact
Search is integral to TV advertising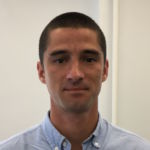 "Zenith forecasts that two-thirds of the 4.5% global growth in ad spend will derive from paid search campaigns. From TVSquared's perspective, search is an integral part of the media mix, particularly for TV advertisers. In the U.S. alone, close to 90% of viewers use second-screen devices while watching TV. These are active-participation viewers – when an ad interests them, they immediately engage with a brand via digital. What we see among our customers is that TV-driven searches take place in the minutes after spots air. Because of that, it's crucial brands take advantage of these high-interest moments to get consumers into the funnel. One way to do this is by co-ordinating TV with paid search campaigns, bidding for the top ranking in the minutes after a spot airs. It's all about having complementary media strategies – it shouldn't be TV vs digital anymore – they work best together."
Daniel Gulick, Head of Customer Success, TVSquared
Effective use of data still needs to be a focus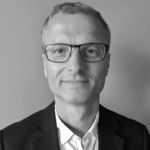 "The report's finding around stronger-than-expected advertising demand is in line with our experience. It's also no surprise to see growth driven by investment in paid search and social advertising – but to ensure engagement throughout the funnel and maximise return on marketing efforts and spend, brands must use data effectively – and sensitively – to deliver personalised creative strategies that resonate with today's distracted consumer. So, whilst search and social serve a valuable purpose, the most impactful campaigns blend them with data-driven personalised ads across display, video, and native to build a constant, lasting relationship with customers."
Martin Pavey, CMO, Flashtalking
Remember it's all about the consumer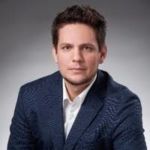 "The reported steady growth of online ad spend is a reassuring indication of a strong market, where brands and agencies need to be present with an omnichannel approach. However, it is important for the industry to maintain this momentum. While online mobile advertising has faced several challenges over the past couple of years, the key to continuous growth is to keep the end-user as a focus and understand that, when advertising evolves, so too does the consumer. In order to keep engagement high, therefore, it is vital that new formats and techniques are explored."
Itamar Benedy, CEO, Glispa
Don't discount SEO as part of your marketing strategy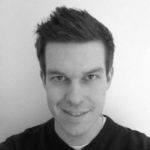 "The results of this study are great in highlighting yet another of the many different opportunities SEO presents as part of any digital marketing strategy. It's unveiled that SEO is a discipline that has cemented its position as a leading marketing channel and highlights yet another opportunity to build on its market share through the more interactive channel of voice search. The uptake in voice search highlights the ever-expanding way that people continue to search for information and how we, as search marketers, need to utilise new technology to improve performance. However, as with many new technologies, it is still very much in its infancy. As a result, the ability to directly track results and attribute conversions is almost non-existent, making it very difficult for marketers to prove the true value at this point. This will improve over time and I'd recommend (if you're not already) to optimise as soon as possible to stay ahead of the curve."
Neil Goddard, Head of SEO, Tug