Global Makes Strategic Acquisition, Bringing DAX to Canada; Poor Data Management Costing Millions, Research by SBDS
by Romany Reagan on 2nd Nov 2018 in News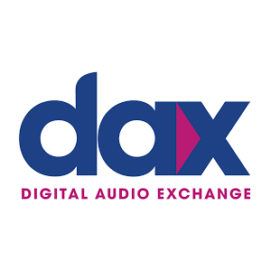 In this weekly segment, ExchangeWire sums up key industry updates on ad tech from around the EMEA region – and in this edition: Global Makes Strategic Acquisition, Bringing DAX to Canada; CMOs: Poor Data Management Costing Millions, Research by SBDS; Consumer Interest in Subscription-Based Apps Is a Boon for Marketers as Cost to Acquire Customers Drops by 50%; UK Brands Set to Unleash the Power of AI to Deliver More Personalised Digital Experiences by 2020.
Global Makes Strategic Acquisition, Bringing DAX to Canada
Global, the Media & Entertainment group, has acquired the digital audio sales division of Canadian based, leanStream. This move brings DAX, the world's most sophisticated digital audio advertising platform to Canada and gives Global an ad sales and ad-tech footprint in the country.
The acquisition signals the launch of DAX Canada. The platform's reach grows to 165 million people streaming digital audio through premium publisher brands. DAX's presence in the market means that Canadian advertisers can now use DAX's extensive audience targeting and unique audio attribution tool 'Listener Insight ID' across the existing leanStream publisher portfolio.
Chris Nimigon, chief revenue officer of leamStream, will now become chief revenue officer of DAX Canada and lead the business. All leanStream sales team members will join DAX, while leanStream's existing business will continue to sell its digital streaming services.
As one of the leading audio ad exchanges in Canada, existing publishers with inventory on the leanStream roster include TuneIn, 8tracks, and Adwave Canada.
Global adds Toronto to its list of office locations, alongside its headquarters in London and DAX divisions based in New York, Los Angeles, Chicago, Detroit, Hamburg, and Paris.
Mike Gordon, chief commercial officer at Global, said: "We've seen DAX triumph in new markets and demand from advertisers worldwide continues to grow at pace. We have been watching the Canadian market for a while now and feel it is ripe for growth. Our vision is to add the DAX data and attribution capabilities to leanStream's broad publisher portfolio to deliver a world-class audio solution for Canadian advertisers. We are excited to be adding a brilliant new team to DAX and we're looking forward to making DAX Canada a huge success."
Newly appointed, CRO of DAX Canada, Chris Nimigon, said: "DAX is at the forefront of innovation, leading the market in the digital audio space. The demand for digital audio content continues to develop at a significant rate and the launch of this new business presents a fantastic opportunity for the market in Canada to grow. It's a very exciting time to become part of Global and I'm looking forward to rolling out DAX's advanced technology – from audience targeting, personalised ads, and sophisticated measurement – to our clients and partners across Canada."
CMOs: Poor Data Management Costing Millions, Research by SBDS
Inefficient management of customer data is costing organisations millions of pounds each year, according to UK CMOs.
Sixty-seven percent admit they've experienced 'disasters' when it comes to managing data and 76% say they could have missed out on opportunities because data has not been managed effectively in-house. On average, they estimate that poor data handling is costing their business almost £1m (£985,000).
With data management being a key focus for CMOs, 78% have adopted technologies such as DMPs (Data Management Platforms) and CDPs (Customer Data Platforms). Despite high adoption, almost a third (32%) say they have a more negative view of the technology since using them, this is due to:
 The platforms haven't generated any value
 DMPs and CDPs require a specific skillset
 There is a lack of understanding on how the platforms work
Almost half (49%) of CMOs admit they don't have the in-house talent with the skills to manage data, despite 77% of them saying they are primarily responsible for how customer data is collected, stored, handled, and utilised.
Simon Theakston, co-founder, SBDS, comments: "The findings paint a picture of CMOs struggling to see a return on the important tech investments they've made. Data management tools are sophisticated in their own right, but need the expertise to manage them for the best results. The world is currently awash with data and software, yet there is a lack of skilled people to make sense of it all.
"Brands were attracted to DMPs, and latterly CDPs, for the right reasons – the promise of less wastage in advertising spend, one centralised location for all data, and the ability to drive scale through smart data segmentation. The problem was that many businesses rushed in without fully appreciating the scale of the challenge, and often without the in-house skills to take advantage of their shiny new tech."
CMOs are thinking of ways to tackle the lack of skills – just under a third (30%) have plans to ask for advice on how to get more out of their customer data and they also intend to work with specialist data partners (28%).
Consumer Interest in Subscription-Based Apps Is a Boon for Marketers as Cost to Acquire Customers Drops by 50%
Liftoff, a leader in performance-driven mobile user acquisition, in partnership with Leanplum, on Wednesday (31 October) released its annual Mobile App Engagement Index, describing trends in consumer app engagement and ways mobile marketers can adapt to thrive in the changing landscape. Specifically, the report reveals that mobile users are head over heels for the subscription model, with considerable momentum gained from last year. Additionally, the Index highlights a shift in gender engagement, as well as a key in-app action meeting resistance this year and what this might mean for monetisation.
Drawing from an internal analysis of over 257 billion ad impressions across 58.4 million app installs and 47.4 million post-install events spanning six major app categories (Dating, Finance, Gaming, Shopping, Travel, and Utility) from 1 September, 2017 to 31 August, 2018, the Index Report found the following:
Mobile users are subscribing to the subscription app economy
The rise of direct-to-consumer brands like Dollar Shave Club and Stitch Fix and the continued dominance of Amazon Prime, Netflix, and Spotify have helped people acclimate to the idea of regular payments for a service. And seeing the value gained through this payment-model in other areas of their life has helped people increasingly engage with it in apps.
Year-on-year, acquisition costs for subscription-based apps have plummeted by nearly half, down to a comparatively low USD$86.99 (£68.25) from last year's USD$162.22 (£130.40). While the cost to convert subscribing users is on the higher end, predictable cash flow is undoubtedly attractive. Plus, at 3.3%, engagement for subscription apps soars, up a whopping 32% in the last year alone – further illustrating that these apps offer value that users are willing to pay for, again and again.
"Acquiring users for this app category isn't inexpensive by any means, but the year-on-year data showcases major momentum for subscriptions. Now pair that with Apple's recent report that revenue from subscription-monetised apps is up 95% since 2017", explained Mark Ellis, Liftoff co-founder and CEO. "And there's no question that the long-term benefits of the subscription model, in the form of loyal users and stable cash flow, are worth the investment in service quality and marketing spend."
Women reclaim the app-engagement throne
In a significant departure from last year's Mobile App Engagement Index, this year's data reveals women to be the new premium user segment in the app economy at large, twice as likely to convert than men and more engaged overall.
Booking a reservation in-app, for instance, offers a valuable deep-funnel opportunity for marketers to capitalise on female engagement. While acquisition costs for female users who reserve in-app show a 10% premium, they deliver on engagement: with an install-to-reservation conversion rate of 62%, women reserve in-app at a rate 40% higher than men. In-app purchases follow the same pattern, where women are still pricey at USD$94.16 (£73.88), but offer highly compelling engagement, with more than double the conversion rate of their male counterparts (3.8% compared to 1.8%).
As the data shifts in favour of female app users, marketers should take heed and execute campaigns with women in mind, with an emphasis on those dividend-paying deep-funnel events of in-app purchases and reservation. But plan intelligently, as competition for the female demographic – across all app categories – is bound to get tough in the year ahead.
A challenge for gaming as in app purchases meet resistance
Across mobile app categories, acquisition costs dropped and engagement grew, with the data showing a sharp decline in costs and significant increases in conversion rates deep into the funnel, compared to the 2017 Index Report. Still, there is one notable, unsettling exception: the cost to acquire a user that opens their wallet to make an in-app purchase, a key funnel event in mobile gaming. This cost rose to USD$101.58 (£79.70), up 56% in the last year, while in-app purchase rates dropped by nearly half to 2.9%.
With the massive influx of gaming apps this year, it's likely that fevered competition for users attracted by the free-to-play (F2P) model is driving up acquisition costs at this engagement stage. But there's hope, as some months do show promise for driving in-app purchases. A prime example is September, marked by the highest engagement rate (4.3%) at the lowest cost (USD$61.16 [£47.99]), albeit less attractive than 2017's best months.
"These days, to be successful on mobile, you need to understand that mobile user acquisition and retention go hand-in-hand", advised Joyce Solano, SVP of global marketing at Leanplum. "The best way to protect your acquisition investment and retain customers throughout their lifecycle is by forming a relationship – and that starts with contextual mobile messaging. In fact, our data shows this approach can increase retention by 62%."
The takeaway? Opportunity abounds in today's app economy as people are more comfortable spending on mobile, but massive growth also presents massive challenges for mobile app marketers — especially in verticals where competition is rife, such as gaming. Marketers looking to rise above the noise can sharpen segmentation, optimize targeting and focus on prime calendar months to appeal to an audience bordering on ad fatigue.
For more information on Liftoff download the full report.
UK Brands Set to Unleash the Power of AI to Deliver More Personalised Digital Experiences by 2020
UK brands are adopting Artificial Intelligence (AI) as they race to make sense of customer data and deliver more relevant, personalised experiences, while staying on the right side of GDPR.
Adobe research, to be published in a report titled 'Context is Everything', reveals an overwhelming majority (91%) of UK businesses view personalisation as a priority, although fewer than one-third (30%) said they are currently delivering the required level of personalisation.
Current levels of personalisation are behind key competitor markets (42% in Germany, 35% in Switzerland and France), meaning there is clearly still work to do and more effective data management must be a priority.
More than half (59%) of UK brands surveyed said they cannot process data quickly enough at present; while 52% said that they collect too much data from too many sources. GDPR also adds another layer of complexity to brands' personalisation strategies. Over two-fifths of UK businesses (43%) said the EU's new data-protection regulation had held them back to some degree in the drive towards personalisation.
AI promises to give brands greater control of their data and a greater capability to analyse it. The research shows UK companies have an aggressive timeline for the implementation of AI for business and customer data analytics. Just under three quarters (70%) of UK respondents plan to have implemented AI for business and customer analytics by 2019, going up to 92% by the end of 2020.
Bridget Perry, vice president of marketing, Adobe EMEA, said: "UK companies are acutely aware that they need to get closer to their customers and provide more personalised services if they are to stay relevant. The level of analytics required for effective personalisation at scale may have seemed impossible just a few years ago, but AI has made it a reality, allowing companies to quickly gain vital customer insights from huge volumes of data."
The need for skills and a culture of responsibility
To ensure their investments in AI prove successful, UK brands have a clear focus on hiring new talent and training their current workforce:
71% are hiring new staff to ensure they have the skills needed to benefit from AI

74% are training their current workforce

IT skills (58%), data analytics skills (50%), and ethical skills and understanding (48%) are the top three areas UK companies are hiring

Ethical skills and understanding (68%) is the top priority for the training of current employees, followed by marketing skills (64%) and customer service (64%)
Perry added: "UK brands don't just see AI as a technology issue. They are focusing on a wider set of skills, including skills to help them manage the improved customer experience and skills to ensure they take an approach that is ethically and culturally right for them and their customers."