Weekly Focus APAC: JD.com Flies with Tianjin Air into Cargo Air Freight Market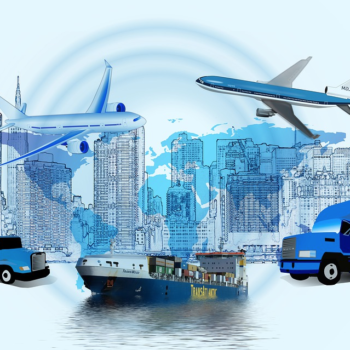 In this edition of Weekly Focus APAC: JD.com Flies with Tianjin Air into Cargo Air Freight; Razer Pay to Launch in Singapore with Nets Partnership; Shopee Basks in 11.11 Shopping Glow; Visa Brings 'Everywhere' to Singapore in Search of Commerce Innovation; and Flipkart CEO Resigns Amidst Misconduct Allegation.
JD.com Flies with Tianjin Air into Cargo Air Freight
Chinese e-commerce player JD.com has signed a partnership agreement with HNA Group's Tianjin Air Cargo to move goods on a dedicated cargo aircraft, marking its foray into the market segment.
The move also was part of efforts to beef up the company's logistics footprint and would see the new flight service run six round-trips a week, on a Boeing 737 marked with JD Logistics' logo.
JD.com noted that transportation and delivery between Tianjin and Guangzhou now would be speedier, compared to the company's previous reliance on shared aircrafts and ground transportation.
Hui Wang, JD Logistics' head of the express business unit at JD Logistics added: "The use of an all-cargo aircraft in air freight is more reliable than the common alternative of belly-hold capacity on civil passenger airlines, because flight times can be adjusted according to industry demand, as opposed to having to comply with commercial airline schedules. JD and Tianjin Air Cargo will be looking closely at how to expand the new service, with further routes planned between Northern and Southern China."
JD.com further added that the partnership was part of its efforts to bolster its capabilities and facilitate access to its technology and infrastructure by other companies and industry segments.
Razer Pay to Launch in Singapore with Nets Partnership
Games peripheral maker Razer has announced plans to introduce its mobile wallet in Singapore in the first quarter of 2019 and is working with local payments vendor, Network for Electronic Transfers of Singapore (Nets), to enable support for it.
The objective here is to ensure Razer Pay can be accepted as a payment option on Nets' unified point-of-sales (POS) terminals when it is launched early next year.
Apart from Nets, Razer also had been bringing in brands such as Reebonz, SP Group, and WTS Travel to support the mobile wallet in various ways leading up to the Singapore launch. For instance, Razer said it was working with SP Group to integrate bill payment directly within the Razer Pay app, bypassing the need to scan QR codes.
Razer's co-founder and CEO, Tan Min-Liang, said: "Since we announced our intention to launch Razer Pay by the first quarter of 2019, we've seen tremendous interest from businesses in Singapore keen to collaborate with us and integrate our e-payment framework. This is evidence that Singapore's cashless ambition is still alive and kicking; and no existing single provider has managed to satisfy all of these merchants."
Tan added that the company's focus on ensuring interoperability and partnering with market players would place Razer Pay as the preferred payment platform in Singapore, facilitating both online and offline purchases.
Shopee Basks in 11.11 Shopping Glow
The e-commerce platform says it clocked more than 11 million orders during its 11 November Big Sale event, with more than 42 million shoppers visiting the site that day.
At its peak, more than 58,000 items were sold in one minute, said Shopee, which operates in Southeast Asia and Taiwan. It added that this year's overall order volume was about 4.5x more than 2017.
Furthermore, participating brands and merchants saw up to 794x their daily average orders and an average of 1,400% climb in traffic.
Beauty and personal care, mobile and gadgets, as well as home and living, were the top three product categories. Top products included Sand & Sky Australian Pink Clay Pore Refining Face Mask, Marshall headphones, and Jeiu Island Wet Wipes.
Visa Brings 'Everywhere' to Singapore in Search of Commerce Innovation
The payments vendor has launched its 'Visa Everywhere' Initiative in Singapore, where it hopes to gather ideas from startups on how to resolve challenges in the local commerce industry as well as across Southeast Asia.
The Singapore chapter would focus on various challenges including the use of data analytics to transform payment and retail experiences for consumers and supporting consumers in the use of digital payments when they travel.
Visa Everywhere Initiative was first introduced in 2015 as a platform on which startups could showcase how their products resolve real-world retail challenges. The programme since then had been launched in more than 80 countries and involved more than 3,950 startups. Together, these young businesses raised more than USD$2.5bn (£1.93bn).
Its Singapore iteration included participants such as Japan's Pickcio, which specialised in a blockchain-based exchange for personal data and Australian open-commerce platform, Raincheck.
Visa's Asia-Pacific president Chris Clark said: "The startup community in Asia-Pacific is full of great ideas for new commerce experiences, and Visa Everywhere Initiative is one of the ways we connect those startups with other players in the payments industry. We want to support startups in our region that are transforming digital payments and help them grow their business."
Flipkart CEO Resigns Amidst Misconduct Allegation
Flipkart's co-founder and group CEO Binny Bansal has resigned following an investigation into claims he had been involved in "serious personal misconduct".
Effective immediately, his resignation aimed to address concerns that the scandal was "becoming a distraction", the Indian e-commerce operator said in a joint statement with Walmart. The U.S. supermarket chain had acquired a 77% stake in Flipkart earlier this year, with the remaining shares held by existing shareholders, including Binny Bansal who has a 5.6% share.
He also relinquished his chairmanship, but would remain a member on the company's board.
No details were provided on what the misconduct had involved, but Bansal had denied the allegation. Walmart added that its investigation – which was conducted by an independent law firm – did not find evidence that corroborated the complainant's claims.
It did, however, unveil "other lapses in judgement", specifically, a lack of transparency with regards to how Bansal responded to the matter, Walmart said. "Because of this, we have accepted his decision to resign", it added.
Kalyan Krishnamurthy has been appointed CEO of Flipkart Group entities, while Ananth Narayanan and Sameer Nigam will continue as CEOs of Myntra and Jabong, and PhonePe, respectively.
Flipkart's other founder Sanchin Bansal, who is not related to Binny Bansal, had left the company following the Walmart acquisition, which he reportedly was against and had preferred a deal with Amazon.This content was originally published in RetailTechNews.
AIBankingBlockchainChinaDataE-CommercePayment