Preparing for the Future Consumer with DTC: Q&A with MediaCom
by Hugh Williams on 21st Nov 2018 in News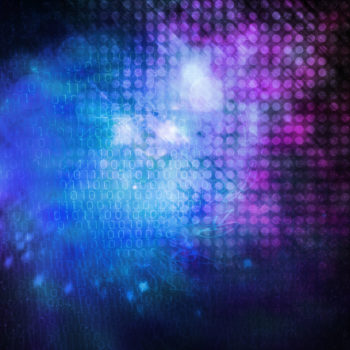 The direct-to-consumer (DTC) business model is something on most retailers' minds at the moment. Here, we talk with Liam Brennan, global director of innovation, MediaCom, to discuss how seriously traditional brands should be taking the DTC revolution, how best to incorporate it into their business, and in what ways traditional retail still trumps DTC. 
RetailTechNews: Can you explain where BLINK sits within Mediacom, and how your role interacts with traditional and DTC retailers?
Liam Brennan: MediaCom BLINK enables clients to embrace innovation linked to solid business outcomes. We do this through customised consultancy and marketing activations, launching pilots with emerging technology to drive scalable, accelerated growth for pioneering brands. We have worked with global brands such as Warner Music, Tesco, and most famously Mars, where we helped them develop a bespoke global platform, Launchpad, to surface critical business challenges, which are then solved and scaled through specialist partnerships.
To date, BLINK has worked on over 50 briefs, showcased over 200 tech companies and startups, and flourishes with a team that has trebled in size in only 18 months. My role on the team is to design and often run these programmes globally, help design pilots, and scale success across client business.
We are mostly focused on working with 'traditional' brands; but many of them are seeing the impact of the growth of DTC brands – both in terms of direct competition, but also how they approach their marketing, consumer platform, and purchase journey. These 'traditional' brands are looking at DTC brands both as a threat and a learning opportunity.
How has the rise of DTC brands changed the acquisition strategies of more traditional brands?
I wouldn't say it's radically transformed their current acquisition strategies, but DTC brands have really highlighted how unprepared many traditional brands are for the future consumer. DTC brands are fighting on new fronts – they are built on owned, or third-party e-commerce platforms, and they're much more advanced in terms of their digital and social media strategies – and this is where media consumption has been shifting over the past decade.
The largest impact of DTC brands' strategies can be seen when it comes to the launch of new products, particularly by large corporates. These new products have very small marketing budgets and have little to no presence on the retail shelf, and typically take years to grow a solid distribution and customer base. DTC brands can do this in weeks, catapulting them over other new brands and, ultimately, see these new products being discontinued.
A good example of this is Ugly Water, which was able to grow in the U.S. through a subscription model system and a social and influencer campaign targeted at millennials. Since then, they have been able to obtain shelf space in niche retailers in those cities and, whilst not challenging the big brands like Dasani or Aquafina, have been able to grow from launch at a pace that the larger bottlers would dream of.
Importantly, these DTC brands are capturing the attention of the younger audience, who have grown up in the digital, mobile, and social age and represent what would have been the future sales of traditional brands. Reaching the masses is critical to drive sales for established brands, but capturing the next generation is becoming more difficult unless brands start to evolve their approach.  
What is it about the DTC business model that has made so many traditional brands want to imitate it?
The growth of e-commerce has really taken traditional brands by surprise, particularly with Amazon's aggressive moves into areas such as fashion/apparel and CPG. The e-commerce shopper experience is very different from brick-and-mortar; and for a lot of brands the 'best practice rulebook' no longer works. From my experience, when the 'rulebook' is outdated, the best brands rewrite it – but most look to those who are getting it right and emulate them (for better or worse).
Larger brands really see DTC as those ready for the future of shopping, or at the very least one of many variations of the future shopping experience; and they don't want to be the Borders/Toys R Us/Tower Records when Amazon shows up to the party. These brands are keen to experiment, rather than take a wait-and-see approach.
Most attention from these brands is focused on the ability of DTC brands to acquire and use first-party data to both understand more about who is buying (and who isn't) and to create a direct line of communications to their customers. For brands that have a brick-and-mortar presence, and don't offer their product in third-party stores, this isn't a difficult transition to make. But for the brands that rely on supermarkets and department stores to sell their product, thus limiting their first-party data capabilities, this is a real problem.
Is the rise of the DTC business model changing the way you work as an agency, and the demands placed on you by clients?
DTC brands have often shunned agencies in the past and preferred to work in-house until there is a need buy above the line media (i.e. TV, Radio, OOH), or to carry out strategic work. Most DTC brands look to 'growth hacking' models rather than traditional marketing – the ability to be closer to first-party data, integrate 'viral' type mechanisms into their product (e.g. 'friend get friend' offers), and only possessing limited promotional budgets means that paying an agency doesn't always appeal.
However, the brands of the future will be digitally built brands. And agencies simply can't wait until these brands come looking for assistance in how to buy TV and OOH. It's in their interest to start providing models that appeal to these DTC brands, but also ones that help them grow for the future as growth hacking, from my experience, provides short-term growth but poor long-term value.
I have worked with a number of 'digital' brands in the past, such as Airbnb and ASOS, and found that we as a team needed to transform our ways of working in regard to both structure and execution in order to provide value back to our clients. We needed to work at a faster pace, take on a test-and-learn mindset, and bridge silos both internally and externally.
This meant improving real-time optimisation, bringing data analysis and execution closer together and understanding the organic effects of owned and paid communications initiatives in bringing in new users, as well as repeat purchasers. The collapse of brand and shopper marketing work into one workstream is something many struggle with, but is critical in today's 'digital' world.
How can retailers ensure they remain relevant in a world where both heritage and startup brands are moving away from wholesale models and into DTC models?
DTC brands pose more of a threat to established brands than for retailers, as they can achieve more with less, driving fast growth from launch. The more successful DTC brands tend to be seen as challenger brands rather than market leaders, which retailers tend to stock and promote more.
However, as we have seen in the U.S. with Warby Parker, Casper, and Bonobos, some of the more successful DTC brands are building a physical brick-and-mortar presence to boost their growth and put them on a path to threaten the leading brands. The power is starting to shift.
The storefront is increasingly seen as more of a showroom than a shop – the DTC brands are fighting retailers on different fronts. So, in my opinion, there are two areas traditional retail still trumps DTC:   
Immediacy: Fulfilment times are not fast enough for DTC, particularly CPG. Brick-and-mortar is a clear winner here – particularly those who develop a good omnichannel presence (e.g. click and collect).
Service: The best retail experience is just that – an experience. Organic intelligence (i.e. your employees) trumps artificial intelligence, and those stores that offer memorable, helpful, and directional experiences should have little to fear from DTC brands.
Overall, the best retailers are embracing what makes them special, and resurrecting the notion of the store being for selling, not simply a place to purchase products.This content was originally published in RetailTechNews.
Customer ExperienceDataDTCE-Commerce