S4 Capital PLC Merger with MightyHive, Inc.; App-ads.txt Released for Public Comment by IAB Tech Lab
by Romany Reagan on 7th Dec 2018 in News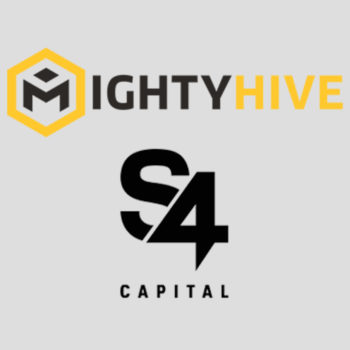 In this weekly segment, ExchangeWire sums up key industry updates on ad tech from around the European region – and in this edition: S4 Capital plc Merger with MightyHive, Inc.; App-ads.txt Released for Public Comment by IAB Tech Lab; Global Eagle Brings New Technology & Revenue to Airlines in Programmatic Advertising Agreement with Inadvia; Deezer Brand Solutions Launches Mobile Programmatic Audio Advertising Through a New Partnership with Triton Digital; GroupM's 2019 Ad Forecast: £14.93bn in New Investment, 3.6% Growth; DoubleVerify & Adform Announce Exclusive Integration; and Mediaset Collaborates with FreeWheel & Comcast Technology Solutions.
S4 Capital plc Merger with MightyHive, Inc.
S4 Capital plc (SFOR.L), the new age/new era digital advertising and marketing services company, announced Tuesday (4 December) an important second strategic step, that it has reached agreement to merge with MightyHive, Inc., a market-leading programmatic solutions provider for future-thinking marketers and agencies, for an enterprise value of USD$150m (£117.83m).
The Company also announced the appointments of Victor Knaap, Wesley ter Haar, and Peter Rademaker as directors of the Company with immediate effect, and the appointment of Peter Kim and Christopher Martin, the CEO and COO of MightyHive, respectively, as directors of the Company conditionally on and with effect from Admission. Daniel Pinto, founder and CEO of Stanhope Capital, the global investment and advisory group, which is leading the capital raising, will also join the Board at that time.
Merger highlights
Furthers S4 Capital's strategy of aligning award-winning digital creative content, digital media planning, and buying and first-party data capabilities
MightyHive has a strong growth record, with revenue increasing from 2015 to the year ended 31 December, 2017 at a CAGR of approximately 129% and adjusted EBITDA increasing at a CAGR of 196% in the same period
The MightyHive Merger is expected to be significantly accretive to earnings per share in the first full financial year following completion
Programmatic advertising spend is experiencing significant growth and MightyHive is well-positioned to capitalise on the digital transformation and disruption of marketing
MightyHive shareowners (management and people) will receive their consideration 50% in cash and 50% in New Ordinary Shares. New Ordinary Shares issued as consideration for the MightyHive merger will be restricted for a period of two years from admission
MightyHive's third-party investors, which represent approximately 21% of the equity, will receive their consideration 100% in cash
S4 Capital will establish an incentive scheme with an aggregate value of USD$5m (£3.93m) for MightyHive's people and it will pay USD$5m in restricted cash bonuses to MightyHive's people following completion of the MightyHive merger out of the existing cash resources of the Group.
S4 Capital will fund the cash portion of the consideration through the issue of 67,272,727 New Ordinary Shares at a price of 110 pence per New Ordinary Share by way of a firm placing to raise £28.1m and a placing and open offer to raise £45.9m.
This new capital raising is led by the Stanhope Entrepreneurs Fund ('Stanhope'), a growth-capital fund managed by Stanhope Capital, the global investment and advisory group. Stanhope will be a long-term strategic partner for S4 Capital and Daniel Pinto, Stanhope Capital's founder and CEO, will join the Company's Board upon Admission.
Sir Martin Sorrell, Victor Knaap, and Wesley ter Haar (in respect of their personal holding companies), Peter Rademaker, Daniel Pinto, and the EBT have given irrevocable undertakings not to take up their respective Open Offer Entitlements which, in aggregate amount to 16,113,694 Open Offer Shares (the 'Available Shares').
Pursuant to a placing letter between Dowgate (as agent of the Company) and Stanhope, Stanhope has agreed to subscribe 8,431,342 Firm Placed Shares, 16,113,694 Available Shares, and 3,227,711 Placing Shares. The Available Shares allocated to Stanhope in connection with the Placing will not be subject to clawback in the Open Offer and will not be available to be taken up by other Placees in the Placing. Any Open Offer Shares not taken up in the Open Offer ('Excess Shares') will be available to be allocated at the discretion of HSBC and Dowgate to Stanhope and other Placees in the Placing. All the New Ordinary Shares subscribed by Stanhope in the Issue will be Restricted for two years from Admission.
HSBC and Dowgate have made arrangements to place the Firm Placing Shares with Stanhope and other Firm Placees, and to place the Placing Shares with Stanhope and other Placees.
It is expected that Admission of the New Ordinary Shares and completion of the MightyHive Merger will take place on 24 December, 2018.
Sir Martin Sorrell, executive chairman of the group, comments: "The merger with MightyHive marks an important second strategic step for S4 Capital. The peanut has now morphed into a coconut, and is growing and ripening. MediaMonks' award-winning digital creative production and MightyHive's market-leading programmatic offering will give S4 Capital's clients end-to-end, fully integrated, and seamless capabilities in purely digital marketing. Following both the MightyHive merger and the recent opening of the MediaMonks office in San Francisco, S4 Capital's focus is on the West Coast of the United States and the digital natives at companies like Apple, Microsoft, Google and Facebook, not forgetting the software giants Adobe, Salesforce and Oracle, will intensify.
"S4 Capital intends to provide global, multi-national, regional, local clients, and influencer-driven millennial brands with new age/new era digital marketing services concentrated in three key areas initially: the development of a global digital content platform; first-party data fuelling both digital media planning and creative ideas; and, finally, digital media buying. Clients of all kinds want these services delivered faster, better, and cheaper, by more agile and responsive organisations, either in-house, co-located with them, or alone. To this end, S4 Capital will be organised primarily on a unitary basis, with key people continuing to be incentivised through significant, equity ownership in the enterprise as a whole. S4 Capital believes that this strategy and structure will deliver significant long-term value for share owners, particularly through organic growth, supported by strategically focused acquisitions.
"Stanhope Capital's strategic investment is an excellent validation of our long-term strategy and we welcome the input of our new directors Victor, Wes, Pete, Chris, Peter, and Daniel on the Board, to complement that of Paul, Rupert, and Sue."
App-ads.txt Released for Public Comment by IAB Tech Lab
The IAB Technology Laboratory has released app-ads.txt specification in beta, the much-awaited app guidance that can increase the pool of authorised digital advertising inventory, while reducing fraud. Available for public comment through February 4, 2019, app-ads.txt is an extension of the original ads.txt standard that provides a mechanism for content owners to declare who is authorised to sell their inventory. With demand-side platforms (DSPs), it allows buyers to confidently purchase through approved seller accounts. App-ads.txt applies this ads.txt functionality to ad transactions in mobile apps, as well as over-the-top (OTT) video apps.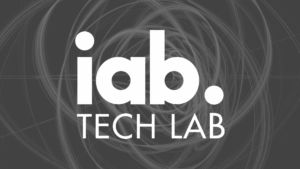 In addition, app-ads.txt can help identify and block instances of unauthorised developer impersonation. The specification details how to get an app developer's website URL from the app listing page within an app store, which should have minimal implementation burden for any app store. Publishing authorisations in an app-ads.txt file on the developer's website will create a centralised online resource that the developer independently controls. As a beta specification, this can be implemented now and then app stores can also adopt a standardised way to making this information available.
The IAB Tech Lab encourages adoption of this beta specification for publishers and app stores, as minimal changes are expected. Not only is this specification based on one already in use, it incorporates feedback provided from proposed mobile app-focused solution strategies released in July 2018.
Dennis Buchheim, senior vice president and general manager, IAB Tech Lab, comments: "The beta release of app-ads.txt addresses an important gap in eradicating fraudulent inventory, While it took longer than expected to define a reliable, scalable approach to specifying file locations for mobile apps, the solution will not only support ads.txt but will also support other supply chain safety initiatives, such as ads.cert."
Neal Richter, CTO, Rakuten Marketing, and co-chair of the IAB Tech Lab's OpenRTB Working Group, adds: "Fraud lives in the shadows. When the industry works together to create and adopt transparent systems for checks and balances, fraud via counterfeiting is more difficult to pull off, app-ads.txt is another step in the right direction to reduce counterfeit app inventory and the reach of bad actors."
Ian Trider, director, RTB Platform Operations, Centro, adds: "App-ads.txt is an essential step in eliminating the scourge of fraud from the advertising industry. To help the IAB drive adoption, Centro will begin enforcing the specification in Q1 2019, where our platform will bid only on supply paths authorised by participating app publishers via app-ads.txt."
Per Bjorke, senior product manager, Google Ad Traffic Quality, concludes: "Expanding ads.txt to mobile app inventory is a great move forward for the industry, It promises to increase transparency in the apps ecosystem, adds a new layer of protection for advertisers, and helps ad dollars flow to the right developers."
To review the new spec, go to https://iabtechlab.com/ads-txt. Anyone interested can join the IAB Tech Lab OpenRTB Working Group to engage with this initiative before the spec is out of beta. Any comments or questions can be directed to openmedia@iabtechlab.com and will be distributed to the working group for review.
Global Eagle Brings New Technology & Revenue to Airlines in Programmatic Advertising Agreement with Inadvia
Global Eagle Entertainment Inc. announced a new collaboration yesterday (6 December) with digital advertising technology leader Inadvia to help maximise airline advertising revenue and reach media budgets previously not accessible for inflight advertising.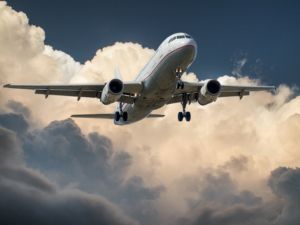 Inadvia's programmatic technology automates the selling of digital advertising and provides an efficient and effective way to monetise available inventory at the highest price and volume, allowing Global Eagle to better serve both airline customers and the advertisers who want to reach passengers during their travel experience.
The platform supports Global Eagle's media sales team to maximise sell-through rates, streamline media operations, and help advertisers better plan, buy, optimise, and target their campaigns. Global Eagle will bring this advertising technology to the airline market in early 2019, with a view to extend it to other key mobility markets thereafter.
Global Eagle senior VP aviation, Alexis Steinman, comments: "Digital advertising is now the largest ad market in the world, with video ads achieving steep growth and premium rates. As the majority of U.S. digital video advertising is now bought programmatically, our collaboration with Inadvia is instrumental in helping us monetise advertising more intelligently and solve key technical hurdles for our airline customers."
Matthew Blay, director, Inadvia, adds: "We are delighted to be able to work with the team at Global Eagle and its partners to maximise the advertising opportunity their world-class platforms offer. Working together, we know our programmatic advertising solution will be the perfect fit for Global Eagle's Inflight Entertainment and Connectivity (IFEC) platforms going forward. Demonstrating a credible and scalable way to effectively monetise platforms is crucial for the future success of IFEC, and Global Eagle has firmly placed itself as one of the forerunners in this regard."
Global Eagle is proud to work with more than 220 airlines across the world.
Deezer Brand Solutions Launches Mobile Programmatic Audio Advertising Through a New Partnership with Triton Digital
Deezer Brand Solutions, the ad-sales house of global music streaming service, Deezer, launched on Wednesday (5 December) mobile programmatic audio advertising for its free users through a new partnership with Triton Digital, the leading technology and services provider to the global audio industry. The new partnership will significantly improve advertising efficiency and will bring more value for both brands and its non-paying users.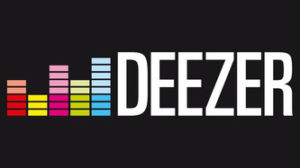 Now, audio buyers can effortlessly establish real-time deals from Deezer's digital audio inventory. Starting this week, Deezer will release its audio mobile inventory across 20 countries using Triton's audio SSP, Yield-Op.
The new partnership aims to deliver even more value to brands looking to advertise on the streaming service, as Deezer's audio advertising is non-skippable and will play only one unique audio ad per break. This guarantees increased brand visibility, without heavily disrupting the user experience. In addition, Deezer's first-party data guarantees high-quality targeting and ensures a high degree of impressions delivered to the most relevant audience.
Benjamin Masse, managing director, market development and strategy at Triton Digital comments: "Deezer is a premium publisher; and we are proud to have their inventory offered via Yield-Op for private deals and on open auction in the a2x® marketplace. Enabling agencies and advertisers around the world to engage Deezer's millions of monthly active users with targeted, relevant ads will further strengthen the high-quality, personalised listening experience that Deezer has always delivered."
Marianne le Vavasseur, VP ad sales, Deezer Brand Solutions, adds: "We are excited to offer a more efficient way to advertise on Deezer. Now with programmatic advertising through Triton, more brands and publishers can reach the audiences they need to drive visibility and awareness, while our free users will benefit from more suitable ads."   
GroupM's 2019 Ad Forecast: £14.93bn in New Investment
GroupM, WPP's media investment group, announced Monday (3 December) its updated 2018 and 2019 ad investment forecasts. GroupM slightly downgraded 2018 growth expectations from 4.5% to 4.3%. 2019 growth projections are also whittled from 3.9% to 3.6%, with total new investment anticipated to reach USD$19bn (£14.93bn), instead of the USD$23bn (£18.1bn) earlier predicted. Recent U.S. dollar appreciation versus just about every other currency helped suppress this growth.

Stress on the auto category stood out in feedback from GroupM's worldwide network, as did the absence of any rebound in CPG investment with traditional media. These views and more are discussed in This Year, Next Year, GroupM's twice yearly look at worldwide media investment trends authored by futures director, Adam Smith.
Adam Smith comments: "GroupM's still strong, but slightly fraying, 2018 view ties to macro questions: tighter money, China's slowing growth, and the potential for pricey trade wars. Real interest rates are edging up globally, but serious potential problems remain limited to a fragile five: Argentina, South Africa, Brazil, Turkey, and Venezuela."
GroupM forecasts that ten countries will provide 83% of all 2019 growth.
China remains the largest contributor, but 2019 will be its sixth successive year with single-digit ad growth and mark its lowest growth rate yet recorded. Still, its USD$90bn (£70.7bn) ad market is second only to the U.S. and has doubled since 2010. Despite rapid consumerisation, China's advertising intensity peaked at 0.78% of GDP in 2006 and has trended down to a prospective 0.67% in 2019.
Ranked second, the U.S. is experiencing good macroeconomic indicators, like lower unemployment and improved consumer confidence, but increasing energy prices, rising interest rates, and low unemployment have many concerned about the potential for increased inflation on top of a yawning deficit. Marketers continue to scrutinise digital investment, with emphasis on verification and value.
Ranked third, India is expected to contribute USD$1.35bn (£1.06bn) of growth. This is roughly the same as Australia's, Russia's, and Brazil's combined growth, even though India's total ad economy is a mere quarter of the others' combined heft. India's 14% ad investment growth is rooted in 7% real consumer spending growth.
Japan is fourth. Japanese advertising has tracked ahead of its GDP in the post-Lehman cycle with media spending per capita picking up sharply since 2016. The 2020 Olympics and a surge in biddable media are powering tailwinds, but a 2019 consumption tax rise from 8% to 10%, and Japan's belated confrontation with value, viewability, and verification in digital supply chain are foreseeable headwinds.
A resilient UK is fifth. Despite fears of Brexit calamity and consumer fatigue, advertising investment remains propelled by massive advertising digitisation (61% of predicted investment in 2019), and GroupM's UK forecast remains buoyant. This is partly because of the market's characteristic flexibility. In an emergency, advertisers know they can turn off the tap.
Concerning the new forecast, GroupM's CEO, Kelly Clark, said: "Worldwide advertising investment grows slowly, but marketing has never moved faster. Automation proliferates; cycles accelerate; talent grows more mobile. The gap between the cost of failure and the value of success grows wider. For advertisers, this underscores the importance of a world view and trusted partners who can help their brands perform where the growth can be found."
DoubleVerify & Adform Announce Exclusive Integration
DoubleVerify, the leading independent provider of marketing measurement software and analytics, announced Tuesday (4 December) an exclusive integration with Adform, one of Europe's leading multiscreen ad-tech platforms, to assure media quality coverage and drive workflow efficiencies for global media buyers. The integration was driven through DoubleVerify's partnership with Vodafone, one of the world's largest telecommunications companies.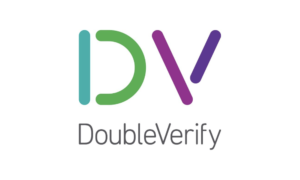 Vodafone has invested heavily in creating a best-in-breed digital media buying practice that leverages both DoubleVerify's global verification services and Adform's leading platform capabilities. DV is the first measurement provider to enable its proprietary post-bid blocking solution through the Adform platform, assuring brands like Vodafone that their programmatic ads will be delivered fraud-free, brand-safe, and in-geo. The integration ensures seamless activation of pre-bid targeting, measurement, and blocking across devices (including mobile in-app) and formats (display and video), resulting in heightened quality coverage for advertisers.
In addition to blocking, the Adform integration also includes implementation of automated tagging – creating significant workflow efficiencies for media buyers. Adform tags can now be distributed directly to publishers, simplifying campaign setup, reducing the potential for manual error, and speeding campaign time-to-market. DV is the only measurement partner with this capability.
Mediaset Collaborates with FreeWheel & Comcast Technology Solutions
Mediaset, Italy's largest free-to-air commercial broadcaster, announced Wednesday (5 December) the launch of Mediaset Play, a new live and on-demand online streaming service. The new offering helps unify Mediaset's video distribution and advertising stack and is part of the broadcaster's overarching AVOD (Advertising VOD) strategy. Mediaset Play is the result of a new collaboration and deployment of technologies powered by FreeWheel and Comcast Technology Solutions (CTS), both part of Comcast Cable.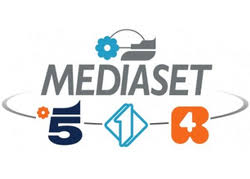 One of the main benefits of the integration is the ability for Mediaset to optimise the distribution of its video on demand (VOD) services. As a result, the broadcaster will reach a wider set of consumers. It also gives consumers greater choice and enhances the user experience through the platform's stability, improving the functionality of its live streaming.
Mediaset Play integrates the combined, industry leading technologies of Comcast Technology Solutions' online video management platform and FreeWheel's ad management platform. Together, these technologies will unify and power Mediaset's monetisation strategy for content and ads as it launches new apps on the web, iOS, Android, and smart TV, the latter being developed with cutting-edge HbbTV technology. Mediaset Play also enriches the new generation of advertising products offered by Publitalia, Mediaset's sales unit, enabling new models of interactive and addressable TV advertising.