How TV Data Is Changing the Way We Advertise Across Screens & Mediums
by Lindsay Rowntree on 12th Dec 2018 in News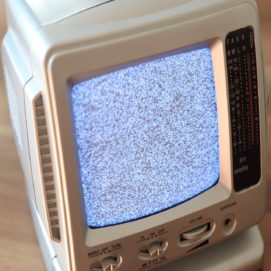 There is no argument that TV is changing. A number of experts have shared their predictions with ExchangeWire, as to how TV advertising will shift in 2019. It's not just advancements in technology that are required to meet the changes in the needs of the consumers, and the advertisers, but also the business practices and the ability to unlock the data that already exists, and to maximise creative innovation. In this exclusive piece for ExchangeWire, Ben Maughan, VP Strategy, TV Data, TiVo, explains what the 'right data' should look like and what advertisers should be asking.
The world of TV advertising has been evolving drastically over the past ten years, and even more increasingly over the past three to four years. The consumption of content, and the devices available for consumers on which to experience that content, have fragmented in ways that have surpassed the industry's most aggressive expectations. Smartphones and connected tablets, combined with the new binge-watching routines on IP-connected TVs, have created extreme shifts in the way the ecosystem communicates to their customers. Content itself has redefined its traditional demarcations – short-form video is not just for commercials, and long-form content has been used as branding mechanisms. It's a whole new world in the domain of television advertising.
With all market transitions, comes the inevitable need to evolve the business practices underpinning advertisements on television. This evolution requires new capabilities, enabled through creative innovation and robust technology, that are released at the same breakneck speeds of the fundamental evolution. In order to optimise the new cloud-based SaaS advertising solutions and the premier advanced trafficking systems that are being installed to support this new world of content consumption, the right data must be unlocked to act as the connective tissue. The right data must comprise at least three elements: identity, content insights, and viewership consumption information – where television viewership data plays a critical role. But which television viewership data to use? And how? And how does it connect to the technologies across so many platforms, walled-gardens, and identity spaces? Which viewership providers are the best and why? For many advertisers, there still seems to be more questions than answers.
Starting at the most basic level, the two primary licensable types of television viewership data are cable set-top box 'clickstream' data and IP-enabled smart TVs' 'ACR' data. Clickstream data comes from multi-channel video programming distributors (MPVDs) subscribers' cable boxes and ACR (automatic content recognition) data, generally from IP-enabled smart TVs. The cleansing and management of this data is where things can get tricky. Not all data types are created equal and being able to safely match one to the other – especially when you're trying to connect to digital – can get complicated fast. To make things easier and more flexible, the industry has gravitated towards API connections powered by data management platforms, cloud-based data 'parking lots', and interoperable household and device identity spaces. These tools allow the data to be shared in privacy-complaint methodologies so that the data can 'talk to each other' and, most importantly, the consumer is protected.
Not knowing the right questions to ask, or taking shortcuts versus creating thoughtful data and technology architectures to support the necessary workflows, causes issues to arise. Due to the existing regulatory structure – privacy requirements for TV data are robust – thoughtfully designed solutions are critical.
While changes across the media ecosystem are inevitably taking place, key components are truly enabling transformational advertisement experiences across platforms, screens, mediums, and devices to deliver personalised advertising to the consumer. The industry has focused on becoming more familiar with television viewership data and its capabilities. Through understanding and acceptance of preliminary industry standards, the future of television advertising can be driven to stride with evolving consumer behaviour.
This future is now.