Will Digital OOH Enter the Mainstream in 2019? Experts Predict
by Lindsay Rowntree on 12th Dec 2018 in News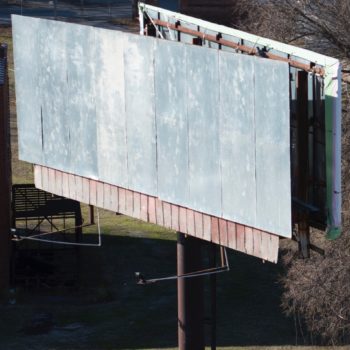 The year 2019 is almost upon us. ExchangeWire have invited hundreds of thought leaders to share their thoughts on what next year will hold, across a range of topics. Today, it's the out-of-home (OOH) experts turn to share their views on whether digital OOH has the opportunity to become mainstream in 2019.
Creative optimisation & technical interoperability to shape 2019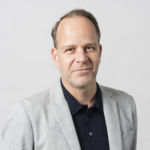 "There are two overarching trends that will inform how the DOOH channel evolves in 2019. Firstly, the approach to creative will move further away from traditional OOH. This year, we have already seen creative agencies delivering more out-of-home display ideas fuelled by data. As creatives continue to embrace DOOH's full functionality, the single iconic poster layout of old will give way to a more agile campaign concept, one that can be varied by location, time of day, weather, or any other relevant data set. This shift is driven by the 'always-on' commitment that leading brands are taking to their DOOH strategies, which in turn enables the creative agencies to take a longer term view and embrace the medium in a more sophisticated manner.
"Secondly, the backend systems powering DOOH will make huge steps in terms of their interoperability. This will see improvements across inventory management, transactional exchanges, data management, creative logistics, creative optimisation and, of course, reporting, all areas for systemisation. Integration between platforms will pick up pace as it becomes even clearer that tech silos are inefficient, constrain spend, and hamper the channel's overall growth. Consolidation of networks, agreement on standards, and system integration will show DOOH gearing up to be a real force in 2019."
Neil Morris, Founder & CEO, Grand Visual & QDOT
Buying democratisation will open up doors to innovation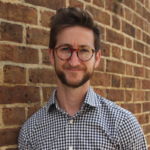 "DOOH feels like display did in 2010. Programmatic access to the major DOOH suppliers has democratised the buying process and blown open a door for startups to innovate in the space. The ways to plan and buy OOH in this new world will be hotly debated; but at minimum the increased competition will give brands the position to negotiate more transparency with the main specialists.
"Furthermore, with the cookie on its last legs, innovation on non-user-level measurement of media is becoming increasingly important, accelerating programmatic OOH adoption by sophisticated buyers."
Dan Larden, Global Partnerships Director, Infectious Media
DOOH will become part of broader digital planning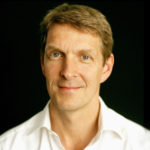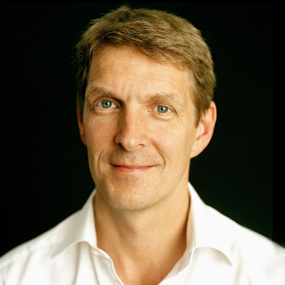 "With marketing spend under increasing scrutiny in the quarters ahead, we expect an increased focus on performance across all media. The opportunity for out-of-home here is significant, and we expect to see the industry drawing more closely on tools, such as behavioural science, or the ability to use mobile to track footfall in proximity to OOH sites to deliver campaigns with measurable uplift in both brand awareness and the bottom line.
"In the year ahead, we also expect digital out-of-home (DOOH) to take its rightful place in the digital planning suite; full-motion capabilities mean that digital screens can also begin to act as an extension of online video campaigns in the real world."
Stuart Taylor, CEO Western Europe, Kinetic
It will transform marketing to audiences on the go

"While the advertising industry has seen a major focus on mobile the last few years, 2019 will see an influx of new creative formats that bring programmatic ad buying capabilities to traditional advertising methods. Digital out-of-home, for instance, enables marketers to personalise campaigns in real time, reaching consumers with bespoke ads at key moments in their day and locations they visit. Updated, based on real-world developments such as the weather, traffic patterns, or breaking news, DOOH advertising has the potential to transform how marketers create custom campaigns for audiences on the go.
"As more brand advertisers develop DOOH campaigns, increasingly diverse inventory formats will be made available, as well as more advanced methods for capturing insights on purchase behaviour and cross-device usage. DOOH will be key for retailers aiming to drive in-store foot traffic and use data to inform their cross-channel campaigns."
Jon Schulz, CMO, Viant
Location data will increase effectiveness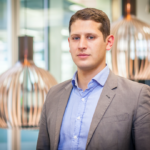 "The growth of DOOH is set to rise, increasing by 2.9% next year – and its overall effectiveness will be fuelled by more strategic planning with location data. This is ultimately what will drive the most successful business outcomes and optimise ROI. And, given that the efficiency of DOOH can now be measured, we will be able to see the effect of better ad placements.
"As such, bringing location insights into the mix will allow advertisers to know which ads to target, at the right time and to the right audience. This is what we've seen brands increasingly looking to incorporate into their strategies within such a hyper-connected world."
Charlie Smith, MD, Blis
Connection with emerging tech brings a resurgence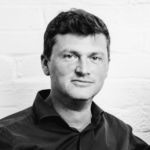 "Digital out-of-home is having a major resurgence as the channel's ability to connect with other emerging technologies gives it a new lease of life. Location-based data and AR imagery are being combined to give traditional OOH a way of connecting in a much more personal and contextual way with their audience.
"For example, our partnership with Island Records, to promote Ariana Grande's album in the summer, generated great awareness and shows the potential of this powerful combination of physical and digital interactions. We are seeing a huge interest from advertisers and expect this to be a key area of innovation for us in 2019."
Seth Jackson, CEO, Landmrk