Expert Predictions: Will 2019 Be the Year of the Single ID?
by Lindsay Rowntree on 13th Dec 2018 in News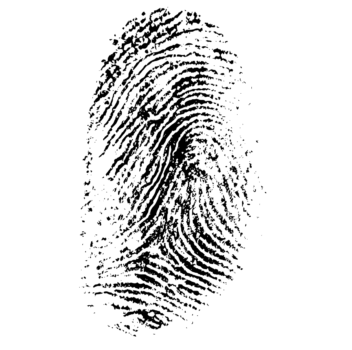 The year 2019 is almost upon us. ExchangeWire have invited hundreds of thought leaders to share their thoughts on what next year will hold, across a range of topics. The topic of identity management has been brought to the fore in numerous guises in 2018: from omnichannel marketing, to GDPR, unique IDs, to navigating user identity and measurement through walled gardens. Experts share their views on what will constitute 'identity' in 2019, and whether there will be a surge in the use of first- and second-party data among marketers and publishers.
Reorientation towards single customer identities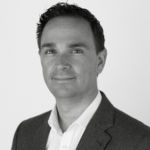 "In 2019, we're likely to see the continued convergence of ad tech and martech platforms and an increased adoption of Customer Data Platforms that have identity management at their core. This is because, for consumers, there is no longer a distinction between online and offline interactions with brands. Businesses are, therefore, having to adapt accordingly, re-orientating their organisation around single customer identities and actionable insight. This enables them to provide the most business value by serving the consumer relevant content, wherever they appear in the marketing ecosystem.
"However, businesses with infrequent consumer interactions, but with high value in recognising the consumer, will find this re-orientation hard. This group includes brick-and-mortar retailers, travel companies, and automotive companies. In comparison, those with a high frequency of consumer interactions across digital-only channels will find it much easier. Crucially, there is no one-size-fits-all solution. As a result, we're likely to see brands increasingly turning to third-party data partners to increase customer recognition rates or creating second-party partnerships with likeminded businesses to solve this problem."
Nicholas McCarthy, Senior Vice President of Data Solutions, Merkle EMEA
'Bring Your Own Data'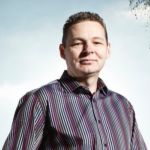 "As the GDPR dust continues to settle, 2019 will define the long-term impact of the increased privacy legislation. I expect there to be a series of key rulings that'll break down the industry's reliance on cookies, so independent publishers will be further pushed into providing logged-in experiences, and alliances like The Ozone Project will become crucial.
"Publishers should leverage their identity data to build trust and direct relationships with brands and agencies, and use it to increase transparency by proving the effectiveness of campaigns. Being able to compare who saw an ad, and who made a purchase, will be an incredibly powerful way to level the playing field with the walled gardens.
"I expect to see the rise of Bring Your Own Data (BYOD), as marketers prioritise building consumer trust and creating more relevant experiences. Leveraging CRM data for media buying would enable brands to optimise their targeting and encourage industry-wide collaboration over data, such as agencies remotely accessing client data."
Nick Halstead, Founder & CEO, InfoSum
Shared ID initiatives will overtake the quest for the single ID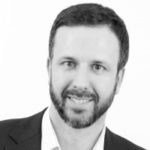 "In 2018, the industry realised that Google and Facebook's dominance over digital advertising was based on their ability to identify users. In 2019, the premium publishers and independent ad tech platforms will fight back by adopting shared ID solutions to improve user identification. The continued speed of innovation in the industry (the 2018 Lumascape features hundreds of companies operating in the digital advertising space), the growth of programmatic trading, and the development of 'pub tech' solutions, based on server-side header bidding, are only some of the forces driving this evolution.
"The industry will realise that the adoption of a 'single ID' is an impossible dream and will converge towards a handful of initiatives built around existing ad tech platforms or neutral infrastructure providers. 'Shared ID' initiatives will become more tightly integrated with each other, providing a significant improvement over the existing situation, where hundreds of proprietary IDs create too much friction. As a consequence, publishers will benefit from increased monetisation capabilities and brands will gain better audience engagement."
Mathieu Roche, founder & CEO, ID5
Data interoperability between brands & vendors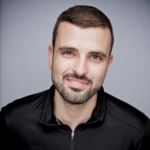 "Contrary to popular opinion, identity was not solved in 2018. There is still a lot of work to do to simply connect Unique Identifiers (UIDs) intra-device; and operating systems and individual browsers are not helping the industry achieve this. Similarly, in 2019, data ownership will continue to grow in its importance, not only due to GDPR and similar regulations, but also brands will come into their own and begin to develop a stronger martech stack, as opposed to relying on third-party ad-tech vendors to handle their data.
"As a result, there will be a focus on the interoperability of data between brands and their vendors. This driving force will cause the need to centralise on a standard for communicating identifiers as well as identities. This will not be intra-browser; this will be a new method of syncing that will take full advantage of the shift to server side."
Keith Petri, Chief Strategy Officer, Screen6
Success will come from less reliance on cookies & device IDs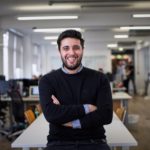 "We expect GDPR – and, more broadly, data, privacy, and transparency – to continue to have a big impact in 2019, especially with the expected ePrivacy regulation, and the changing or introduction of regulations outside of Europe and the EU. Therefore, remaining agile and adaptive in response to this, as well as remembering that cookies and device IDs are not the only data sets available, will be paramount for ongoing success.
"Marketers and ad tech alike need to continue to reduce reliance on user-based targeting strategies where possible, especially when macro, location, and contextual data can fuel incredible insights and campaigns."
Evangelos Sideras, Joint Managing Director UK, MiQ
DataMeasurementPredictionsTargeting