IAB Tech Lab Launches Podcast Measurement Compliance Program; Index Exchange Sees Immediate Lift for Publishers After Implementing The Trade Desk's Unified ID Solution
by Romany Reagan on 21st Dec 2018 in News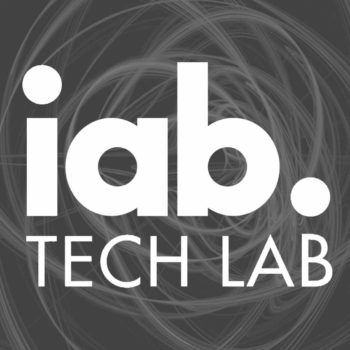 In this weekly segment, ExchangeWire sums up key industry updates on ad tech from around the European region – and in this edition: IAB Tech Lab Launches Podcast Measurement Compliance Programme; Index Exchange Sees Immediate Lift for Publishers After Implementing The Trade Desk's Unified ID Solution; IAS & YouTube Brand Safety Solution Now Available for Advertisers; and Signal & Flashtalking Partner to Extend Industry-Leading Identity Solution to People-Based Ad-Serving Platform.
IAB Tech Lab Launches Podcast Measurement Compliance Program
The IAB Technology Laboratory Podcast Measurement Compliance Program has entered the marketplace, championed by major podcast publishers and platforms, signalling high demand for the guidelines that help solve podcast advertising's many measurement challenges. NPR and Rawvoice/Blubrry are the first companies to earn the Podcast Measurement Certification.
The IAB Tech Lab Podcast Measurement Compliance Program certifies that companies are adhering to the IAB Podcast Measurement Technical Guidelines, released in December 2017. These guidelines establish a common set of ad metrics for podcasts and a base set of principles that any measurement system should support.
Podcast advertising has been challenged by a lack of uniformity in measurement systems and metrics. Meaningful measurement has been thwarted by an inability to connect, track, and analyse user requests; measurement products that use dissimilar, proprietary algorithms; and a lack of an agreed-upon set of metrics and their meanings. With the Podcast Measurement Compliance Program, the IAB Tech Lab seeks to ensure these common challenges are addressed.
The IAB Tech Lab Seal of Compliance for Podcast Measurement includes the following metrics:
Download

Listener

Ad Delivery
Dennis Buchheim, senior vice president and general manager, IAB Tech Lab, comments: "According to the latest IAB/PwC study, podcast advertising is estimated to hit revenues of USD$402m (£317.9m) this year alone, and the marketplace is growing very rapidly, despite measurement hurdles. To continue this growth, measurement practices need to become consistent, accurate, and meaningful. The Podcast Measurement Technical Guidelines and Compliance Program help get us closer to this goal – and we applaud NPR and Rawvoice/Blubrry for becoming the first to be certified and all the other companies that are going through certification at this time."
Steve Mulder, senior director of audience insights, NPR, adds: "NPR is excited to lead the way in accurate and transparent metrics for podcasts; and the IAB guidelines ensure this entire skyrocketing industry speaks a common language. We are committed to advancing podcast measurement on all fronts: providing critical download-based metrics according to the IAB guidelines as well as moving into listening-based metrics through our Remote Audio Data spec. This certification is a key step for us and for the industry."
Todd Cochrane, CEO, Rawvoice/Blubrry, concludes: "In 2008, we began work on metrics standardisation, and it's the base of what we still utilise today. This certification validates what we have known and advocated for years. We are pleased and grateful to be one of the first to obtain certification, which will now be the gold standard of audited, tested, and validated podcast statistics for our 50,000-plus customers."
To learn more about the IAB Tech Lab Podcast Measurement Compliance Program, click here. 
Index Exchange Sees Immediate Lift for Publishers After Implementing The Trade Desk's Unified ID Solution
Global advertising marketplace, Index Exchange, is the first supply-side platform (SSP) to share the compelling results from its integration with The Trade Desk's unified ID solution. The Trade Desk is offering its extensive, global cookie footprint at no cost to the digital advertising industry at large. The partnership between these two independent leaders in programmatic advertising allows marketers and publishers to improve effectiveness by increasing addressable audience reach.

Since adopting the unified ID solution, Index Exchange's marketplace has seen significant lift in user coverage, or match rates. Index Exchange has seen match rates reach 99%, resulting in better audience reach for advertisers and more yield for publishers.
Andrew Casale, president and CEO, Index Exchange, comments: "We are committed to developing new approaches that deliver meaningful results for publishers, buyers, and consumers. We're excited to partner with The Trade Desk on unified ID, as it raises the entire ad tech industry to a higher standard by improving the efficiency of cookie-based user syncing across the internet. Providing their global cookie footprint at no cost benefits our entire ecosystem, allowing for greater audience addressability as well as faster web pages."
Adoption of the free unified ID solution allows all parties across the supply chain (SSPs, DSPs, DMPs, and data providers) to utilise The Trade Desk's enormous cookie footprint to increase their own cookie coverage across the independent internet. Additionally, companies have also signed up to receive the unified ID solution from the Index Exchange Header Tag Wrapper. These companies, many of which are seeing significant match rate lift, can ingest the ID into their marketplaces and distribute it to partners, including DSPs.
 Jeff Green, CEO and founder, The Trade Desk, adds: "The fact that Index Exchange has already seen higher match rates from their implementation of the unified ID solution validates our decision to offer our cookie footprint at no cost. We're excited to see similar results as adoption builds and the solution gains momentum, strengthening the industry at large."
The unified ID solution is one of a handful of identity solutions that allows industry players to speak the same language when it comes to cookie IDs. As others in the industry adopt universal cookie IDs, the efficiency and effectiveness of digital advertising will continue to improve. Both Index Exchange and The Trade Desk are also working closely with other ID solutions, like the Advertising ID Consortium, to continue to improve the digital advertising ecosystem.
IAS & YouTube Brand Safety Solution Now Available for Advertisers
Integral Ad Science (IAS) and YouTube previously partnered to launch a beta test addressing the need for third-party brand safety and suitability measurement on the platform. The Brand Safety and Suitability solution has no moved out of beta, allowing IAS clients to use the technology to verify that ad placements on YouTube appear on content that aligns with their brand safety and suitability objectives.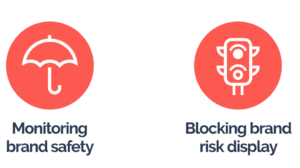 The IAS solution incorporates a combination of machine learning and human review to constantly recalibrate models, rather than solely relying on a static algorithm. Using this technique allows IAS to inform advertisers and YouTube of flagged content quickly.
Joshua Lowcock, global brand safety officer and EVP/US chief digital and innovation officer, UM, comments: "Universal McCann and our clients have been active participants with IAS in the YouTube brand-safety beta. We're excited that third-party brand-safety verification will now be available to provide an additional layer of verification on YouTube for all advertisers." 
An extensive beta programme that began last December, the Brand Safety and Suitability solution monitored campaigns across seven countries for over 50 advertisers. Prominent global brands including Verizon, Bayer Health, and Diageo were able to use IAS reporting to effectively adjust their brand-safety requirements and, ultimately, see better outcomes on their YouTube ad placements.
Nick Morley, EMEA MD at IAS, adds: "Solving brand risk within digital advertising will need stakeholders across the industry to work together on a cumulative solution – no one party can solve the issue alone. In fact, this brand safety and suitability solution has seen great success in beta thanks to YouTube, IAS, and prominent brands working together to achieve a common goal."
The machine-learning model will continue to grow even now that the beta has closed. As more feedback is collected, the algorithm will analyse new content and the models will learn to identify videos deemed unsuitable so that brands can make real-time decisions around their campaigns.
Signal & Flashtalking Partner to Extend Industry-Leading Identity Solution to People-Based Ad-Serving Platform.
Signal, a leading provider of real-time customer data on-boarding and identity resolution, and Flashtalking, a global independent ad serving and ad management platform, have announced a strategic integration that extends Signal's Customer Identity Solution to Flashtalking's independent ad serving and creative analytics capabilities.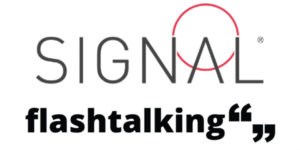 The partnership brings together leading providers of independent advertising and marketing technology, giving brands a comprehensive mechanism for delivering personalised dynamic creative cross-device and measuring results with unprecedented transparency and insight.
Signal's Customer Identity Solution enables marketers to deliver more individualised, timely consumer experiences, slashing ad spend inefficiencies and guaranteeing brands' sole ownership over all aspects of their customer data. This integration with Flashtalking provides marketers with quality and actionable insights via Flashtalking's cookie-less tracking technology, data unification, and algorithmic attribution, offering marketers an innovative new method to personalise advertising, analyse, attribute, and optimise performance across channels and devices.
Mike Sands, CEO, Signal, comments: "Identity resolution provides the contextual relevance for advertising that connects with consumers on a personal and continuous basis. Flashtalking has maintained a sterling reputation as an independent ad server and a top choice for data-driven advertisers. We're incredibly excited to collaborate in supporting marketing efforts for today's digital brands and advertisers."
John Nardone, CEO, Flashtalking, adds: "The data is clear: creative drives performance when it is contextual and personalised. Our partnership with Signal helps marketers deliver against that imperative, and gives them the tools to serve, optimise, verify, and measure those executions with unrivalled transparency."