Latest IPA Bellwether Report Reveals Flatlining Marketing Spend
by Lindsay Rowntree on 17th Jan 2019 in News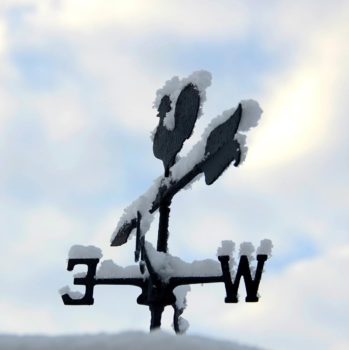 The IPA released its latest Bellwether report on 16 January, with headline news that the growth of UK marketing budget flatlined in Q4 2018, amidst heightened business uncertainty, following six years of consecutive growth. Is this being caused by Brexit and a general lack of economic certainty, or is it purely cyclical? Experts share their views on the findings.
Media agencies will need to integrate brands' tech-first approach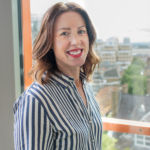 "Although last quarter saw a slower growth rate for main media advertising, it is promising to see anticipated budget growth as we begin 2019, despite the political turmoil and economic uncertainty caused by the ongoing Brexit negotiations.
"Indeed, this slower uptake was manifested in the recent 2018 Christmas campaigns, which saw retailers and established brands take a more cross-channel approach, spreading their budget across online and TV.
"Interestingly, with digital transformation emerging as a key focus point, we predict that clients will still be keen to adopt a tech-first approach as part of their main media marketing spend, and it will be imperative for media agencies to integrate this to bring greater growth opportunities.
"Nevertheless, brands should ensure that they consider the audience first when exploring digital transformation opportunities. Mindshare's latest 2019 Trends report found that this year, in contrast to previous years, consumers will be less concerned with the shiny and new, but rather how existing technology such as voice can add value to their lives."
Joanna Lyall, Managing Director, Mindshare UK
Short-term activations are taking priority in media budgets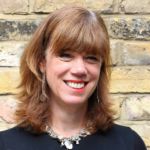 "As we might expect, this latest IPA Bellwether report reveals continued market uncertainty as the industry steels itself for Brexit. This is evident in spending slowdown across the board, including in main media budgets, as marketers look to short-term activations. Despite this, it's encouraging to see that marketers have identified growth opportunities for the year ahead in digital transformation and better use of existing data. As part of this, we expect to see a focus on agility, tech exploitation, and digital acceleration emerge as key trends.
"In contrast to previous years, where capital expenditure on technological solutions was a focus for marketers, 2019 will be about speed to market and making the most of existing assets. In this regard, how technology enablement is measured will separate the winners and losers – and it's the customer who should be central in these considerations. Instead of getting hung up on achieving perfection, marketers should sweat their existing assets – both data and tech – to deliver automation whilst simultaneously driving top-line growth."
Margaret Wagner, EVP, Chief Growth Officer, Merkle EMEA
The end of the magic sales tap
"The latest decline in marketing spend is the death rattle of the magic sales tap. For about thirty years too long, CEOs and investors, egged on by marketing directors and profit-driven agencies, have worshipped the magic tap. The arrival of digital made things worse.
"The belief works like this: make your product, turn on the magic sales tap, and watch it fly. Turn the tap a little (small spend) and you get drips in return. Turn it on full (big spend) and you get a rush. Well, maybe it worked like that once.
"The current downturn is in part due to the economic uncertainty, but it's also down to a decline in belief in the magic sales tap. We're seeing many new businesses creating strong well-defined brands with little conventional marketing support. The real job is achieving sales with as little expenditure as possible.
"And, in response, critical thought and real creativity are beginning to return to the process of growing a business. We call it innovation."
Ben Little, Founder and Director, Fearlessly Frank
There's still opportunity to grow & capture market share
"We are in a classic cycle of an uncertain economic and political time when advertising budgets are cut or pushed back, while brands wait for the uncertainty to pass.
"Yet, at the same time, smart marketers have also understood that brands that weather the storm and continue to advertise through these periods have grown, and in some cases captured market share. And, right now, we have a perfect storm building with specific political uncertainty in the UK, due to Brexit, and a continued trust crisis for advertisers regarding digital advertising channels such as Google and Facebook.
"As a result, traditional and trusted media channels that offer digital targeting capabilities are uniquely positioned to enable savvy marketers to make the best of what is perceived to be a market slowdown."
Jean-Christophe Conti, Chief Executive Officer, VIOOH
Prove the value of marketing spend through effective measurement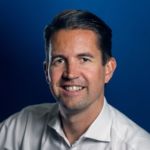 "Faced with such uncertainty, as brands and businesses tighten their purse strings, it's more crucial than ever that marketeers prove the impact of their work. Part of that lies in more – and better – measurement, moving away from traditional metrics towards quantifying the tangible business outcomes that result from marketing activity.
"But, amid the doom and gloom, there are positives too. The growth of sales promotion budgets shows more marketers are capitalising on the importance of sales and marketing alignment, whilst internet ad spend continues to rise. Going forward into 2019, it's important for our industry, and in particular B2B marketers, to seize this momentum and continue breaking down the barriers, marrying data and creativity to develop content that really cuts through the noise and makes a difference."
Tom Pepper, Head of LinkedIn Marketing Solutions UK
Why is the UK ad industry not talking about Brexit?
"We've had an unprecedented run of budget growth in recent years, which was always going to come to an end at some point, especially with economic indicators flashing red ahead of a potential global slowdown in 2020. These things are naturally cyclical.
"That being said, the concerning aspect for the UK is that we're way ahead of the pack in this regard for all the wrong reasons. The lack of discussion among the advertising industry around the potential impact of Brexit has been astonishing, with a temptation to put heads in the sand and hope the problem resolves itself. Perhaps that's how the industry's celebrated resilience has kept the Brexit wolves at the door for so long.
"The most concerning aspect is the moderation in gains for internet advertising. In previous times of uncertainty, the short-term results offered by digital have seen the channel become the safe haven of marketers under pressure. If digital is hit as much as traditional media, then that could be a sign of battering down the hatches for a stormy 2019. A rebound this year, or next, is far from certain, not least when the global economic indicators look this lively."
Simon Harwood, Head of Strategy, the7stars
OOH fits the bill, both long term & short term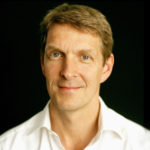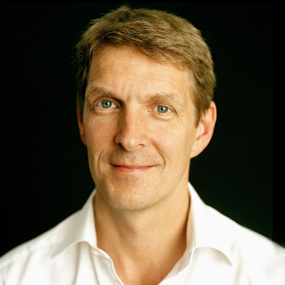 "Unsurprisingly, we're seeing Brexit have a significant impact on marketing budgets; and this latest IPA Bellwether report reveals an industry exercising caution. As a result, we're seeing a downward revision to main media budgets, as brands look towards short-term activations instead of brand-building to shore up market share.
"Happily, Out-of-Home (OOH) is an effective medium for both short-term and long-term activations, providing a significant opportunity for growth at a time when the industry is facing a lot of uncertainty. Not only can brands draw on OOH's traditional strengths of brand fame and national reach, but by leveraging the dynamic capabilities of Digital Out-of-Home (DOOH), brands can also reach customers on the move in real time. It will also be interesting to see how marketers use OOH to drive cross-channel effectiveness in the year ahead."
Stuart Taylor, CEO, Kinetic Western Europe
Corporate challenges will be priority over marketing budget
"The report heralds the news that, in Q4 2018, marketing budget growth ceased, after a six-year consecutive run. It is understandable that there has been a negative effect on spend, given the fragility of the economy in the wake of a looming Brexit decision, with the report also predicting muted growth in 2019 in light of the ongoing and uncertain Brexit negotiations.
"There are going to be challenging times ahead; and brands will be more focused on their own corporate challenges and shareholder pressures, rather than on their marketing spends. However, marketers will invest in digital advertising and reap the benefits of a performance-driven sector that continues to deliver strong results. This is going to be driven by the fact that consumers are immersing themselves more than ever in their screens. It has, therefore, never been a more effective time to generate accountable results across video, mobile, and display.
"Of course, there is still the white elephant in the room of a potential second referendum on Brexit; and it remains to be seen to what extent this will affect the flow of marketing spend into digital advertising in 2019."
Julia Smith, Director of Communications, Impact EMEA
The growth slow down is a normal economic cycle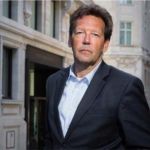 "After a long and bullish period of growth, and above all given the background of economic and political upheaval, the downbeat Bellwether Report is unsurprising. Digital marketing in particular has enjoyed a sustained period of exceptional growth; even without the current economic unpredictability, we would expect that vertiginous rate of growth to slow down – a normal economic cycle. Following many years of experimentation and trials with new technologies, it is time for consolidation and evaluation of the most effective long-term marketing tools.
"Furthermore, the highlighted focus on sales promotion is a natural consequence, not just of general caution, but also of the particular challenges faced by retailers, now seeking diverse routes to market, hopefully not all governed by Amazon.
"The bigger concern, from a marketing perspective, is that short-term reactions to such turmoil tend towards reducing spend, and sacrificing longer term brand-building. History shows that these are times when judicious commitment to brand will reap dividends, rather than focusing solely on short-term, tactical or promotional activity. But that is a tough commitment for finance and brand directors."
Hugo Drayton, CEO, Inskin
Finding innovative ways to stretch marketing spend
"An emerging theme for 2019, so far, has been to find growth from a similar or decreasing overall budget, which fits with the findings of the report.
"Businesses across multiple sectors are trying to increase their margin by improving their marketing ROI, perhaps in response to increasing costs and uncertainty.
"As ever, our clients are looking to us to find new and innovative ways to help make their marketing spend go further. This often manifests itself in demands for greater transparency in media buying, so advertisers can better understand how digital works and interrogate its efficiency. 'Where can we cut waste?' and 'Where can we find value?' are the questions our clients are looking to answer."
Chris Rowett, Performance Director, Journey Further