AppNexus to Grow Workforce Across UK & Europe; House of Lords Calls for New Regulatory Framework
by Romany Reagan on 15th Mar 2019 in News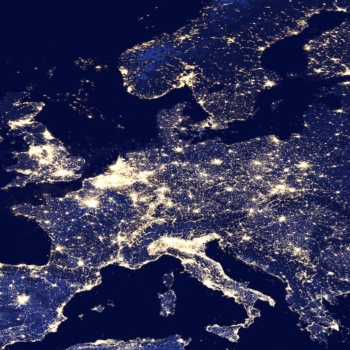 In this weekly segment, ExchangeWire sums up key industry updates on ad tech from around the European region – and in this edition: AppNexus to Grow Workforce Across the UK & Europe; House of Lords Calls for New Regulatory Framework: Regulating in a Digital World; IAB Tech Lab Releases Final Version of App-Ads.Txt for Adoption; and Impact Secures £56 Million in Funding.
AppNexus to Grow Workforce Across the UK & Europe
AppNexus, a Xandr company, announced yesterday (14 March) that it has opened headcount for 60 positions across Europe, including in the United Kingdom, France, Germany, Spain, and Italy. AppNexus, acquired by AT&T in 2018 and now part of its advertising & analytics company, Xandr, is expanding across services, commercial, and a number of other functional teams. This investment aims to foster growth of its business in EMEA as well as augment client support and reach, and diversify offerings, including programmatic media trading and advanced marketplace tools.
AppNexus' advertising technology platform harnesses real-time analytics and machine learning to power the companies that comprise the open internet. Its enterprise technology and advertising marketplace help marketers reach consumers with more relevant and engaging advertising which helps publishers monetise their content. In turn, this allows those same publishers to offer that content – like quality journalism, video, music, and games – free to consumers across Europe and around the world.
Jerome Underhill, SVP, EMEA, AppNexus, comments: "Leading European publishers, agencies, and advertisers anchor AppNexus' marketplace; and I'm thrilled we're making significant investments to better support and optimise their businesses, as we seek to grow our presence further in Europe. Backed by Xandr's resources, we're doubling down on our EMEA markets, putting the teams in place to support advanced media trading, as well as new layers of service in our marketplace, to continue driving programmatic development across the region."
With the convergence of digital and television advertising gaining velocity, AppNexus, as part of Xandr, is well-placed to support the evolving needs of publishers and media buyers. To this end, the company seeks to grow regional teams by investing in the training and development of local workforces, as well as increase opportunities for women and other under-represented groups in the technology industry.
Margot James, UK Minister for Digital, adds: "The UK is home to world-leading digital and creative industries; and Xandr's investment is further international recognition of our talented workforce, business-friendly environment, and unique creativity. We are committed to making Britain the best place in the world to grow a business and look forward to more companies expanding their operations on our shores."
AppNexus' commercial business in the United Kingdom was established in 2011, four years following the company's U.S.-based foundation. Access to highly skilled talent, labour laws that support employers and protect employees, and an established public transportation system positioned London as a strategic entry point for AppNexus as it expanded into Europe. The London office, now encompassing almost 100 employees, has more than doubled in size since May 2013, outgrowing three offices in the same period.
Nigel Gilbert, chief market strategist, EMEA, concludes: "The UK advertising market, especially digital, is by far the largest and most advanced outside of the U.S. and continues to grow very quickly. Our London base grants us access to relevant skillsets, which, combined with our ability to quickly onboard and train those people, is paramount to our ability to keep pace."
Individuals interested in applying to open positions should visit AppNexus careers website: https://www.appnexus.com/careers/open-roles/
Xandr employs more than 1,500 employees in more than 30 offices around the world.
House of Lords Calls for New Regulatory Framework: 'Regulating in a Digital World'
Regulation of the digital world has not kept pace with its role in our lives. The House of Lords Communications Committee called on Saturday (9 March) for a new, overarching regulatory framework so that the services in the digital world are held accountable to an enforceable set of shared principles.

In its report 'Regulating in a Digital World', the committee notes that over a dozen UK regulators have a remit covering the digital world, but there is no body which has complete oversight. As a result, regulation of the digital environment is fragmented, with gaps and overlaps. Big tech companies have failed to adequately tackle online harms.
Responses to growing public concern have been piecemeal and inadequate. The Committee recommends a new Digital Authority, guided by 10 principles to inform regulation of the digital world.
The chairman of the committee, Lord Gilbert of Panteg, said: "The Government should not just be responding to news headlines, but looking ahead so that the services that constitute the digital world can be held accountable to an agreed set of principles. Self-regulation by online platforms is clearly failing and the current regulatory framework is out of date. The evidence we heard made a compelling and urgent case for a new approach to regulation. Without intervention, the largest tech companies are likely to gain ever more control of technologies which extract personal data and make decisions affecting people's lives. Our proposals will ensure that rights are protected online, as they are offline, while keeping the internet open to innovation and creativity, with a new culture of ethical behaviour embedded in the design of service."
The report is freely available in full, and contains 85 pages of investigation into the potential and pitfalls of regulating technology and the companies behind it.
IAB Tech Lab Releases Final Version of App-Ads.Txt for Adoption
On Wednesday (13 March), IAB Tech Lab's OpenRTB working group released the final version of the app-ads.txt specification. App-ads.txt is an extension of the original ads.txt standard, which provides a mechanism for content owners to declare their authorised digital sellers. Coinciding releases include a minor update to the main ads.txt specification and updated implementation guidelines (FAQ). The release of the final app-ads.txt will support one of the most anticipated industry initiatives, and usher in a rapid wave of adoption by app developers and programmatic media buyers.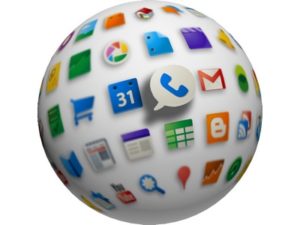 The app-ads.txt specification saw no changes in the public comment as to the directions for app publishers. App publishers are still encouraged to follow this publisher advisory when posting their app-ads.txt files. As written, the app-ads.txt specification supports mobile app, OTT, or any other app inventory. The final version of app-ads.txt 1.0 specification signals that the beta period is over, and the working group now encourages app publishers, buyers, and app stores to implement the guidelines, and remove misrepresented app inventory from the programmatic supply chain. To implement now, view the final app-ads.txt specification v1.0.
Alongside this finalisation, the OpenRTB working group has made a minor update to the ads.txt specification, in order to provide an improved method for publishers to declare that they have no authorised sellers on the programmatic open exchanges. In ads.txt v1.0.1 and prior, publishers can post an empty ads.txt file that contains no authorised seller entries. This will continue to be supported, but marked as 'to be deprecated'. The update introduces a formal, backwards-compatible 'placeholder' entry to indicate no authorised sellers in a publisher's ads.txt file. This minor update is reflected in the final ads.txt version 1.0.2 specification.
Impact Secures £56m in Funding
Impact, a global leader in partnership automation, announced on Wednesday (13 March) a £56m investment led by Providence Strategic Growth (PSG), the growth equity affiliate of Providence Equity Partners. The new funding will accelerate platform development, further go-to-market and regional expansion, and fuel both organic and inorganic growth. Existing investor Silversmith Capital Partners also participated in this investment.

Analysts, technology, and enterprise leaders recognise that partnerships are a significant source of incremental growth and new revenue streams. While sales and marketing have long been viewed as the primary sources of growth, they are no longer enough to sustain it. Partnerships have emerged as the next and third major growth driver for business.
Jay McBain, principal analyst global channels, Forrester, comments: "We have seen brands double-down on direct sales and marketing investments, such as CRM and marketing automation, over the past 20 years. With over 75% of world trade flowing indirectly, Forrester believes the third stage of enterprise growth will revolve around paving the last mile to the customer through partners and alliances."
Just as automation software has transformed sales and marketing organisations and their processes, partnership automation is doing the same. Automating partnership discovery, recruitment, onboarding, engagement, and optimisation is possible through Impact's Partnership Cloud. Impact's most mature clients leverage the Partnership Cloud to transform their organisations and partnership initiatives to expand across all types of partnerships, from traditional affiliates to influencers, to strategic B2B partnerships, and more, to become the fastest-growing revenue channel for their organisation.
David A. Yovanno, CEO, Impact, concludes: "There's been an explosion of innovation around new types of partnerships being forged to grow enterprise revenue. Beyond Ticketmaster building native software integration partnerships with social media platforms, Impact enables a marketplace of hospitality services to establish partnerships with airlines. A fashion-forward sportswear brand to partner with YouTube influencers. A major direct-to-consumer mattress brand to establish partnerships with chiropractors. Barkbox, another fast growing direct-to-consumer business, to establish partnerships with animal shelters, veterinary clinics, dog walkers, and pet hotels for their pet-care subscription boxes. The types of emerging partnerships supported by Impact's Partnership Cloud are virtually limitless."
Jim Quagliaroli, managing partner, Silversmith Capital Partners, concludes: "This announcement follows a landmark year for Impact, in which they completed the acquisition of Mediarails, the leading CRM for influencer discovery, recruitment, and optimisation; continued their global expansion by opening local offices in Singapore and the Nordics; and expanded their leadership team. We're excited to add to our existing investment and to have PSG join us in this next stage of Impact's growth."