Digital Transformation in Emerging Markets: Q&A with Rahul Marwaha, Essence
by Mathew Broughton on 2nd Apr 2019 in News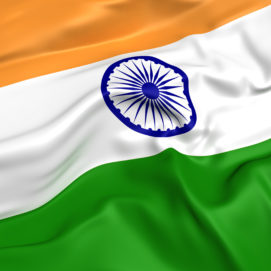 Whilst there are plentiful opportunities within digital media in emerging markets, brands can often be hesitant to adopt new channels and programmatic advertising. ExchangeWire speaks to Rahul Marwaha (pictured below), VP digital media activation in India for Essence, regarding innovation in digital and how digital marketing strategies are evolving to target this diverse and dynamic audience.
ExchangeWire: What will your new role at Essence entail?
Rahul Marwaha: The mission of Essence is to make advertising more valuable to the world, and my role as vice president, digital media activation, India is to enable digital media solutions with a data and measurement-driven approach for our clients in the market to achieve their business objectives. Essence has the right combination of technology, talent, and vision, and is poised for success with clients who want to drive transformational change in marketing for their industry.
What are the greatest challenges you see brands experiencing with digital media?
Digital media is changing the way users are consuming content; and the greatest challenge for brands is to identify this new trend and adapt their approach towards media planning. With consumer behaviour changing rapidly in India, brands must rethink their understanding of their audience and their purchase lifecycle. The share of digital investment has increased in almost all brands; and this upward trend will continue in the next couple of years.
Digital media is also becoming more complex each day with the inclusion of machine learning, artificial intelligence, and ever-evolving platforms. Brands would have to develop skill sets to simplify these into business objectives. With a traditional mindset, they will be approaching their business problems as campaign objectives, which result in short-term success.
Are brands in India embracing programmatic?
Brands in India are moving towards programmatic, but it is currently limited to a few categories such as online businesses, automobile, FMCG, and finance. Many of the global brands in India have a worldwide mandate to move towards programmatic, as it gives them a centralised view of spends and audiences across markets. This is driving local publishers to embrace programmatic to monetise their inventory; and we can now buy inventory of most of the top publishers programmatically, except for wall-gardened publishers.
eMarketer predicts a 64% increase in programmatic ad spend in India. This will not only increase the focus of digital marketers to upskill and train themselves on programmatic platforms, but also to find a unique way to approach programmatic in the local market. There are now enough case studies from several brands that showcase the adoption of programmatic in India. The use of first-party data to enhance audience understanding and reach out to more users has enabled many online businesses to achieve their business targets. Real-time and data-driven elements of programmatic probably make it the best-suited solution for India with its diverse landscape and audiences. While many brands still use programmatic to get a centralised view, they are quickly exploring dynamic elements in creative and algorithms to provide quality reach.
How are they approaching emerging digital channels, such as DOOH, connected TV, or programmatic audio?
With an increase in digital penetration and government initiatives that push digital, traditional offline media are now feeling the need to become more digitally enabled. While traditional TV is still the most penetrated medium in India, there are areas where lines between offline and online have started to blur – some of them being DOOH and programmatic audio. With the rise of integrated teams, both on the client and agency sides, the need to plan more measurable and scientific media (offline and online) has become an important task.
With the lowest cost per GB in the world, India will move faster towards marketing automation and we will see increased focus towards tactical planning and one view of the consumer. Top telecommunications companies see data as the main area of profit and it is only a matter of time until consumers will start comparing data prices with analogue TV prices, hence propelling the advertising industry to move towards more connected mediums for better measurement and targeting. India, with its size of online users, provides unique opportunities for various advertising technologies to be adopted and tested.
How are the brands you work with approaching digital transformation? How is this impacting their digital media strategies?
I believe digital transformation is quite unique to a country like India because of its ecosystem and the stage of digital penetration in the country. Most of the digital transformation is more of a business transformation that is focused towards adding value to customer experience. Products and services are now focusing on getting data that is delivering to predefined outcomes and functionalities. The startup ecosystem is enabling players to use blue ocean thinking to solve very unique human problems. Essence has a deep understanding of this digital ecosystem and our data-driven marketing approach provides us the principle to grow these businesses.
We now see several large brands in India appoint chief digital officers (CDOs), which shows focus towards digital not just in marketing, but overall as a brand as well. CDOs are now working towards automating marketing, retail, and building scientific models for better consumer insights. Digital transformation is fuelling new models in the age-old business, with each brand trying to find a new way to sell their products and reinventing their existing ways to do business.